Fireworks Wednesday Trailer
Fireworks Wednesday Review
Much like many of his other works, Asghar Farhadi's film "Fireworks Wednesday" (Chaharshanbe-soori), is capable and reputable in both script and performance. Still, despite all its achievements and advantages falls short of the director's previous work, "Beautiful City." Nevertheless, it holds a firm and legitimate place compared to other contestants of the festival at the time.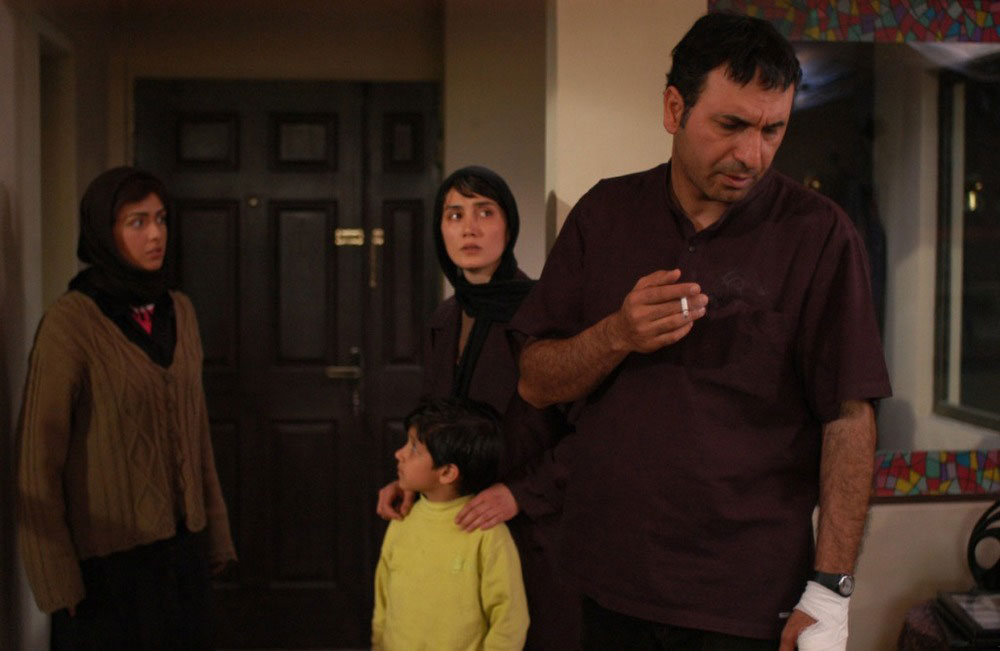 "Fireworks Wednesday" tells the story of the disrupted lives of a husband and wife expiring relationship crisis. Farhadi depicts, throughout the movie, one day in their life, which happens to be on the year's last Wednesday; the occasion is traditionally celebrated with fireworks in Iran but in this case, the couple experience more than the festive joy and gaiety; fear, danger, apprehension, and dismay looms over the occasion.
A considerable achievement of the script is that, despite the film's short time period, Farhadi manages to present a masterful characterization of the four main characters who interact with one another directly or indirectly. These characters, which are the main driving force behind the storyline, include three women and one man. "Morteza" is the main driving element; he occupies a central place in the film. Despite being a husband and father, he has fallen for another woman and neglects his family life. When "Morteza" is forced to deal with her wife's suspicions, he attempts to get away by denying everything, calling her wife delusional and deranged. The third character is Morteza's lover, a simple beautician, seemingly more rational than Morteza. The last element in the story is "Roohi", a young maid to Morteza's wife who enters these people's lives by accident and tries to calm the chaotic situation whenever and however she can.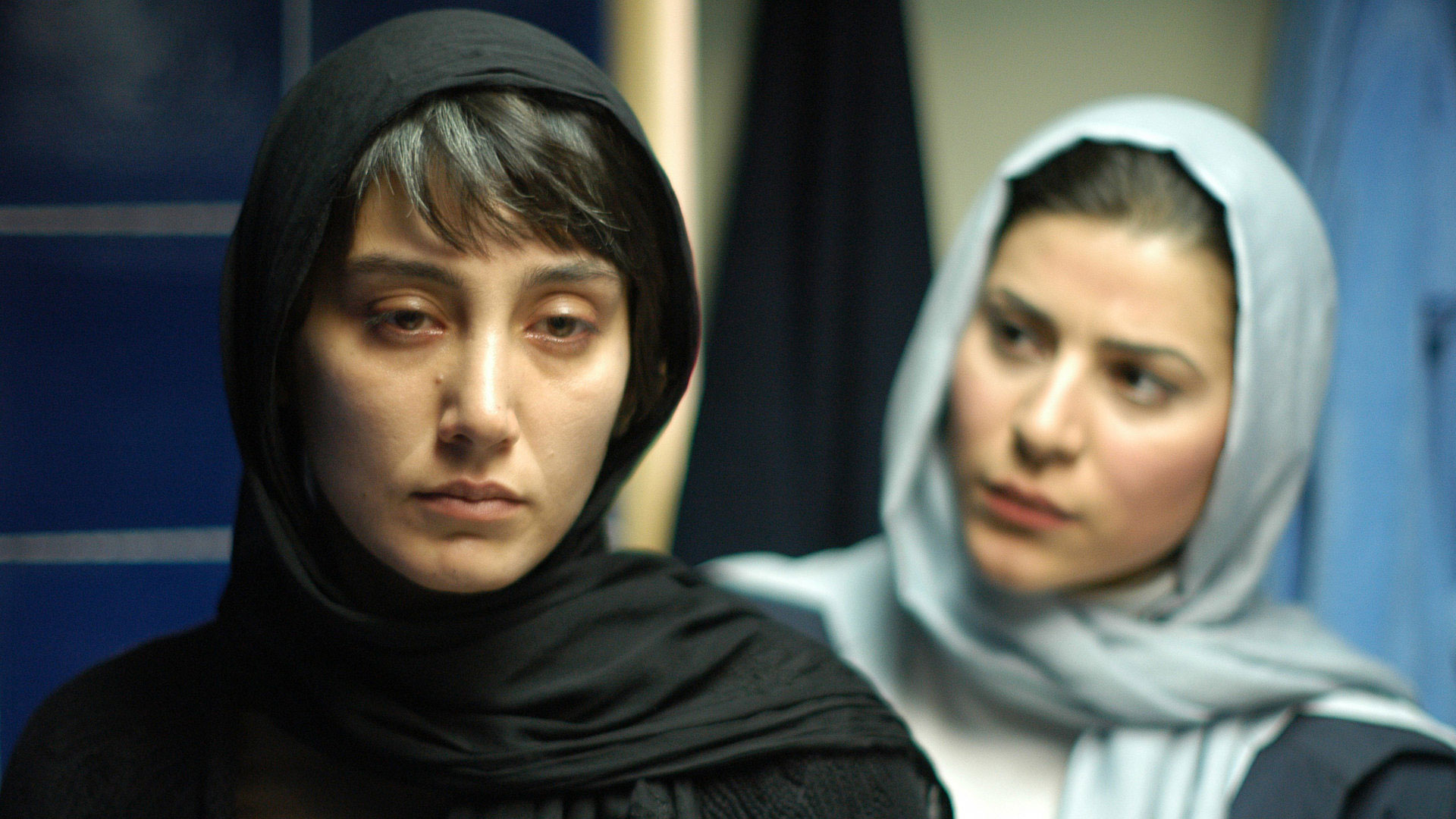 What makes Farhadi's work even sweeter to the eye is his masterful juxtaposition of four different elements. Morteza has an artificial and overly emotional character. "Mozhdeh," Morteza's wife, is a woman with a rather keen sense of womanhood, one who, like most other women, is extremely sensitive about whom their husbands come in contact with. "Simin" is one of those people who, despite having a pure heart and no ill and evil intentions, nonetheless enjoy the fact of having a beloved. Still, her behavior is much more rational than that of Morteza. "Roohi" the simple maid of the, plays a significant role in improving the couple's relationship and brings back order to their lives, as to their messy house. The film depicts the house's furniture as symbolic of the owners` chaotic relationship; the movie begins with a messy and disorderly home, by the end, the chaos gives its place to order and neatness.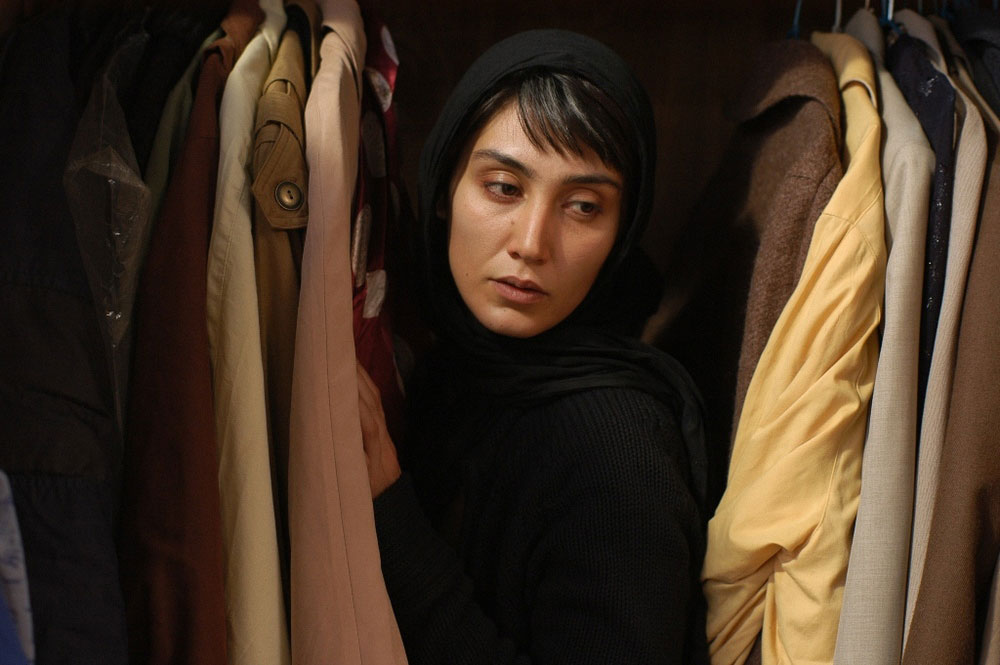 "Fireworks Wednesday" is filled with symbols and signs that further bolster the structure of the movie and make it more potent. These include a wide array of signs, from the Chador, which is a sign of feminine pride which "Mozhdeh" takes from the maid to the fact that "Simin" is a simple beautician and that "Morzeta" is fallen head to toe to this women without even considering the threat it could pose to his marriage life and many more signs which all but point to a potent and well-written script.
Nonetheless, the film's script suffers many faults, although compared to its strengths, they are negligible, still it is by recognizing these weaknesses that one realizes why "Fireworks Wednesday" never became the enduring and exceptional film that it could have.
"Roohi" is one such faults with the script, it seems that from the mid-film onward the character plays no significant role and is considered by the audience an extra; Farhadi tries to keep her in the story solely for the closing scene.
It should be mentioned that a great deal of the film's success and popularity is owed to the extraordinary performance of the actors. "Farokhezhad" plays the role of an emotional and nervous person with utmost mastery, with his incessant talking, bodily physic, hand movements, and constant changing of the form of his eyes. The scene where he quarrels with "Hediyeh Tehrani" is perhaps the epitome of performance, one that is perhaps paramount in Iranian cinema.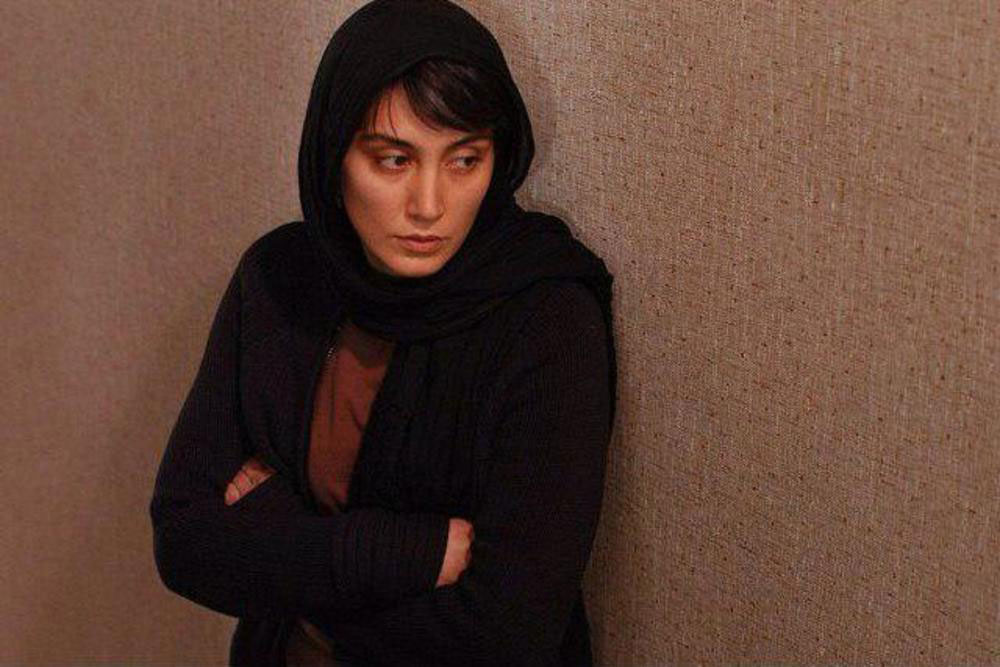 "Pantea Bahram" outperformed herself and defied expectations, especially in the farewell scene with "Farokhnezhad," where they were saying goodbye to each other in the car; the feminine simper she used at the end managed to express both her discomfort and sadness to the audience.
"Taraneh Alidoosti" performed as expected of her status, and much in the lines of her previous works at that time, one can dare to say that she exhausts the potential of her character. Still, due to the limits of her character, her maneuvers and offers to the story come to a close full stop by mid-film.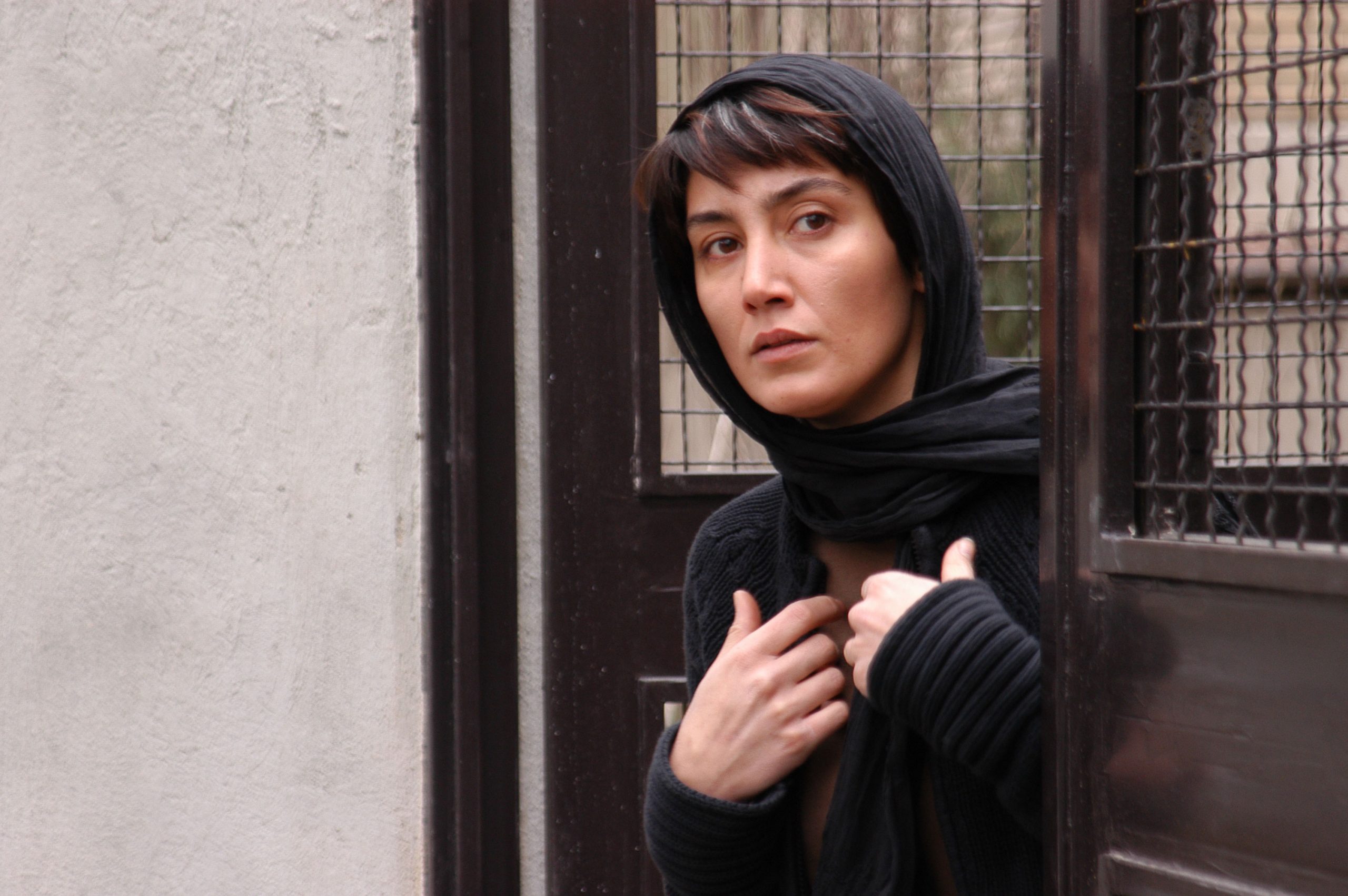 But "Fireworks Wednesday" is perhaps the one film where "Hediyeh Tehrani" manages to break out of her cliche role- the woman with a beautiful face but a stony heart- Tehrani managed to play something entirely different to what she had been used to. Here she is a disparate and disoriented woman whose family is at risk of falling apart by another woman; it goes without the saying that her performance was surprisingly extraordinary.
"Fireworks Wednesday" is a firm, indisputable and loyal film that falls under the narrative-style category of Iranian cinema. It can further add to the prestige and credibility of Iranian cinema. Uncompromised and full attention has been paid to every single word of its script, as well as its mise-en-scene and cinematography.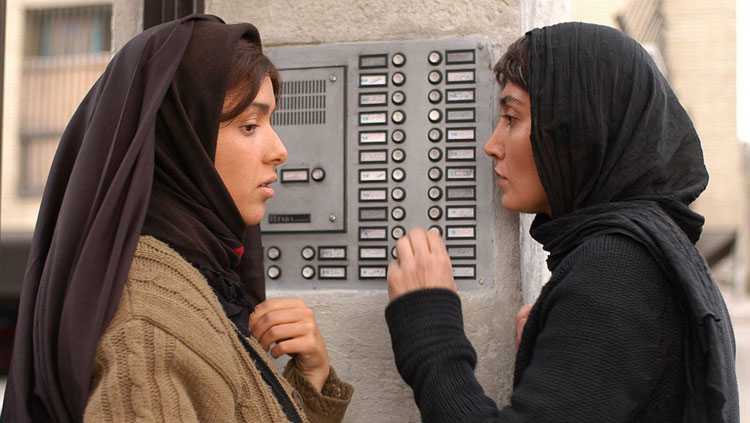 Another review of the film
"Fireworks Wednesday," despite what its name might suggest, is not about firework displays in the streets and the social chaos and accidents that might accompany such an occasion. Instead, it is about a handful of characters that are going through a chaotic period in their lives, words that burn deeper and grudges that explode louder than fireworks. "Fireworks Wednesday" is about human beings and their experience of loneliness. It is about lies and just how easily these venomous creatures have found their way into every nook and corner of contemporary man's life. Lies are the foundation of the film. Everybody lies to one another, Mortezah lies to Mozhdeh, Mozhdeh to her maid, her maid to Simin, Simin to her landlord, and of course the maid to all of them, still, the core of the story here is Morteza cheating on Mozhdeh which he tries to cover up, and Mozhdeh's maddening suspicion.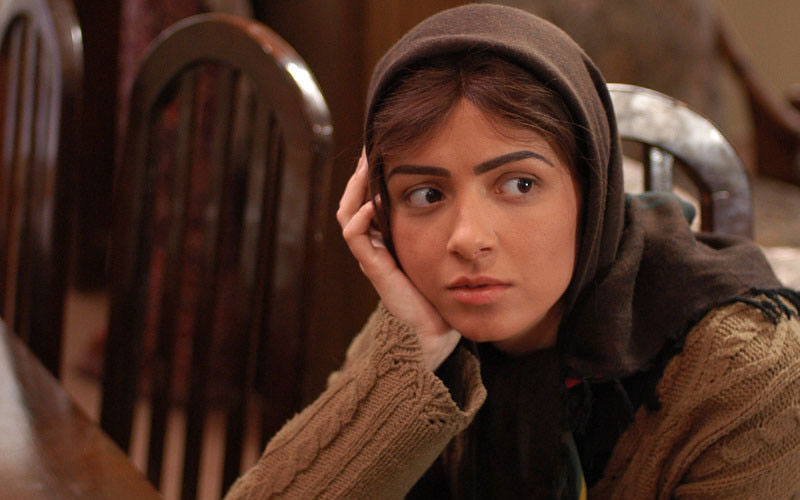 Although the atmosphere of Fireworks Wednesday (the last Wednesday of the year, which is an occasion for festivity and fireworks) is chaotic on its own, still the sense of disorder, tension, and turmoil flow effortlessly throughout the film; this is evident at the beginning of the movie, where Rohangiz falls and the photos she's holding scatter to the ground, as well as other scenes including the busy services company, Mozhdeh's messy and disorderly home, and the busy streets. Perhaps the only quiet and calm place in the entire movie is Simin's house which is, of course, thrown into disarray once her landlord visits.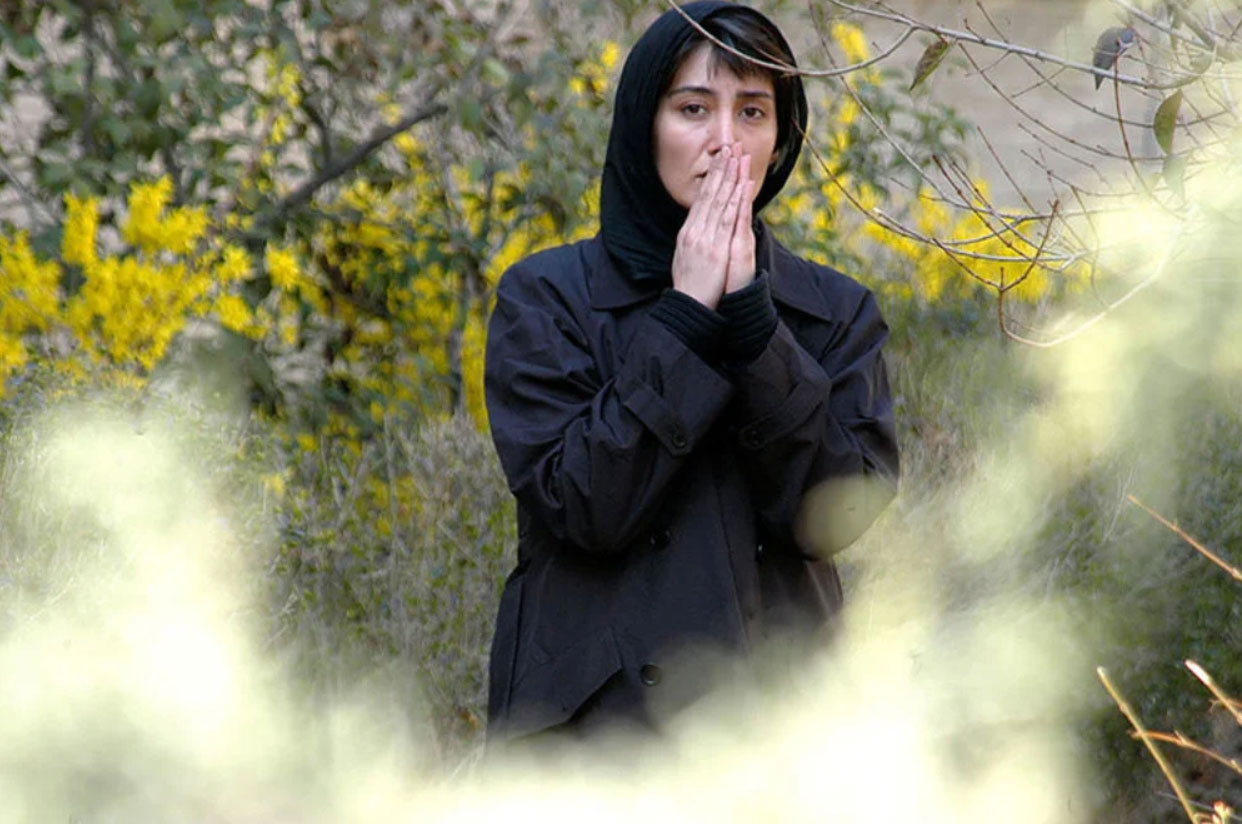 The film lacks nothing; the script is written with utmost focus and a steady structure that leaves no room for anything superfluous. Other strengths of the film include an exemplary performance by the actors, Hediyeh Tehrani, Taraneh Alidoosti, Hamid Farokhnezhad (who each have their signature play style and can be explained in detail), and professional mise-en-scene and cinematography.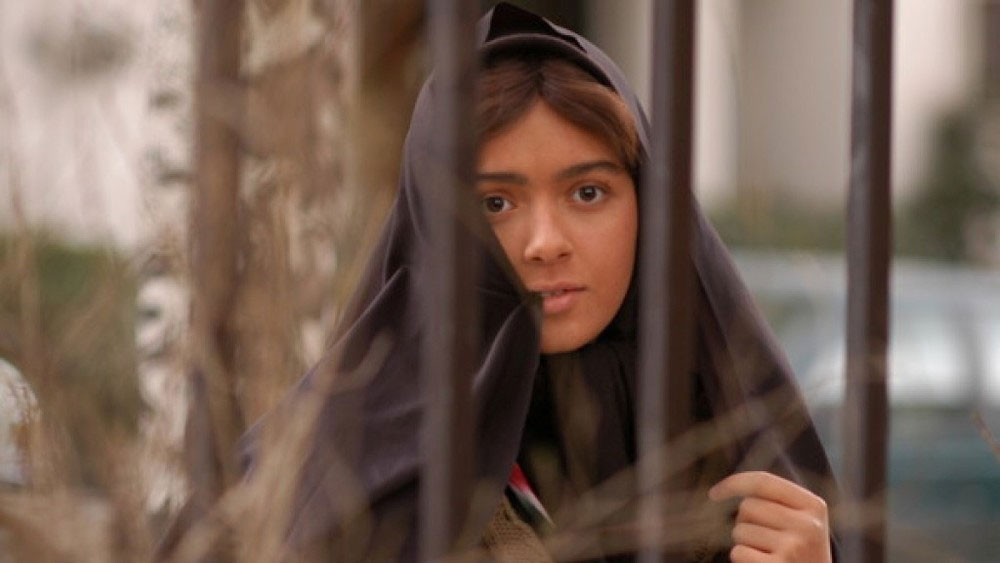 Farhad has created and developed the characters with mastery; he has managed to prevent his personal judgment from being inflicted on the individual characters. Although it is a constant fact in all of Farhadi's works that his characters should entail a "grey" character, neither white nor black. But here, in "Fireworks Wednesday" he has truly shown this in the nature of the characters. None is wholly evil or good; even Mustafa, whom we do not suspect at all until mid-film, where it is revealed that he is having an affair with Simin, is not sold to us as a bad person, because by then we have understood him and realized his needs, furthermore his good deeds for the young maid and her fiancee or Simin's ex-husband further boosts this standpoint of ours. Mozhdeh is another example, her behavior toward Rohangiz, her emotional withdrawal from her relationship with Morteza after she discovers his affair or her acute helplessness displayed after a firecracker explodes near her inhibits one from judging her as a bad person.
Although this particular social film of Farhadi is concerned with the middle-class, still bitterness is the very flavor of the film, and unlike always, this time, the only seemingly happy character seems to come from the lower classes of society.
---
Fireworks Wednesday ending explained:
After a long and exhausting day of seeing a terrible marriage breakdown, Roohi is finally reunited with her fiancé in the last scene of "Fireworks Wednesday." Her fiance is unaware of what she just experienced.