A memorable cinematic experience awaits fans of powerful and emotional war movies like Saving Private Ryan.
These films often engage with the harsh realities of war, the intimacy between soldiers, and the sacrifices made in battle.
In this world of horror movies, you will find stories about courage, friendship, and how struggle can change people and society.
If you're looking for thrilling war dramas, prepare to be deeply moved and inspired by films depicting real wartime courage and compassion.
In this article, we want to discuss interesting and famous movies like Saving Private Ryan and familiarize you with them.
The best and most popular movies like Saving Private Ryan
1. Apocalypse Now (1979)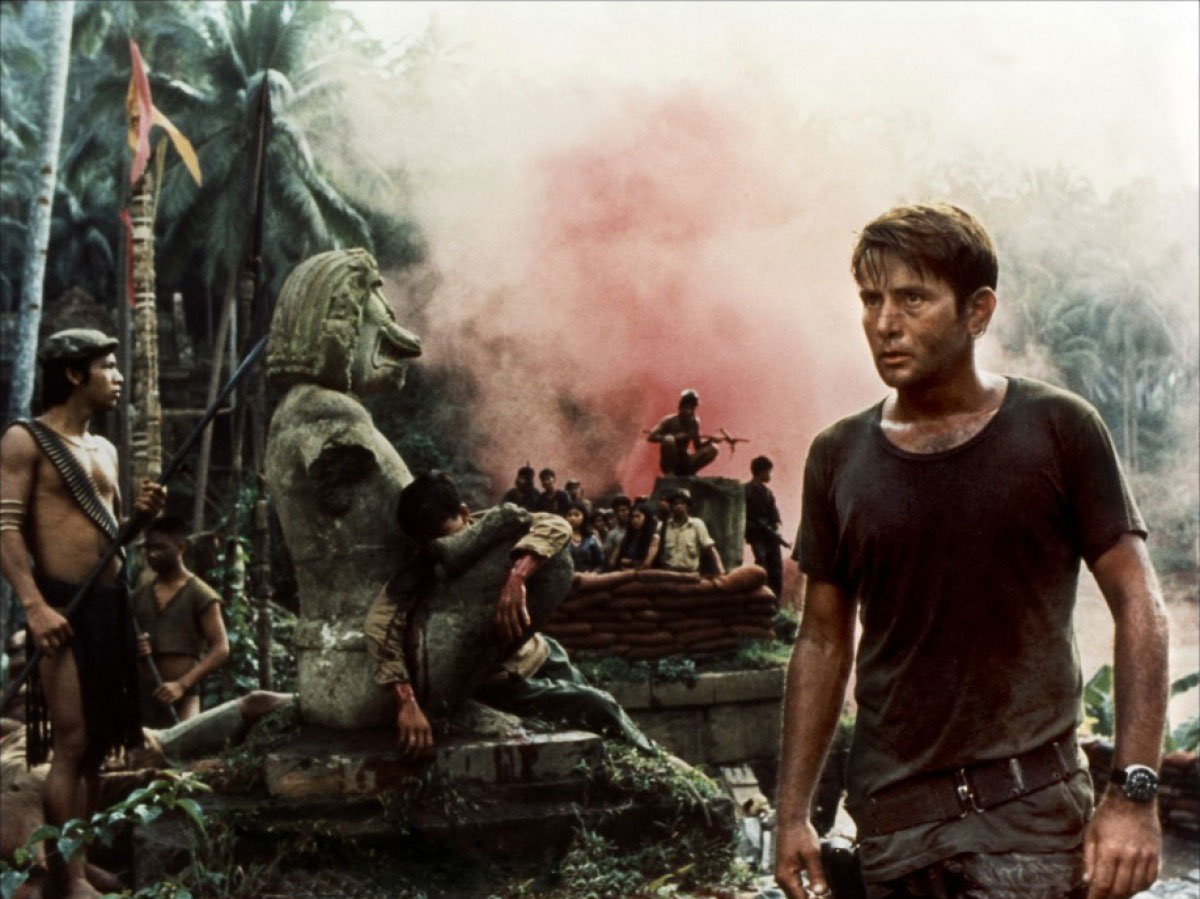 2h 27min
Genres: Drama, Mystery
Director: Francis Ford Coppola
Writer: John Milius, Francis Ford Coppola, Michael Herr
Stars: Marlon Brando, Martin Sheen, Robert Duvall
Country: United States
Summary: A U.S. Army officer serving in Vietnam is tasked with assassinating a renegade Special Forces Colonel who sees himself as a god.
Directed by Francis Ford Coppola and released in 1979, "Apocalypse Now" is a classic war film. The Vietnam War adaptation of Joseph Conrad's novel "Heart of Darkness," into a movie.
This movie, like "Saving Private Ryan", is the incredible, absorbing story of Captain Benjamin Willard, played by Martin Sheen, who goes deep into the Cambodian jungle to assassinate the renegade Colonel Kurtz, played by Marlon Brando; the film is known for it is a wonderful depiction of war, explores the moral dilemmas of soldiers and is a beautiful cinema.
Known for its haunting music and outstanding performances, "Apocalypse Now" is a remarkable film that explores the human psyche in the face of chaos and violence.
2. Platoon (1986)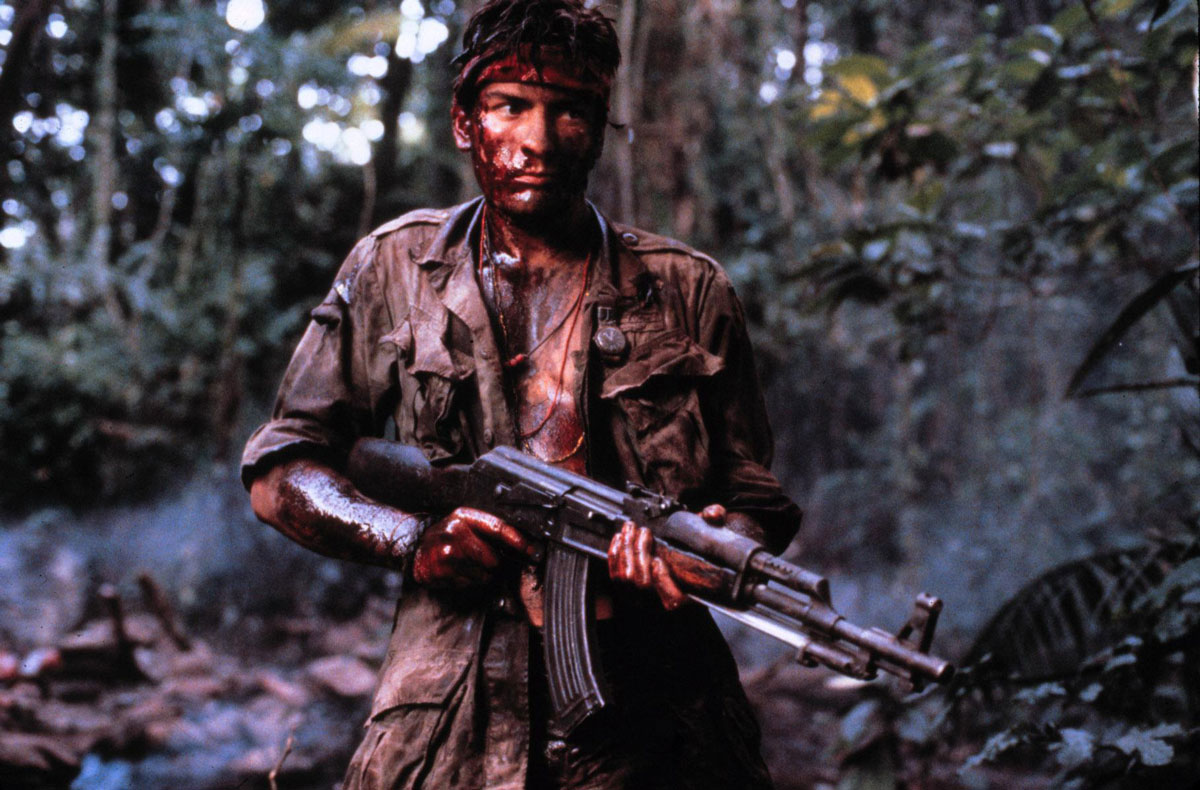 2h 0min
Genres: Drama, War
Director: Oliver Stone
Writer: Oliver Stone
Stars: Keith David, Forest Whitaker, Francesco Quinn
Country: United States, United Kingdom
Summary: Chris Taylor, a neophyte recruit in Vietnam, finds himself caught in a battle of wills between two sergeants, one good and the other evil. A shrewd examination of the brutality of war and the duality of man in conflict.
In 1986, Oliver Stone directed "Platoon," an intense and realistic Vietnam War film. Charlie Sheen plays Chris Taylor, a teenage soldier who enters the violent and morally challenging world of war in the jungles of Vietnam.
Taylor shows the audience the camaraderie of the soldiers, the horrors of war, and the moral conflicts.
"Platoon" refers to the mental and physical toll of combat and lacks the remorse of the platoon division.
With incredible acting, a gritty story, and Oliver Stone's experiences as a Vietnam soldier, "Platoon" is a disturbing and thought-provoking look at the human condition during one of the most violent wars in history.
3. Black Hawk Down (2001)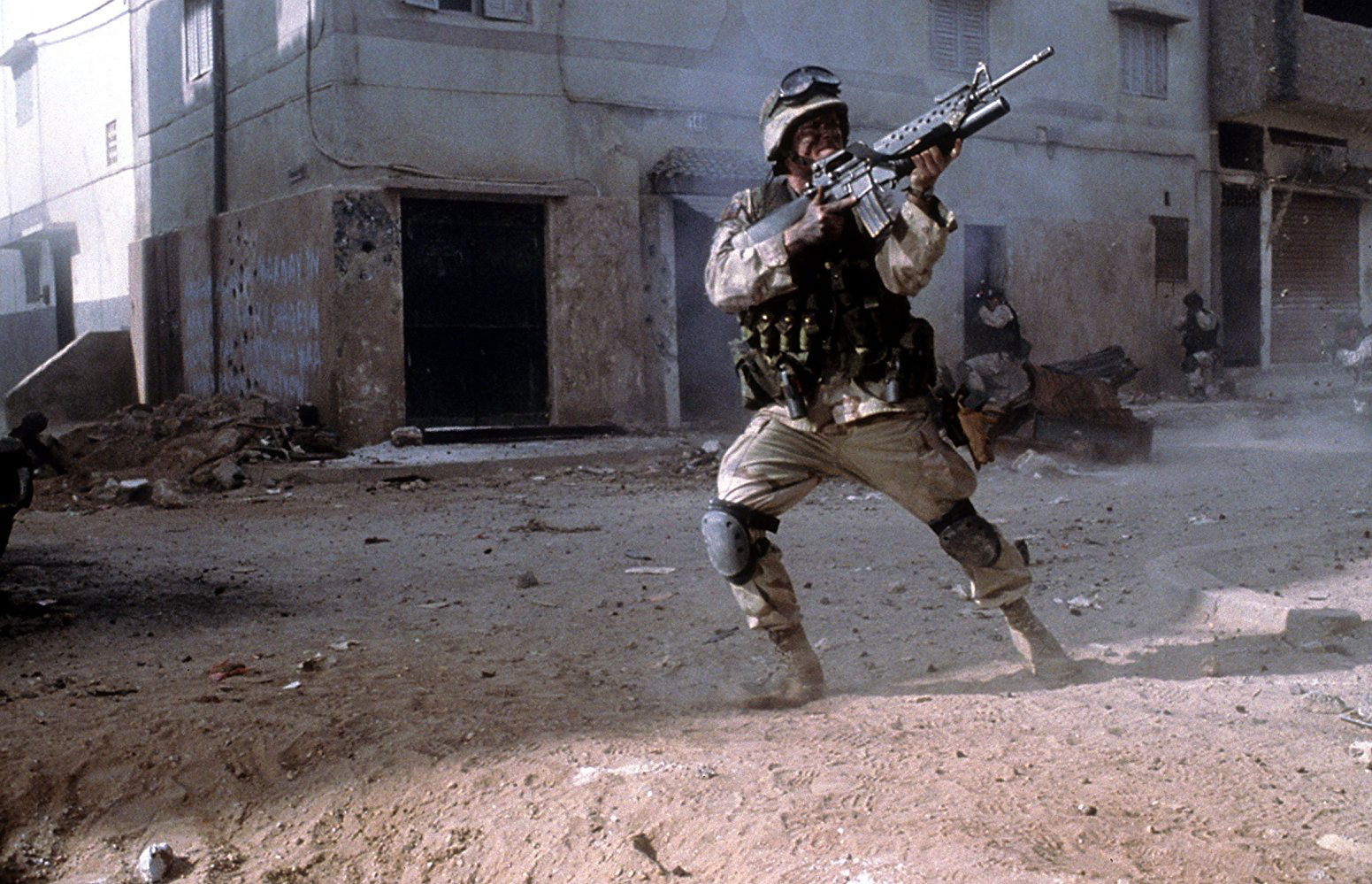 2h 24min
Genres: Action, Drama
Director: Ridley Scott
Writer: Mark Bowden, Ken Nolan
Stars: Josh Hartnett, Ewan McGregor, Tom Sizemore
Country: United States, United Kingdom
Summary: The story of 160 elite U.S. soldiers who dropped into Mogadishu in October 1993 to capture two top lieutenants of a renegade warlord, but found themselves in a desperate battle with a large force of heavily armed Somalis.
In 2002, Ridley Scott directed "Black Hawk Down," a horror film about a military operation, the 1993 Mogadishu War, which cut off the U.S.
This movie was inspired by the siege and shelling of Army Rangers and Delta Forces in Somalia.
The turmoil, anxiety, and heroism of the Somali warlord's capture campaign are beautifully captured.
Starring Josh Hartnett, Ewan McGregor, and Eric Bana, "Black Hawk Down" is an intense war picture that celebrates soldiers' bravery and sacrifice, showcasing the brutality of urban warfare and the warriors who sacrificed everything to save their friends.
4. Enemy at the Gates (2001)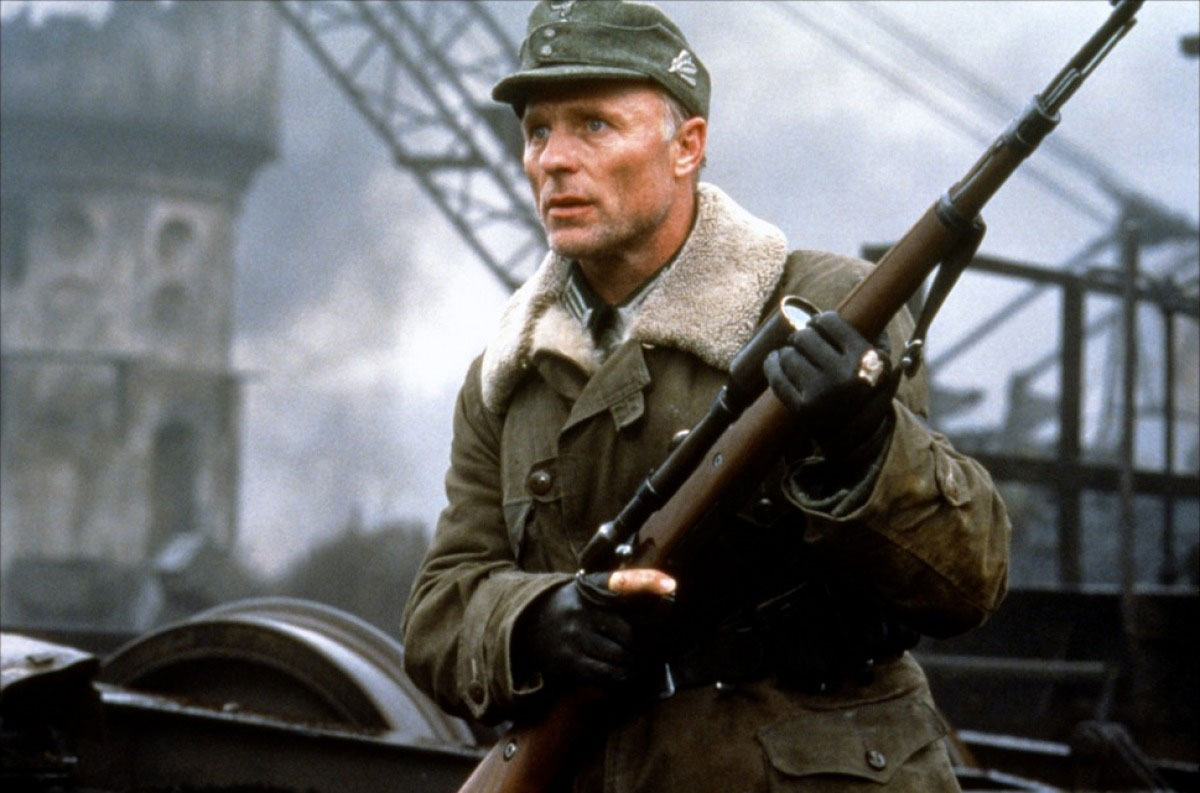 2h 11min
Genres: Action, Drama
Director: Jean-Jacques Annaud
Writer: Jean-Jacques Annaud, Alain Godard
Stars: Jude Law, Joseph Fiennes, Rachel Weisz
Country: Ireland, United Kingdom, France, Germany, United States
Summary: A Russian and a German sniper play a game of cat-and-mouse during the Battle of Stalingrad.
In 2001, "Enemy at the Gates," directed by Jean-Jacques Enaud, puts viewers in the heart of the Battle of Stalingrad during World War II.
This movie, similar to "Saving Private Ryan," is a brilliant military film that captures the intensity and excitement of sniper engagement, the human cost of war, and the endurance of civilians captured in its crossfire. It allows you to watch one of the most spectacular and immersive battles ever.
5. Downfall (2004)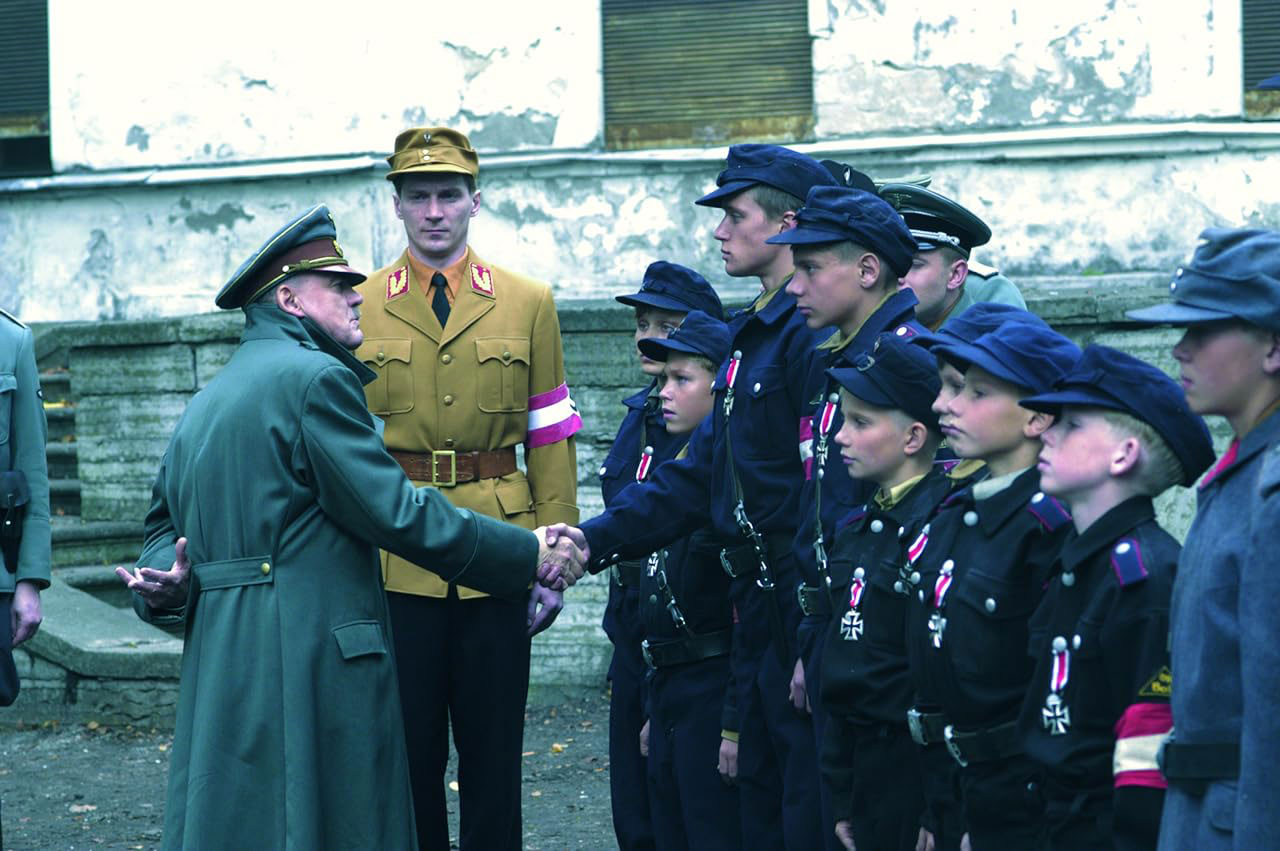 2h 36min
Genres: Biography, Drama
Director: Oliver Hirschbiegel
Writer: Bernd Eichinger, Joachim Fest, Traudl Junge
Stars: Bruno Ganz, Alexandra Maria Lara, Corinna Harfouch
Country: Germany, Austria, Italy
Summary: Traudl Junge, the final secretary for Adolf Hitler, tells of the Nazi dictator's final days in his Berlin bunker at the end of WWII.
Directed in 2004 by Oliver Hirschbigel, "Downfall" is a shocking and tragic portrait of the last days of Nazi Germany.
As the Allies approach Berlin, Bruno Ganz plays Hitler in the Führerbunker, where he is stuck with his closest allies.
This haunting and historically accurate film depicts the chaos, despair, and madness that followed the fall of the Nazi regime.
"Downfall," the other movie similar to "saving private Ryan," is a chilling look into the moral depths of Nazism, drawing on the psychology of Eva Braun and Joseph Goebbels.
Ganz's portrayal of Hitler's psychosis is both arresting and terrifying. "Collapse" is a powerful historical drama that vividly depicts the Holocaust and totalitarianism.
6. Full Metal Jacket (1987)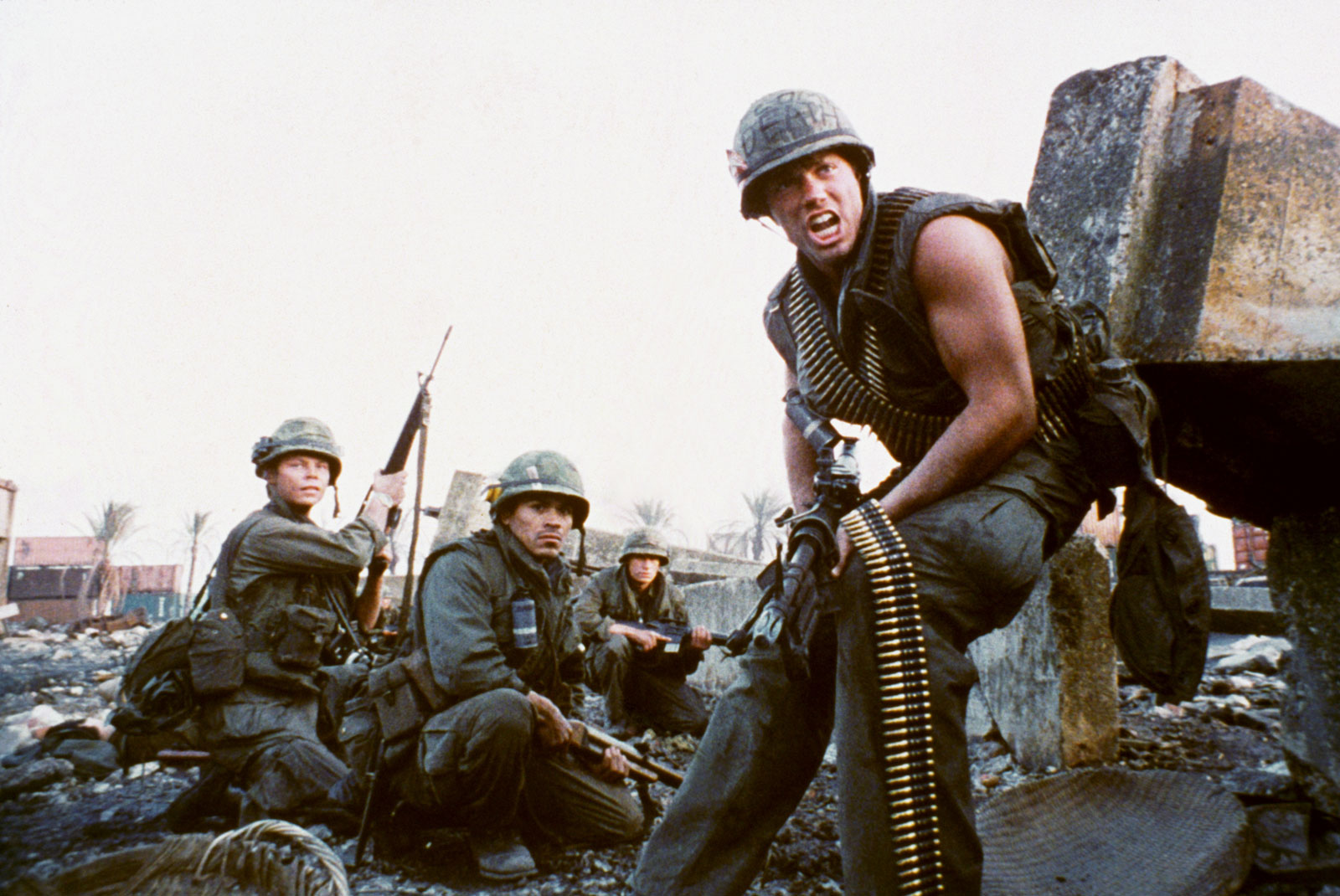 1h 56min
Genres: Drama, War
Director: Stanley Kubrick
Writer: Stanley Kubrick, Michael Herr, Gustav Hasford
Stars: Matthew Modine, Adam Baldwin, Vincent D'Onofrio
Country: United Kingdom, United States
Summary: A pragmatic U.S. Marine observes the dehumanizing effects the Vietnam War has on his fellow recruits from their brutal boot camp training to the bloody street fighting in Hue.
A raw and accurate depiction of the Vietnam War is provided in Stanley Kubrick's 1987 film "Full Metal Jacket," a classic film.
This film is like Saving Private Ryan. The movie is divided into two parts: Gunnery Sergeant Hartman, a sadistic drill instructor portrayed by R. Lee Ermey, brutally instructs the U.S. Army.
Marine recruits their a horrific combat experience in Vietnam. Matthew Modine's Private Joker, Kubrick's camera, and soldiers' psychological and moral struggles amid the turmoil of war mean that "Full Metal Jacket" is accepted in its images of spectacle, celebrity quotes, and exploration of the inhumane response to war. This is one of the most intense and moving war scenes that shaped the film.
7. We Were Soldiers (2002)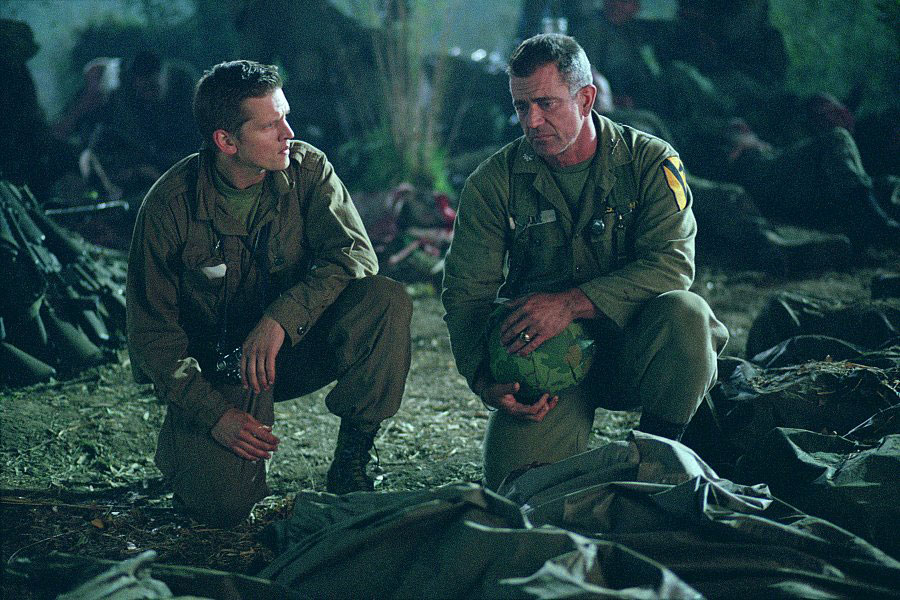 2h 18min
Genres: Action, Drama
Director: Randall Wallace
Writer: Harold G. Moore, Joseph Lee Galloway, Randall Wallace
Stars: Mel Gibson, Madeleine Stowe, Greg Kinnear
Country: France, Germany, United States
Summary: The story of the first major battle of the American phase of the Vietnam War, and the soldiers on both sides that fought it, while their wives wait nervously and anxiously at home for the good news or the bad news.
The 2002 film "We Were Soldiers," directed by Randall Wallace, is a powerful and emotional account of the IA Drang battle at the beginning of the Vietnam War and the first significant North Vietnamese war to be shown on film.
Armies on both sides, led by Major General Hal Moore (Mel Gibson) and his heroes, fight fiercely throughout the film.
"We Were Soldiers" shows the bravery of American soldiers and shines a light on their families back home, and this movie is the seventh movie, "Saving Private Ryan," which we discussed in our article.
With its compelling story and realistic battle scenes, the film honors the resilience and camaraderie of the soldiers who fought in one of America's toughest military conflicts.
8. The Thin Red Line (1998)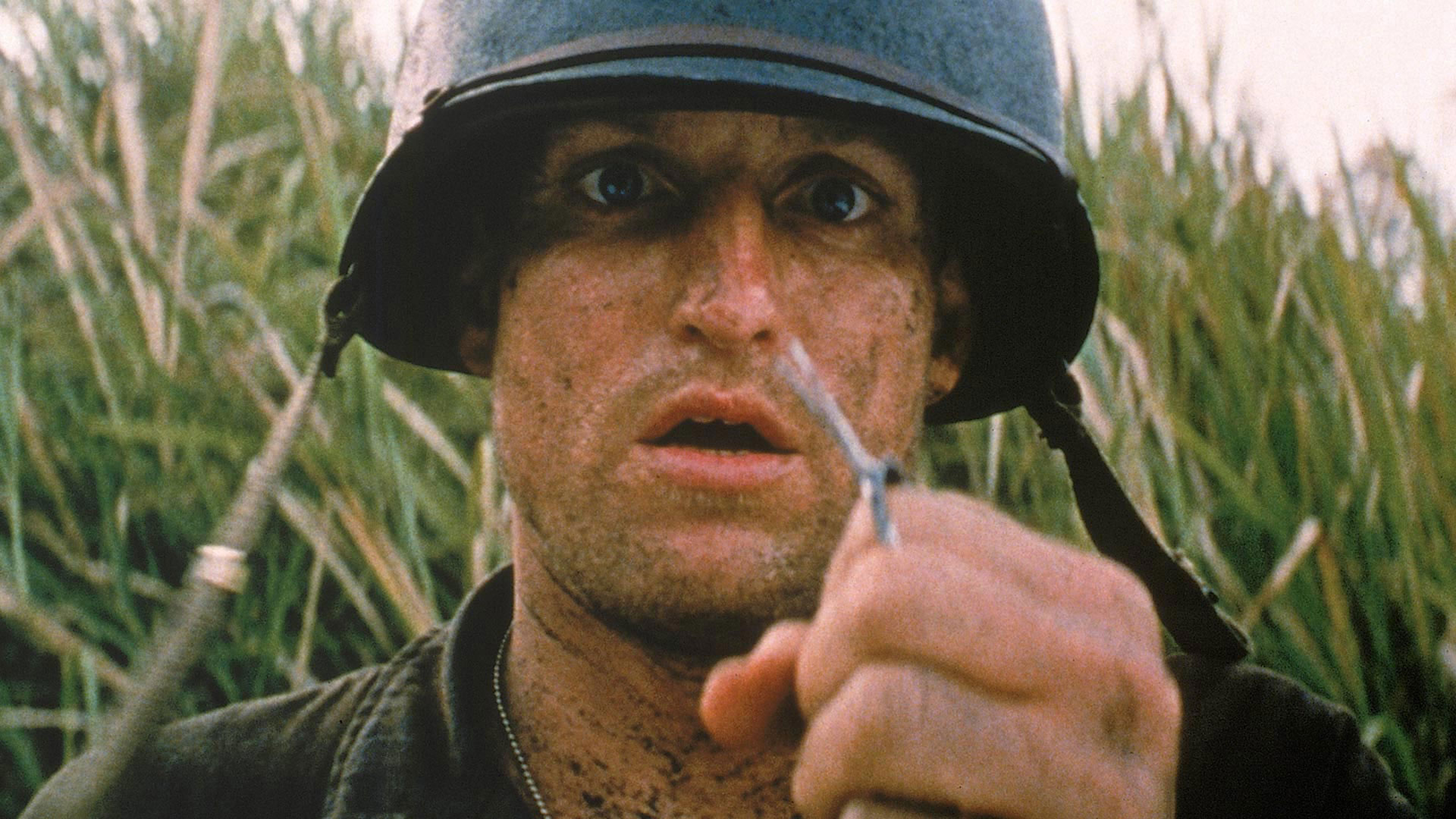 2h 50min
Genres: Drama, History
Director: Terrence Malick
Writer: James Jones, Terrence Malick
Stars: Kirk Acevedo, Penelope Allen, Benjamin Green
Country: United States
Summary: Adaptation of James Jones' autobiographical 1962 novel, focusing on the conflict at Guadalcanal during the second World War.
Terrence Malick's 1998 war drama "The Thin Red Line" is attractive and visceral, like "Saving Private Ryan".
The film explores the emotional and psychological aspects of war through the minds and souls of its heroes during the Battle of Guadalcanal during World War II. It explores the human condition in war with a star-studded cast of Sean Penn, Jim Caviezel, and George Clooney.
Malick's expansive landscapes and contemplative tone create a dreamlike atmosphere.
"The Thin Red Line," a wonderful film, explores the purpose of life, the toughness of war, and our relationships in times of crisis.
It challenges viewers to consider the larger wartime issues and shows how war affects the human psyche.
Conclusion
Ultimately, "Saving Private Ryan" is part of a powerful and moving series of war films depicting war's harsh realities. These friendships developed between soldiers and the ambiguous morals of war.
We hope you enjoy the movies like Saving Private Ryan we collected for you.
We look forward to hearing your thoughts on the movies and encourage you to contribute anything else you may know.