French cinema has a rich history that dates back to the time of motion pictures, birth in the late 19th century.
It has recorded some fantastic films by great filmmakers worldwide and continues to gain a place in the international film business.
If you want to enhance your weekend with a French movie and are trying to decide which movie is the best, you can find this article helpful.
We'll explore some of the best French movies in this article; keep reading to get some ideas.
Top 10 movies of French cinema
Here is the list of the best French movies you should take advantage of when watching French movies.
1. Irreversible (2002)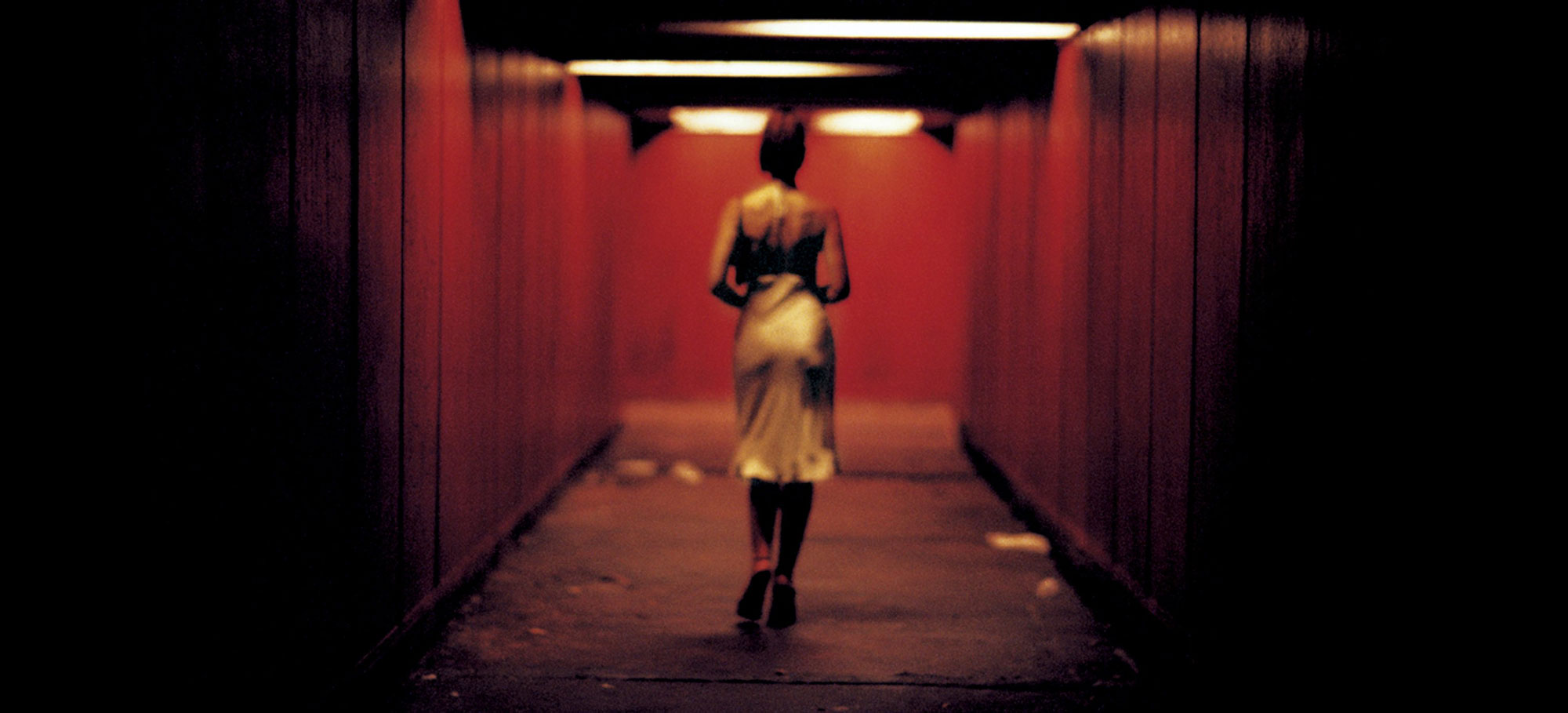 Irreversible, the best movie in French cinema, is heartbreaking, according to viewers' comments.
It is perfectly showcasing the violence against women and victims of women. The story of this film is based on reverse chronological order and shows how a victim woman went through rape by a stranger in Paris night.
It is recommended to watch this film once in your lifetime.
Director: Gaspar Noé
Casts: Monica Bellucci, Vincent Cassel, Albert Dupontel
You can read Irreversible movie review on Cinelysium.com.
2. Tell No One (2006)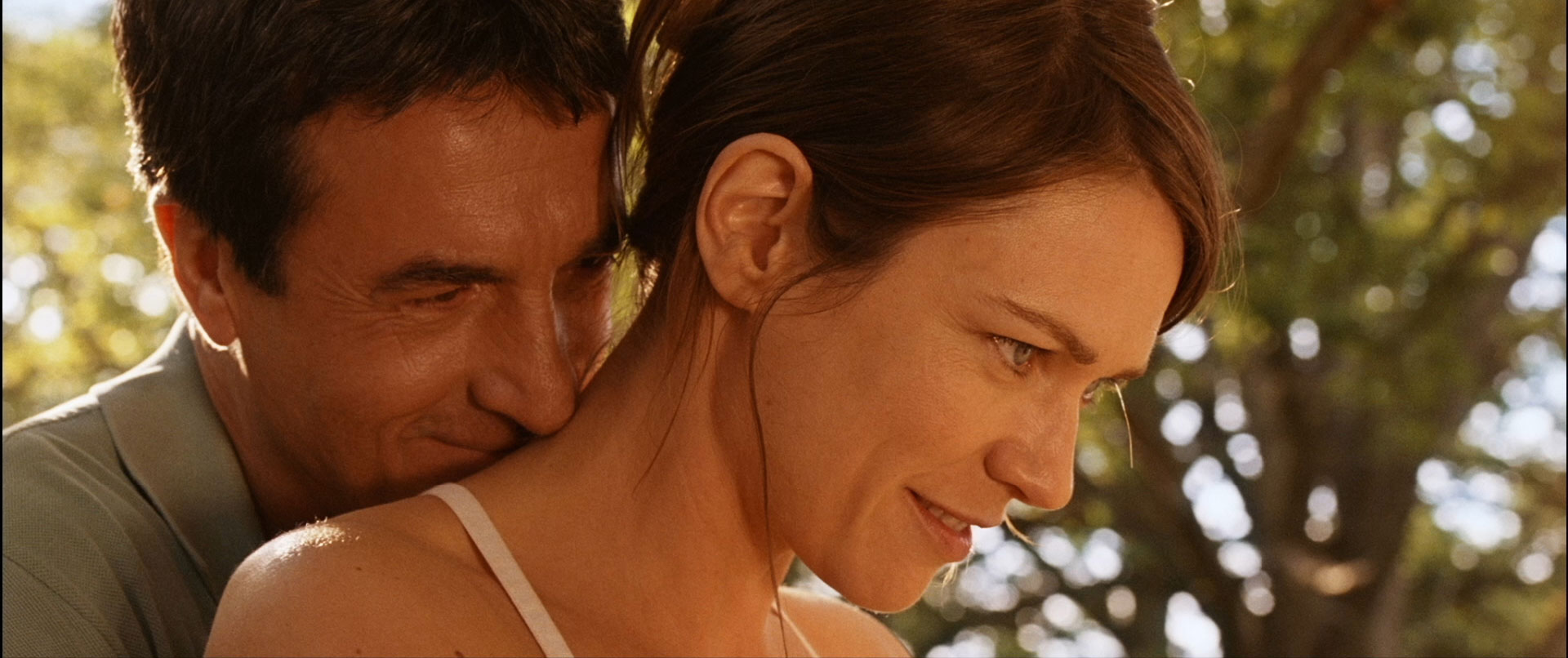 Tell no one (or Ne le this à personnel in the French language) is an excellent French movie based on the thriller genre, gaining the audience's admiration.
The story of this film keeps you on the edge of your seat since it is both crime and drama and follows the story of Margot Beck's murder case, which was accidentally detected by the police.
In the rest of the movie, you will see how other events are associated with Margot's death.
Director: Guillaume Canet
Casts: François Cluzet, Marie-Josée Croze, André Dussollier
3. The Intouchables (2011)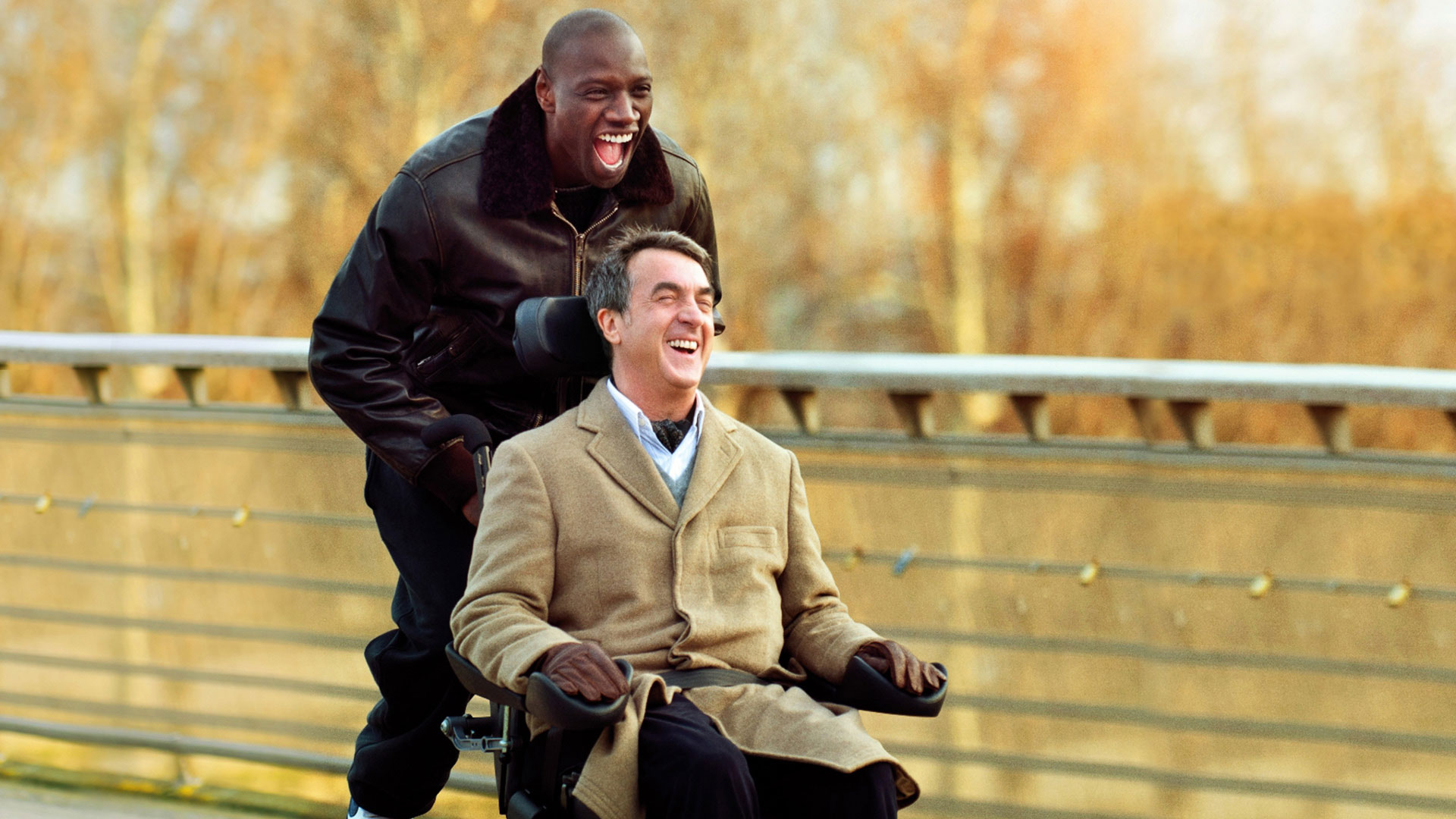 Les Intouchables or the Intouchables, another famous French movie that should be noticed, revolves around a rich man, Philippe, who undergoes a paragliding accident.
The film depicts how Philippe bond well with his caregiver Driss. Through their friendship, the perspective of Philippe into life undergoes some changes.
By watching this movie, you can experience some laughs and better understand friendships value.
After watching this movie, you will likely look for a French language course.
Directors: Olivier Nakache, Éric Toledano
Casts: François Cluzet, Omar Sy, Anne Le Ny
4. A Prophet (2009)
A Prophet is a gripping crime drama worth watching. The film follows the journey of a young Arab man called Franco-Algerian Malik El Djebena was sent to jail for about six years because of attacks on a police officer.
'A Prophet' is a gritty, realistic portrayal of life behind bars and a powerful exploration of the criminal underworld.
The film won the Grand Prix at the 2009 Cannes Film Festival and was nominated for Best Foreign Language Film at the Academy Awards.
Director: Jacques Audiard
Casts: Tahar Rahim, Niels Arestrup, Adel Bencherif
5. La Vie en Rose (2007)
La Vie en Rose is a biographical musical film about the life of French singer Édith Piaf who her grandmother raised in a brothel.
This movie covers the whole life of this singer, from birth to death, and highlights how her talent was discovered in the street.
Marion Cotillard delivers a stunning performance as Piaf, earning her the Academy Award for Best Actress. The film remains one of the must-see French films for any fan of French cinema.
Director: Pierre Yves Clouin
Casts: Marion Cotillard, Sylvie Testud, Pascal Greggory
6. Amélie (2001)
Amélie is a whimsical romantic comedy, and such as the top French movies followed the titular character, a shy waitress working in a café in Montmartre who decides to change the lives of those around her for the better. Through this mission, she finds true love in modern Paris.
Director: Jean-Pierre Jeunet
Casts: Audrey Tautou, Mathieu Kassovitz, Rufus
7. I Am Not an Easy Man (2018)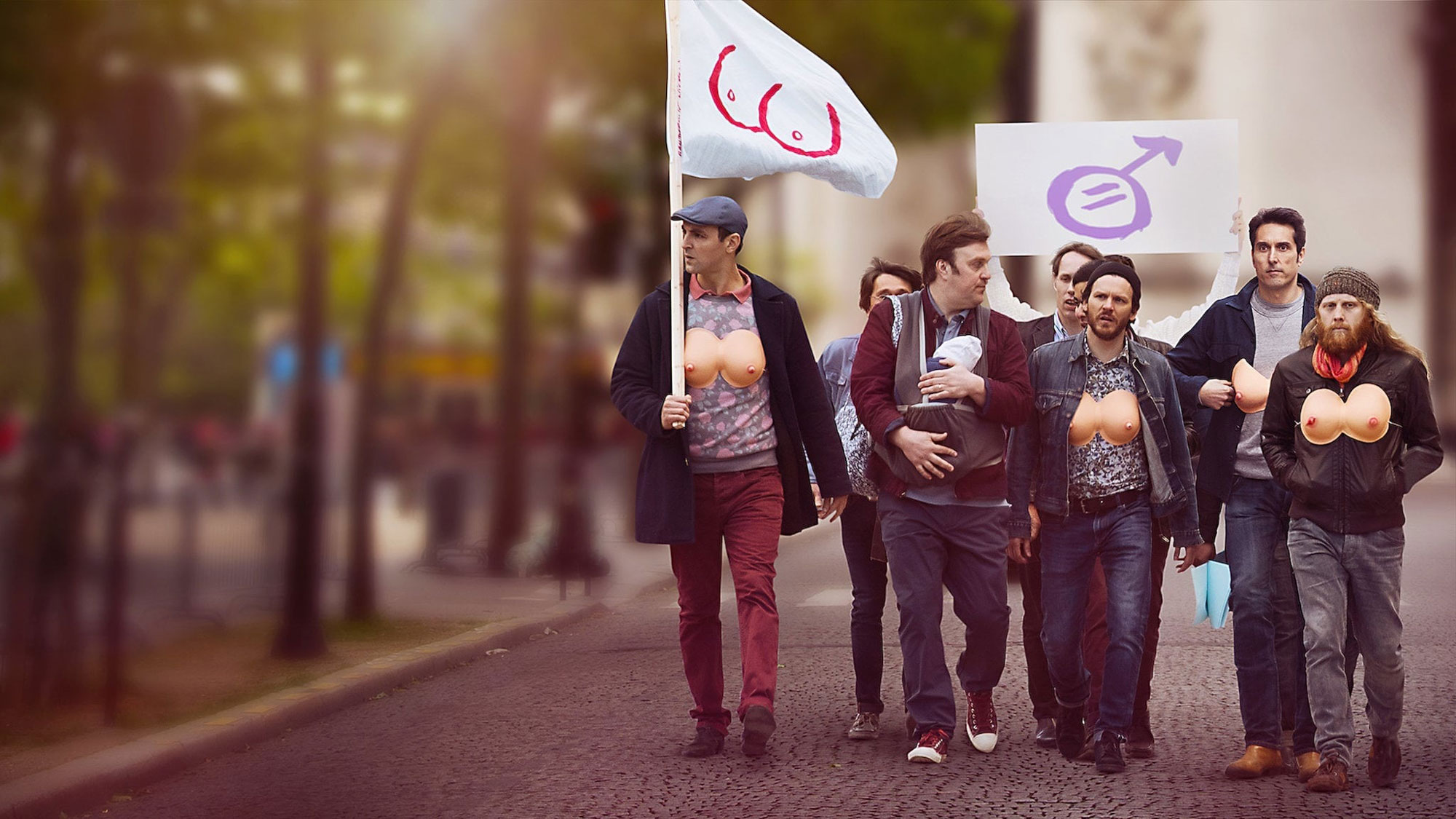 'I Am Not an Easy Man' is a thought-provoking comedy that answers your question: what if women's and men's roles were changed? How would the world run?
This French movie follows a chauvinistic man who wakes up in a world dominated by women. 'I Am Not an Easy Man' featured a cleaver story refreshing change of pace from traditional romantic comedies.
Director: Eléonore Pourriat
Casts: Vincent Elbaz, Marie-Sophie Ferdane, Pierre Benezit
8. Amour (2012)
The other top French movie is Amour depicting the life of an elderly couple who are retired music teachers. The film is mainly based on the challenges of aging and illness.
The film is a heartbreaking, realistic portrayal of love and loss. 'Amour' won the Palme d'Or at the 2012 Cannes Film Festival and was nominated for Best at the Academy Awards.
Director: Michael Haneke
Casts: Jean-Louis Trintignant, Emmanuelle Riva, Isabelle Huppert
You can read Amour movie review on Cinelysium.com.
9. The Chorus (2004)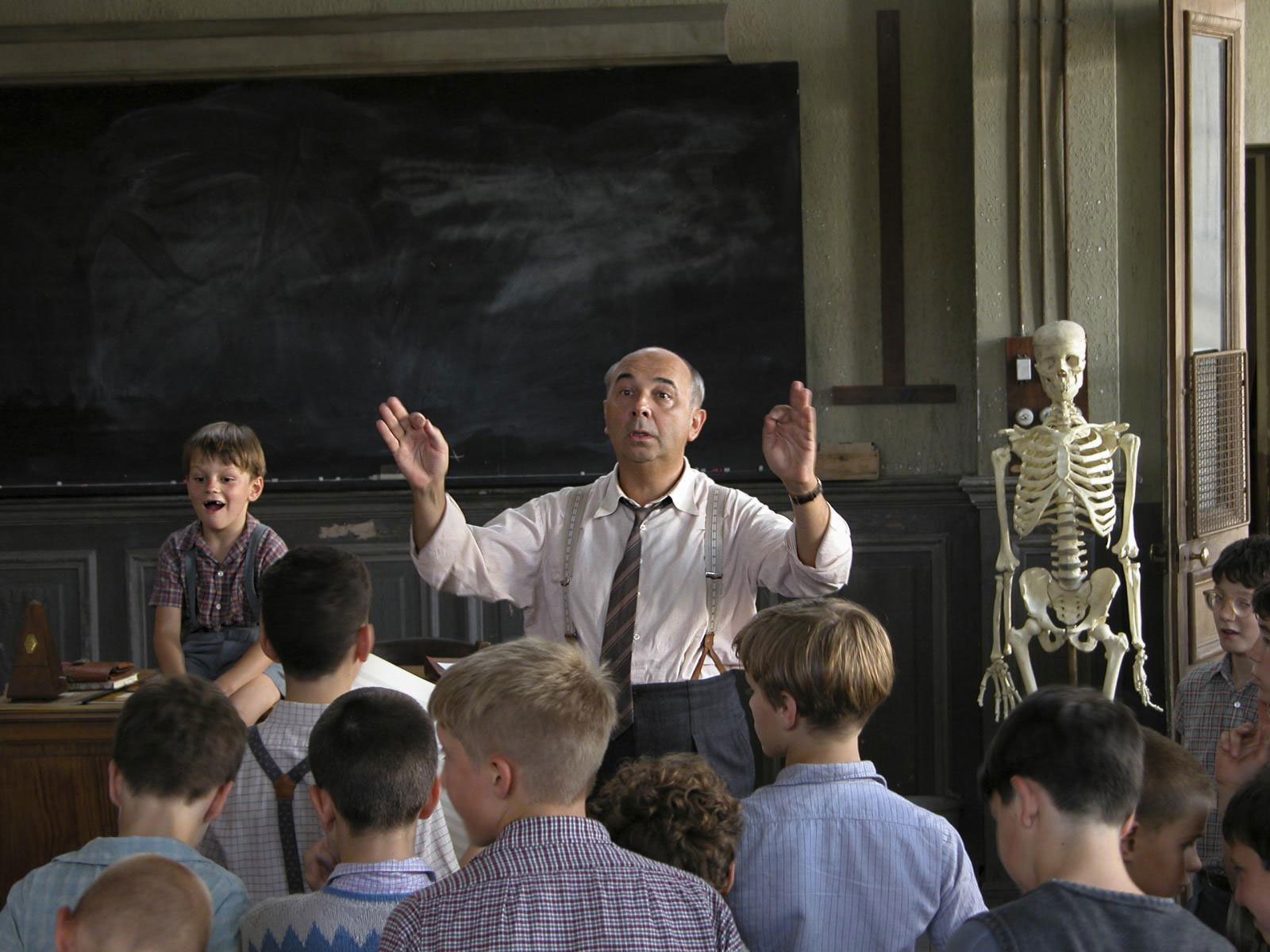 The Chorus follows the story of a school that experiences conflicts between students and teachers. However, everything changes a music teacher, adding a new soul to the school.
This French movie is a beautiful tribute to the power of music and education, and it's a must-see for any fan of inspirational dramas.
Director: Christophe Barratier
Casts: Gérard Jugnot, François Berléand, Jean-Baptiste Maunier
10. Raw (2016)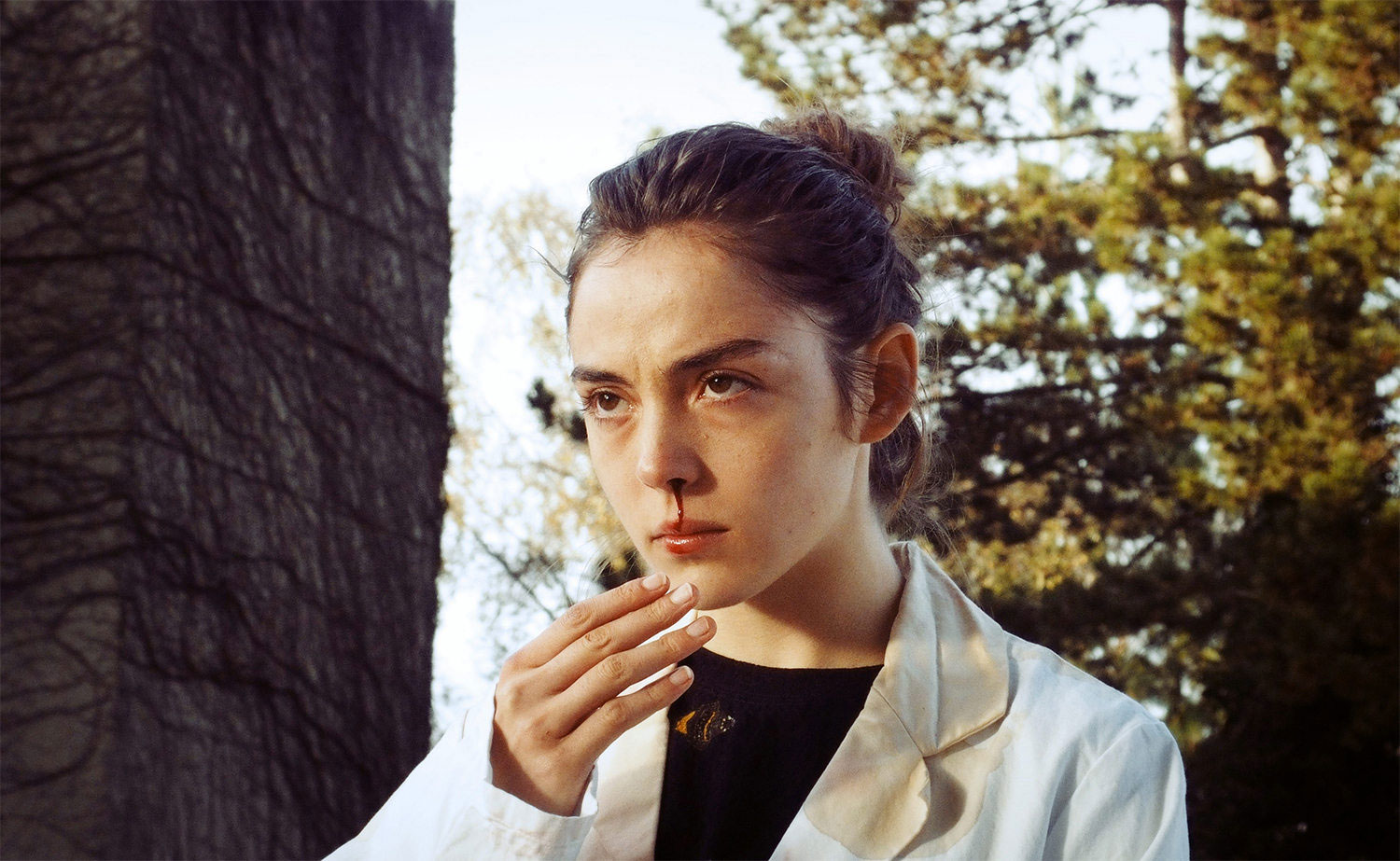 The last top French movie you should not miss is Raw, telling the story of a vegetarian student who faces challenges after going to school and needs to fit in with others.
After being subjected to a hazing ritual, she is compelled to consume uncooked meat, which triggers a craving for human flesh. It unveils her authentic nature, a side of her that nobody could have anticipated.
Director: Julia Ducournau
Casts: Garance Marillier, Ella Rumpf, Rabah Nait Oufella
Let's recap
French cinema, with a long history in the case of producing films, captured international attention.
While there are numerous French movies, they predominantly fall under the drama genre rather than thrillers.
In light of this, we would like to introduce you to some of the best French movies that you must watch in your lifetime.
We hope you find this article helpful in discovering the top French films.
Now you tell us that do you interest in French movies? If you answer yes, add extra movies of this type to our article.
And also, if you have any other recommendations, please share them with us in the comment section.