Interstellar, directed by Christopher Nolan, captivated audiences with its mind-bending narrative, stunning visuals, and thought-provoking themes.
Released in 2014, the film took viewers on an epic journey through space and time, exploring the mysteries of the universe.
If you're a fan of "Interstellar" and crave more mind-bending cinematic experiences, you're in luck.
This article will delve into a selection of movies like Interstellar that share similar themes, concepts, and awe-inspiring storytelling.
10 Top Similar Movies to Interstellar
Here is a list of movies that share similar themes with the movie Interstellar:
1. First Man (2018)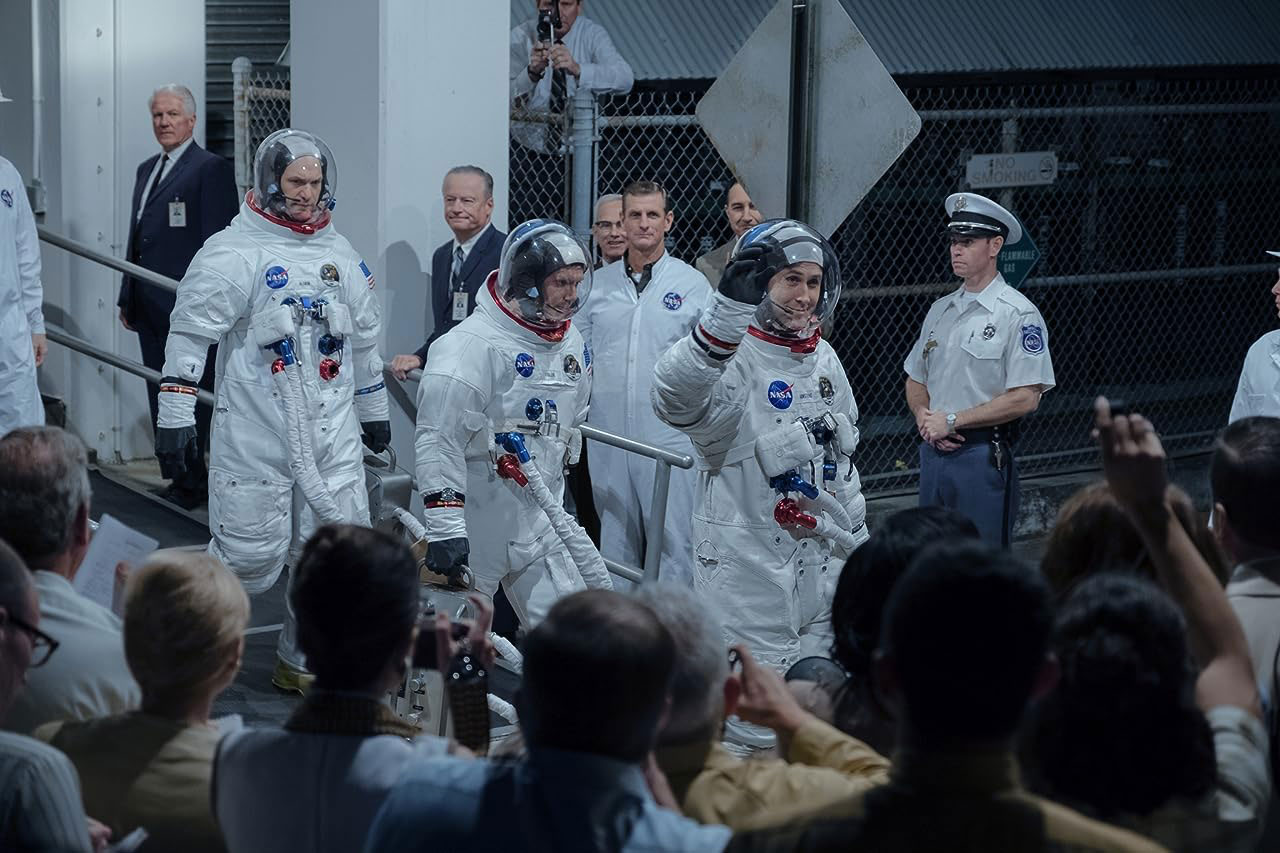 2h 21min
Genres: Biography, Drama
Director: Damien Chazelle
Writer: Josh Singer, James R. Hansen
Stars: Ryan Gosling, Claire Foy, Jason Clarke
Country: United States, Japan, China
Summary: A look at the life of the astronaut, Neil Armstrong, and the legendary space mission that led him to become the first man to walk on the Moon on July 20, 1969.
First Man, one of the sci-fi movies similar to Interstellar movie, is based on First Man: The Life of Neil A. Armstrong's book, which revolves around Neil Armstrong's biography. The movie's story depicts the first years of a space mission to the moon.
This movie depicts the psychological effects of the space journey. The strong point of this movie is that it depicts a pivotal moment in human history and keeps the audience watching the movie without leaving their seats.
2. 2001: A Space Odyssey (1968)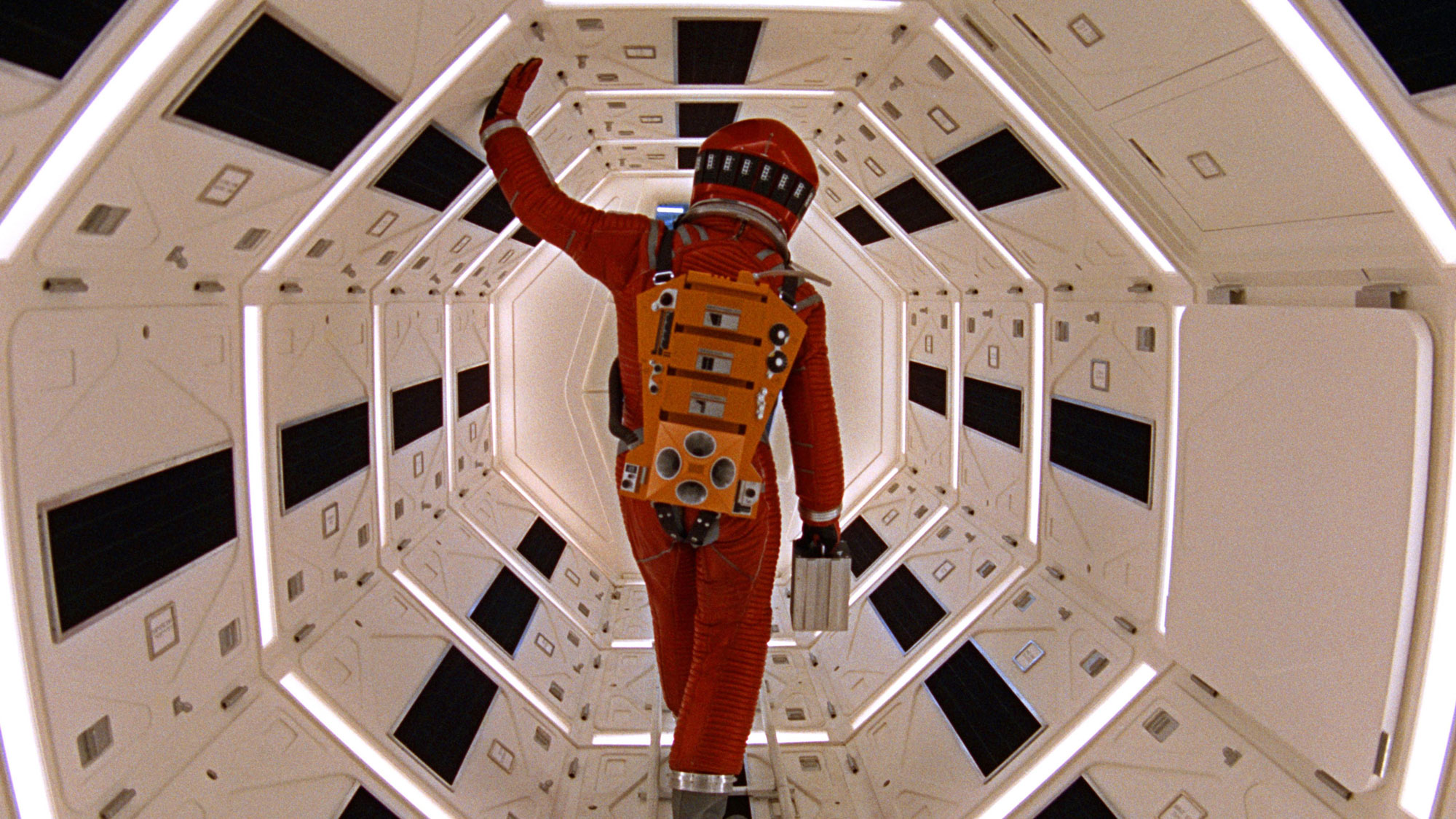 2h 29min
Genres: Adventure, Sci-Fi
Director: Stanley Kubrick
Writer: Stanley Kubrick, Arthur C. Clarke, Arthur C. Clarke
Stars: Keir Dullea, Gary Lockwood, William Sylvester
Country: United Kingdom, United States
Summary: After uncovering a mysterious artifact buried beneath the Lunar surface, a spacecraft is sent to Jupiter to find its origins: a spacecraft manned by two men and the supercomputer HAL 9000.
Considered a masterpiece of science fiction, Stanley Kubrick's "2001: A Space Odyssey" is a must-watch for fans of "Interstellar" and is considered a movie like Interstellar.
This movie originated from Arthur C. Clarke's "The Sentinel" story. The film is set in a world with a monolith that inspires ancient apes.
After 4 million years, a team of archaeologists rediscovered the monolith, and when it is еxposеd to sunlight, it emits a powerful signal into space.
Humans embark on a voyage to Jupiter with an intelligent artificial intelligence called HAL to gain further knowledge about the monolith.
This visually stunning film explores humanity's evolution, artificial intelligence, and the enigmatic monoliths that shape our destiny.
Like "Interstellar," it challenges viewers to ponder the nature of existence and our place in the universe.
3. Primer (2004)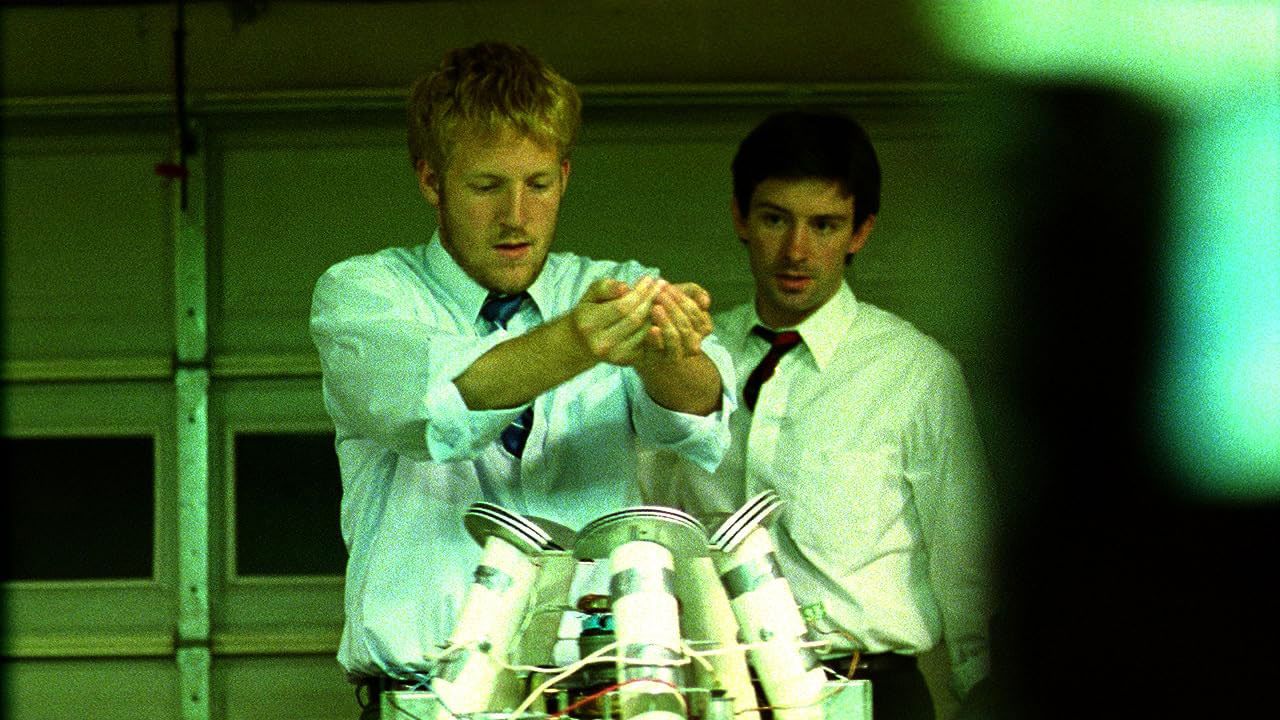 1h 17min
Genres: Drama, Sci-Fi
Director: Shane Carruth
Writer: Shane Carruth
Stars: Shane Carruth, David Sullivan, Casey Gooden
Country: United States
Summary: Four friends/fledgling entrepreneurs, knowing that there's something bigger and more innovative than the different error-checking devices they've built, wrestle over their new invention.
The Primer's strong point, another movie like Interstellar, is the story and its characters rather than the required budget.
The story of the movie depicts time traveling and how it can work. It doesn't provide a sense of fantasy but showcases the story's scientific aspects.
With its well-crafted and tightly woven plot, the movie offers multiple viewing opportunities because each time you watch it, you discover something new that you didn't notice initially.
A disturbing third act leaves the ending open and ambiguous, leaving you wondering all night what happens next.
4. Inception (2010)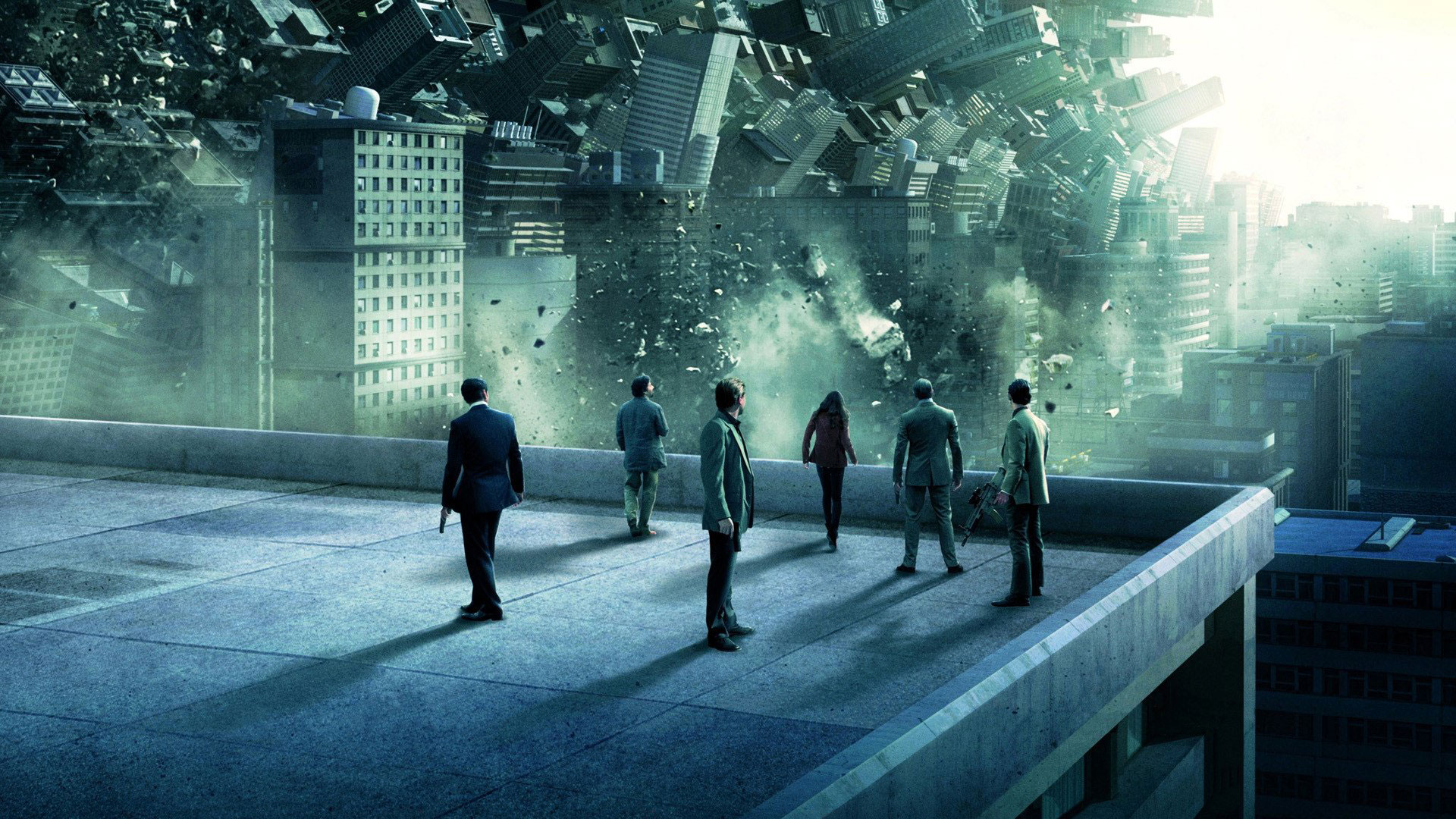 2h 28min
Genres: Action, Adventure
Director: Christopher Nolan
Writer: Christopher Nolan
Stars: Leonardo DiCaprio, Joseph Gordon-Levitt, Elliot Page
Country: United States, United Kingdom
Summary: A thief who steals corporate secrets through the use of dream-sharing technology is given the inverse task of planting an idea into the mind of a C.E.O., but his tragic past may doom the project and his team to disaster.
Another masterpiece of Nolan is, without a doubt, Inception, which has a sci-fi genre. The base of the story is manipulating dreams. In the movie, Leonardo DiCaprio portrays a skilled thief tasked with stealing valuable information by infiltrating the minds of his targets.
He has the opportunity to make his past free of any crimes and accusations to be able to live with his children.
However, he cannot manage the mission alone and needs an expert team. Inception has become the fourth most seller movie in cinema history.
5. Donnie Darko (2001)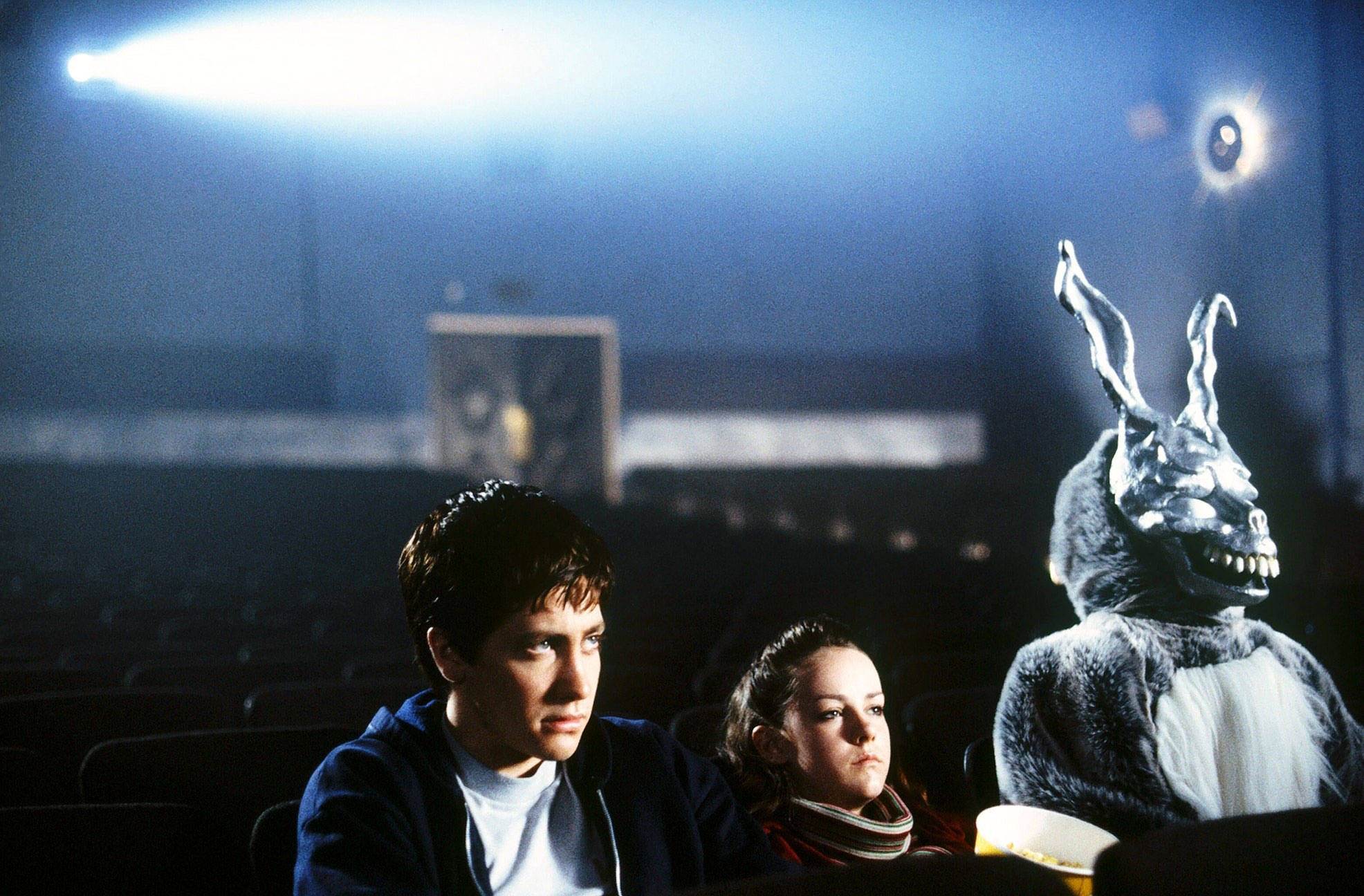 1h 53min
Genres: Drama, Mystery
Director: Richard Kelly
Writer: Richard Kelly
Stars: Jake Gyllenhaal, Holmes Osborne, Maggie Gyllenhaal
Country: United States
Summary: After narrowly escaping a bizarre accident, a troubled teenager is plagued by visions of a man in a large rabbit suit who manipulates him to commit a series of crimes.
Donnie Darko is another movie like Interstellar, based on a sci-fi psychological thriller. It could not gain popularity during the release time as it has the scene of a plane crash. However, it successfully acquired positive reviews from both audiences and critics.
The DVD release of the movie helped it reach a wider audience and gain more attention.
The movie revolves around a teenager who survives a dangerous accident and meets a mysterious man wearing rabbit clothes.
This man manipulates the teenager's mind, convincing him that the world will end in 28 days, leading him to commit various crimes.
6. Source code (2011)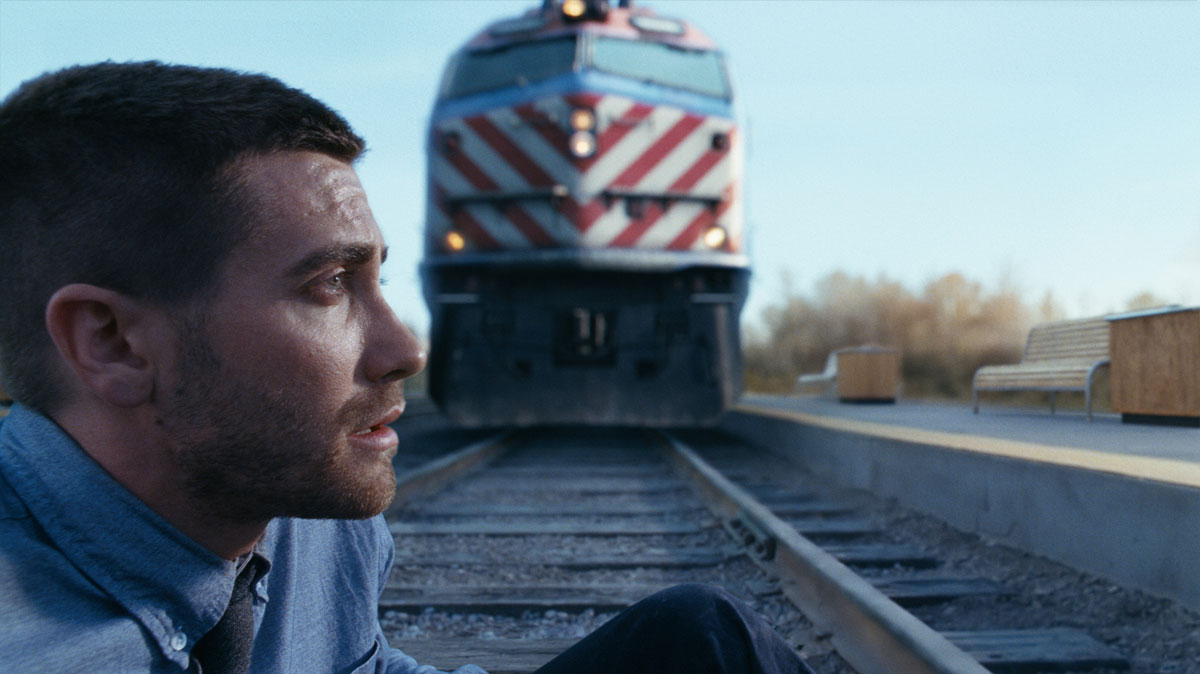 1h 33min
Genres: Action, Drama
Director: Duncan Jones
Writer: Ben Ripley
Stars: Jake Gyllenhaal, Michelle Monaghan, Vera Farmiga
Country: United States, Canada, France, Germany
Summary: A soldier wakes up in someone else's body and discovers he's part of an experimental government program to find the bomber of a commuter train within 8 minutes.
Source Code is a sci-fi movie in the action thriller genre with a mysterious story, and it can be a movie like Interstellar.
The film follows a man, a US Army captain, sent onto the train to discover the bomber within eight minutes.
Although little budget was invested in the movie making, it was successful because of its strong story.
Some viewers may find it challenging to grasp the story's main point and may need to watch it again to understand it fully.
7. Ad Astra (2019)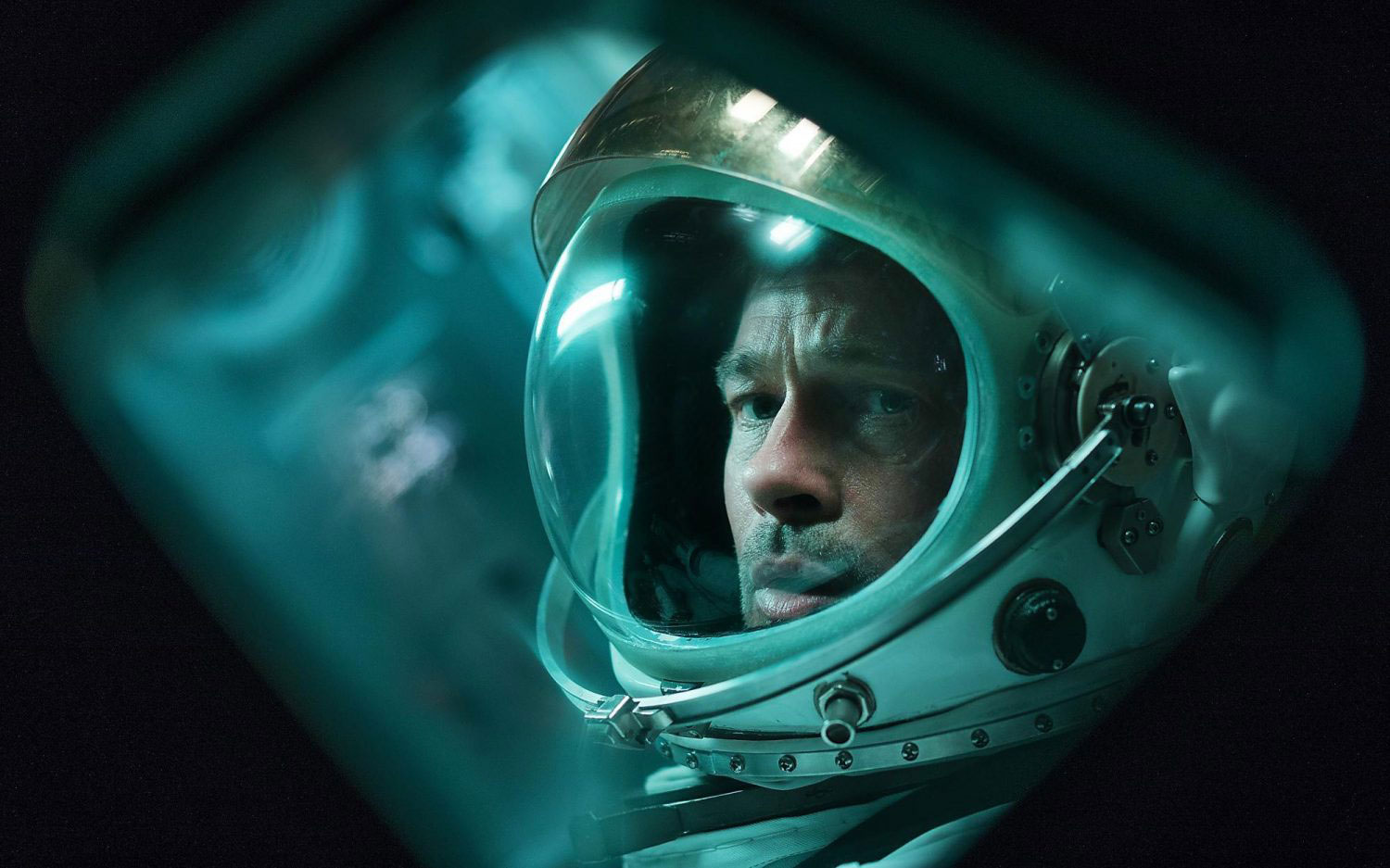 2h 3min
Genres: Adventure, Drama
Director: James Gray
Writer: James Gray, Ethan Gross
Stars: Brad Pitt, Tommy Lee Jones, Ruth Negga
Country: United States, China, Brazil
Summary: Astronaut Roy McBride undertakes a mission across an unforgiving solar system to uncover the truth about his missing father and his doomed expedition that now, 30 years later, threatens the universe.
One of the most similar movies to Interstellar is Ad Astra, following similar themes of family and a father leaving his family due to a space mission.
While in the interstellar, the father left his daughter, and in Ad Astra, he left his son, leading to awful feelings.
As a kind of new-age space movie, Ad Astra depicts how life in space can be vicious.
8. Proxima (2019)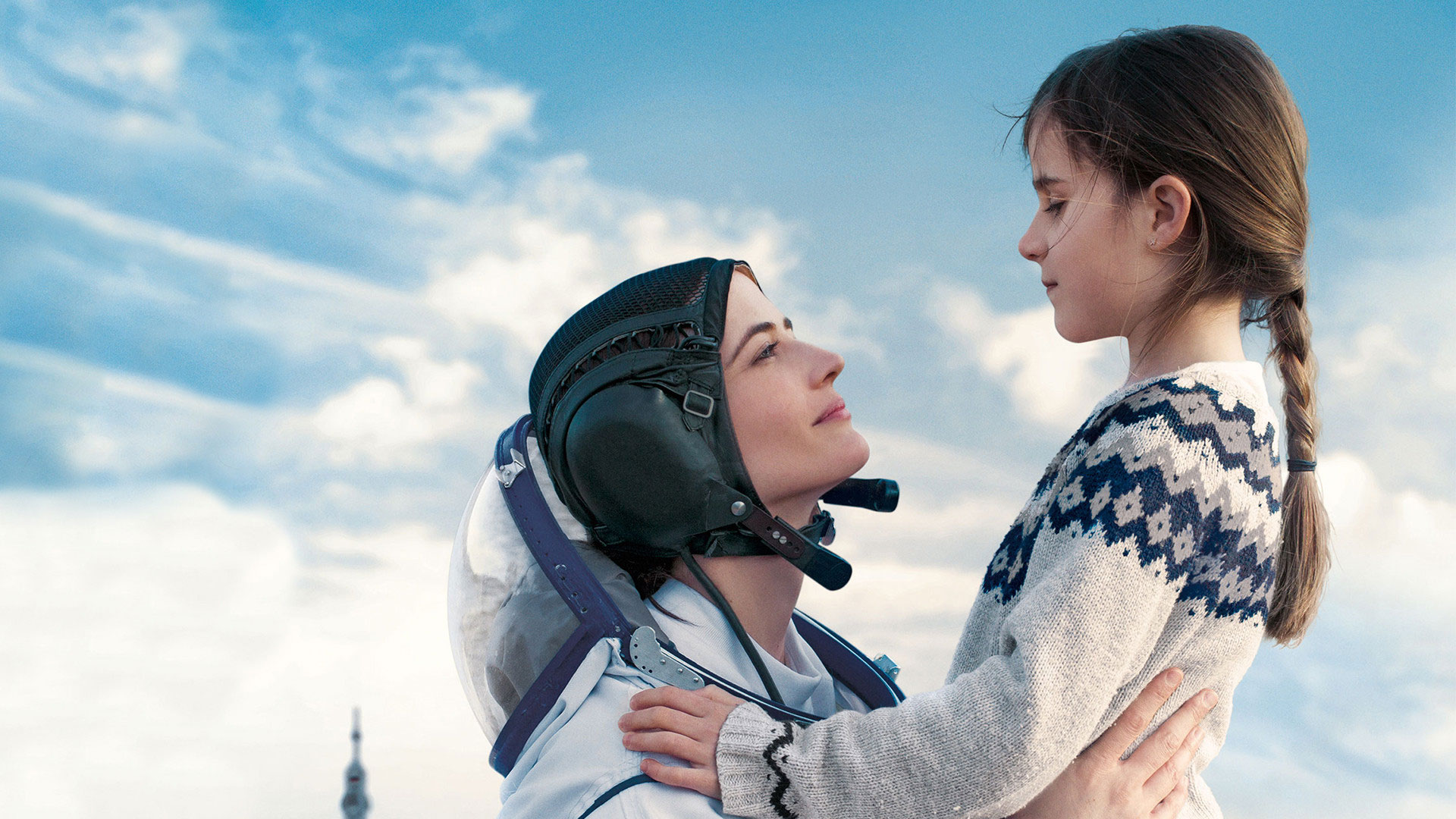 1h 47min
Genres: Adventure, Drama
Director: Alice Winocour
Writer: Alice Winocour, Jean-Stéphane Bron
Stars: Eva Green, Zélie Boulant, Matt Dillon
Country: France, Germany
Summary: An astronaut prepares for a one-year mission aboard the International Space Station.
Proxima is a captivating film about a fеmalе astronaut, played by Eva Grееn, preparing for a year-long stay at the International Space Station.
It explores her emotional journey and challenges, highlighting her bond with her daughter and the macho environment she must navigate.
While not a sci-fi film, Proxima offers a poignant portrayal of astronauts' internal journey before embarking on a mission. If you еnjoyеd movies like Interstellar or Ad Astra, you might find Proxima worth watching.
9. Aniara (2018)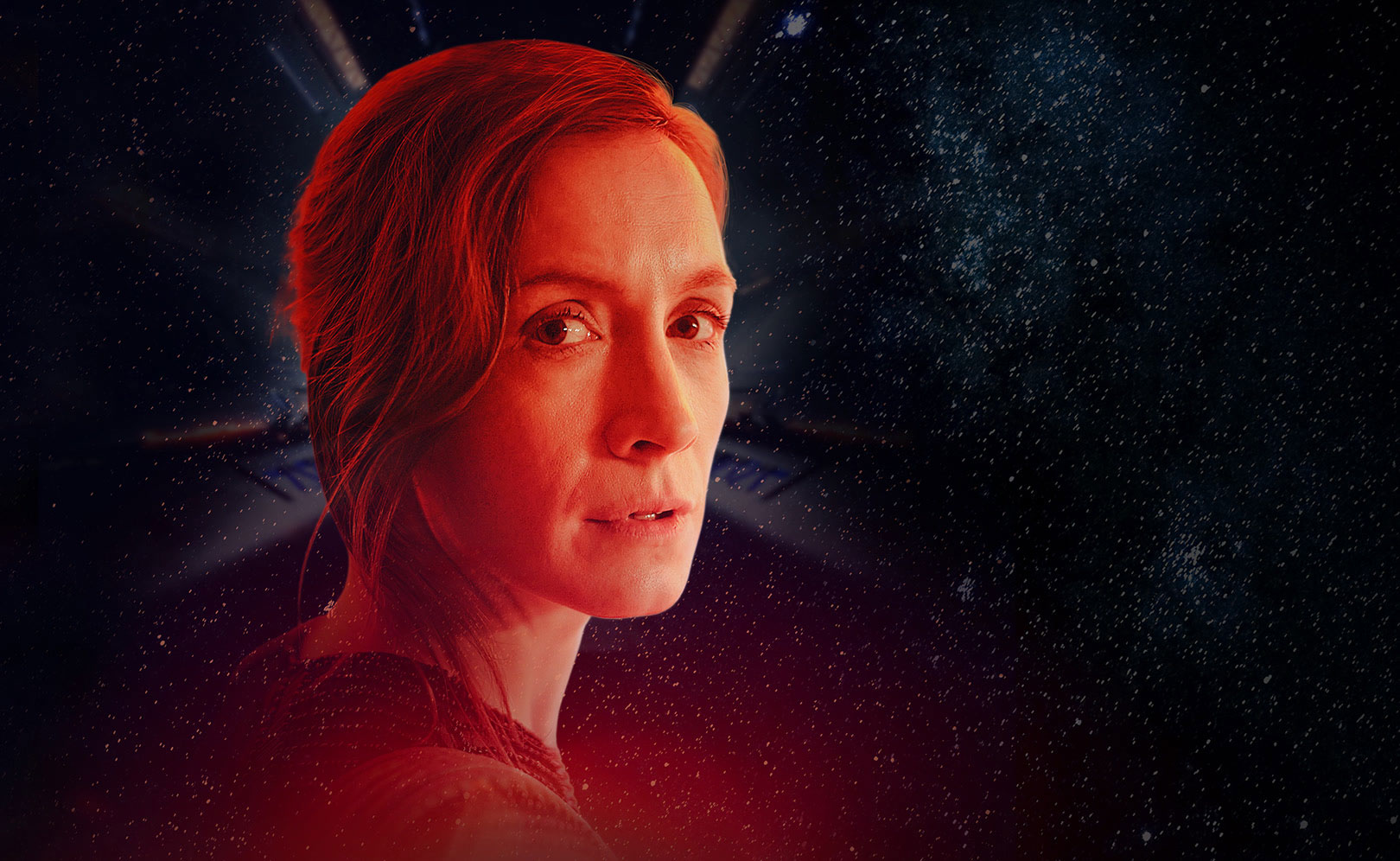 1h 46min
Genres: Drama, Sci-Fi
Director: Pella Kagerman, Hugo Lilja
Writer: Pella Kagerman, Hugo Lilja, Harry Martinson
Stars: Emelie Garbers, Bianca Cruzeiro, Arvin Kananian
Country: Sweden, Denmark, United States
Summary: A spaceship carrying settlers to Mars is knocked off course, causing the consumption-obsessed passengers to consider their place in the universe.
Like Interstellar, Aniara portrays the story of long space travel and clarifies to the audience how some subtle changes make unpredictable catastrophes.
However, unlike Interstellar, Aniara focuses more on the negative aspects of space and explores the horrors of emptiness. In Interstellar, there is a glimmer of hope amidst the challenges.
In this Swedish sci-fi movie, you can see passengers from the Earth are transferred to Mars; however, during the journey, they undergo an accident with debris in space, leading the spacecraft Aniara to drift aimlessly in space.
10. Arrival (2016)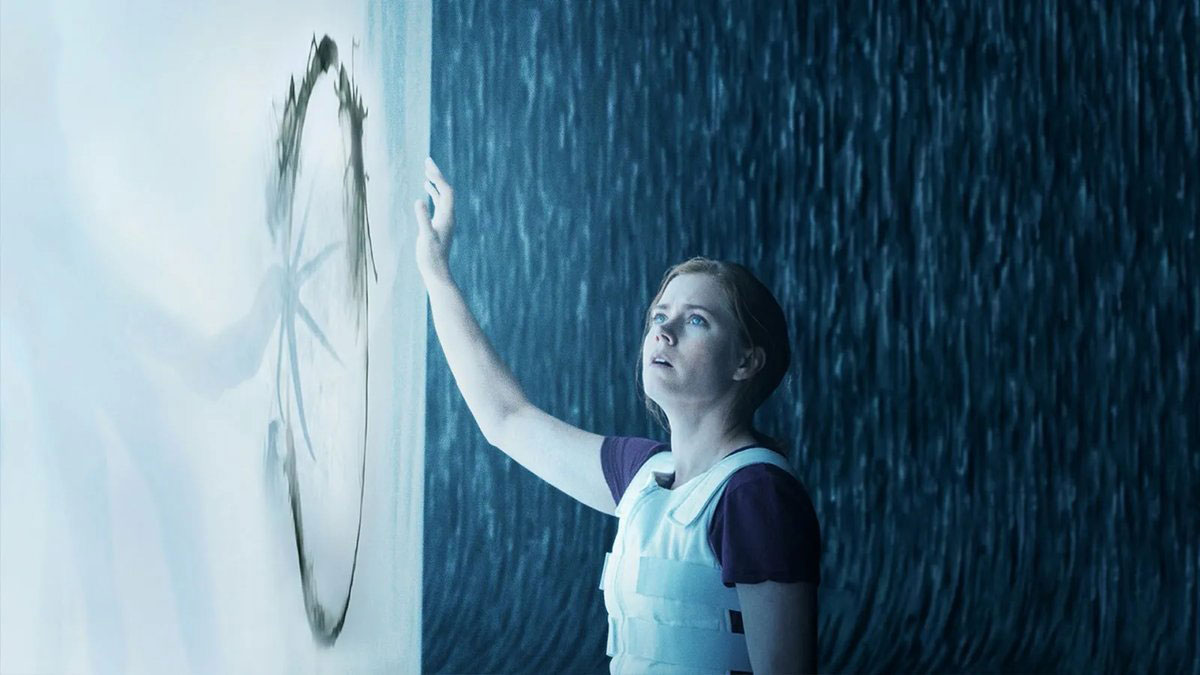 1h 56min
Genres: Drama, Mystery
Director: Denis Villeneuve
Writer: Eric Heisserer, Ted Chiang
Stars: Amy Adams, Jeremy Renner, Forest Whitaker
Country: United States, Canada
Summary: A linguist works with the military to communicate with alien lifeforms after twelve mysterious spacecraft appear around the world.
The last similar movie to Interstellar is Arrival, a thought-provoking science fiction film that explores communication, time, and the power of language.
When mysterious extraterrestrial spacecraft arrive on Earth, a linguist is tasked with deciphering their language to understand their intentions.
Like "Interstellar, " "Arrival" delves into complex themes while delivering an emotional and intellectually stimulating experience.
Summing up
Interstellar, one of the amazing movies of Christopher Nolan, has grabbed lots of attention throughout the history of the cinema.
Understandably, people look for movies like Interstellar to experience the same sense of amazement in the movie.
Because of that, in this article, we introduce 10 movies similar to Interstellar, allowing you to enjoy experiencing the same things.
Which one of these movies have you watched? Was it interesting?
Please tell us in the comment section.