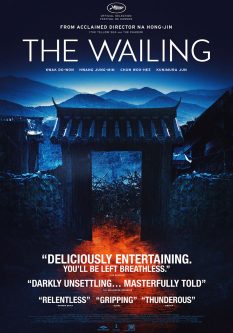 The Wailing Review
Among my three favorite movies of 2016 or even the last few years, "The Wailing" has everything to make it one of my top three. While my desires for a movie may be different from yours, I have a feeling we may agree on a lot. I can at least demonstrate my interest and importance for this film. The first thing to note is that The Wailing is one of the many excellent horror movies this year. However, it is not an ordinary horror film. The movie depicts exorcism and attempts at exorcism rather than horror.
A South Korean movie, not a typical exorcism horror movie. It's true, this first one is a game-changer. Among movie enthusiasts throughout the world, South Korean mainstream cinema has developed a very, very special place in recent years. Korean cinema offers everything you love about cinema but doesn't in American films. There are a lot of tensions and memorable characters here, from complex storylines to naked violence. Due to the unique characteristics of filmmaking and cultural and traditional characteristics of Korea, their films have a unique mood.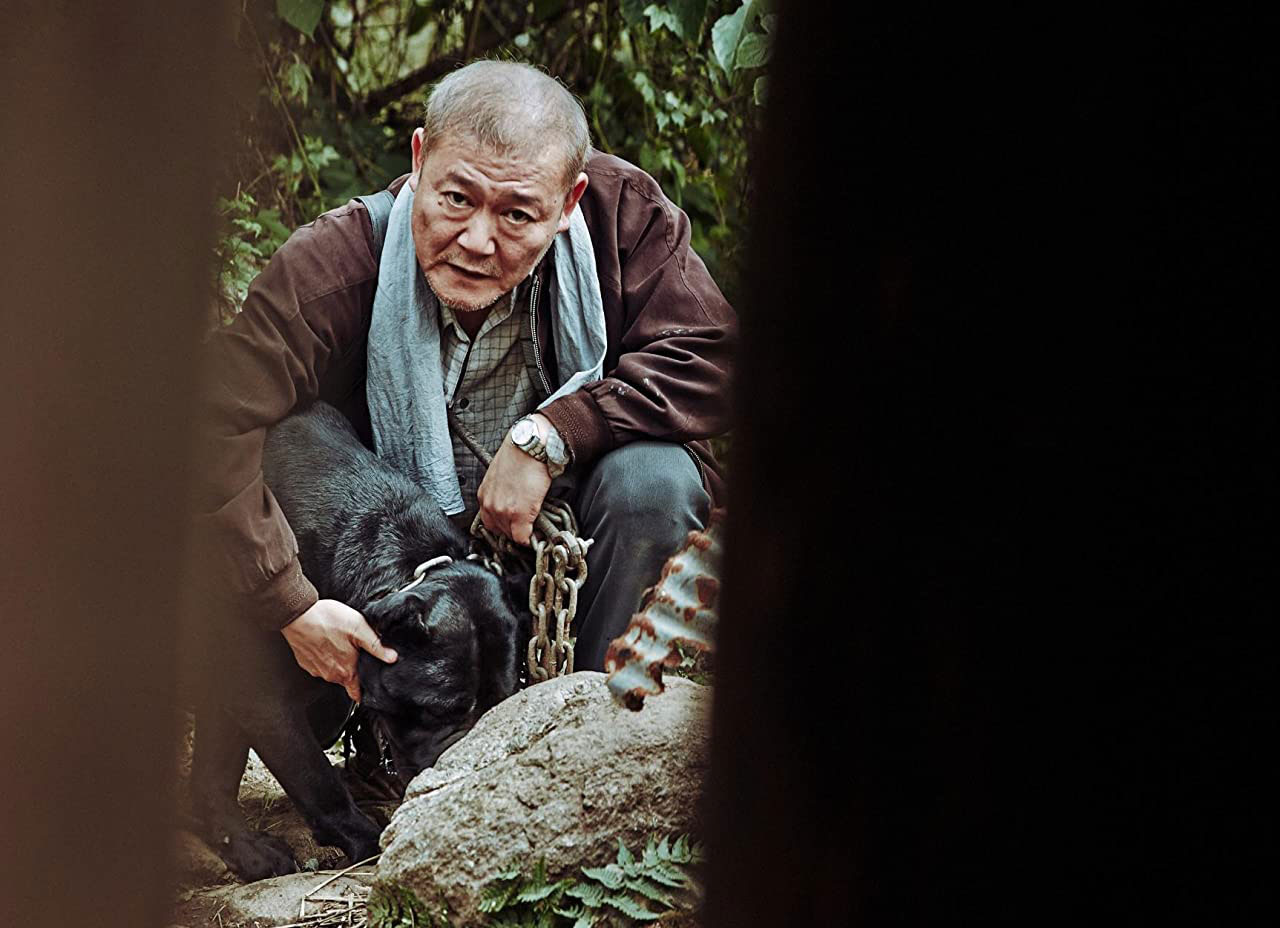 The movie "The Wailing" has been one of the most successful releases in South Korea in recent years, and it will surely add to the collection of the country's brilliant works. South Korean culture has been used in the best possible way to de-stereotype the subgenre of exorcism movies to make "The Wailing" unique among all the other horror movies this year. Cinema hasn't seen a traditional exorcism movie for a long time.
As a result, most of the movies in this genre nowadays are fantasy films like "The Conjuring", which, although they are entertaining, do not offer the bone-chilling horror of classics like "The Exorcist" and "The Omen". There are several reasons for this, including Hollywood's lack of interest in making movies without explosions and computer clutter, as well as the lack of new stories in the genre.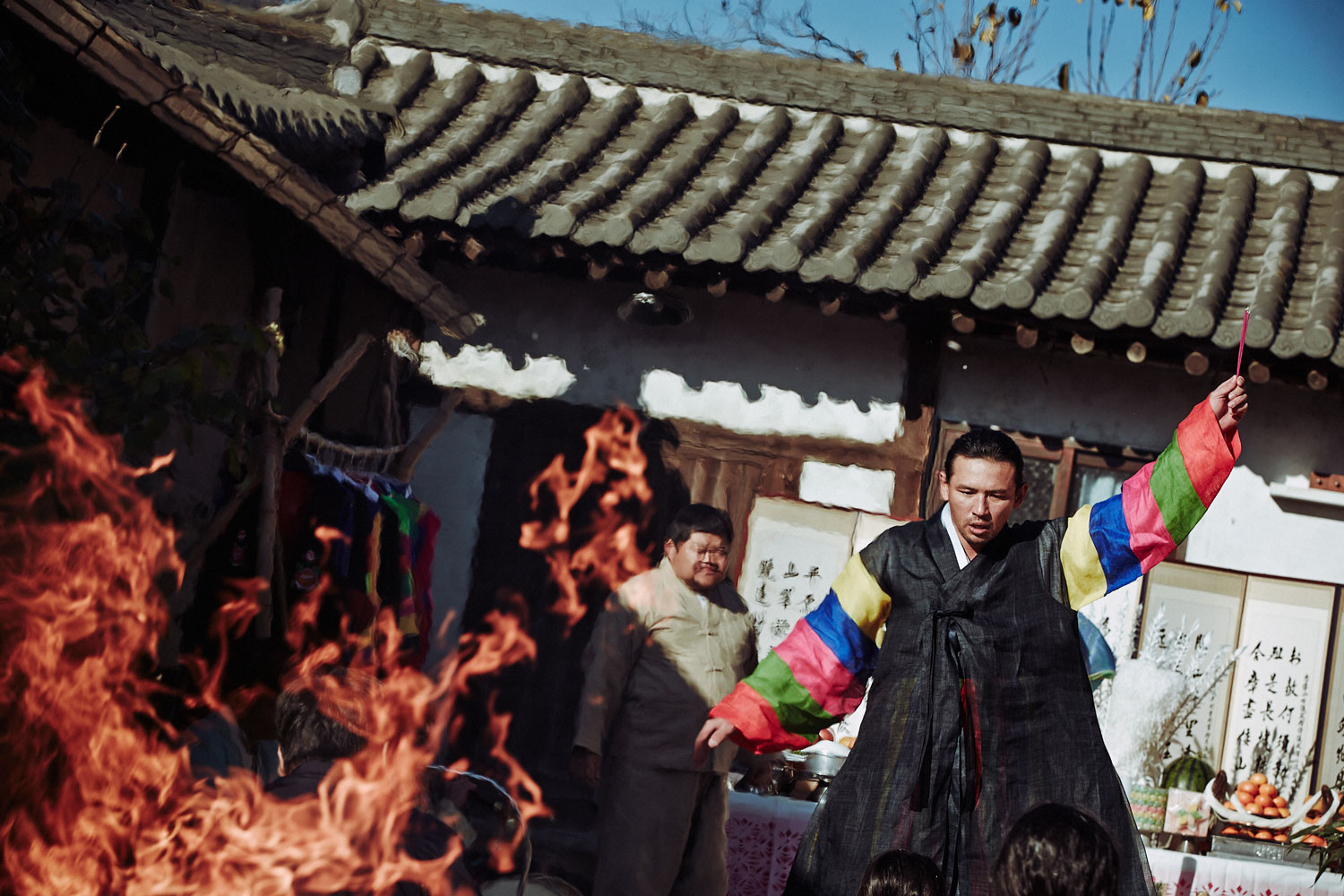 This year, "The Witch" proved exactly the opposite, and now "The Wailing" proves the opposite as well. Despite the fact that the story of a priest battling a demon who has taken over the body of a young girl is still repeated, there are various and more complex legends and stories that continue to remain untold. These untouched historical sources can be used to their full potential. Due to its exploration of the history of real witches from the 17th century, "The Witch" became a shocking film, and "The Wailing" became a unique film because it utilized local beliefs about guardian spirits and evil soldiers of the South Korean people. However, there is still more to enjoy about this movie.
There is a Korean New Wave masterpiece called "Memoirs of a Murder" that you should be familiar with. As a horror film, "The Wailing" doesn't start out that way. As the film begins, it has the mood of a tough detective film, reminiscent of "Memoirs of a Murder" with its timid and clumsy detectives, dumb mystery, and rainy rural setting. By combining criminal investigation with supernatural elements, this film remains realistic and patiently builds up to its crazy conclusion.
The film revolves around a local police officer named Jang Gu. The story begins with Jang Goo being called to a crime scene one day. We learn that the man brutally killed his wife with a knife after suffering blistered and inflamed skin and white, motionless eyes. The bloody serial murders in this village will not end here. It will become an epidemic. Each day, a new victim's dismembered body is discovered. As an ironic twist, all the killers are family members of the victims who, until yesterday, did not appear capable of such a heinous act, but now come to their senses and discover that their families have been killed by them.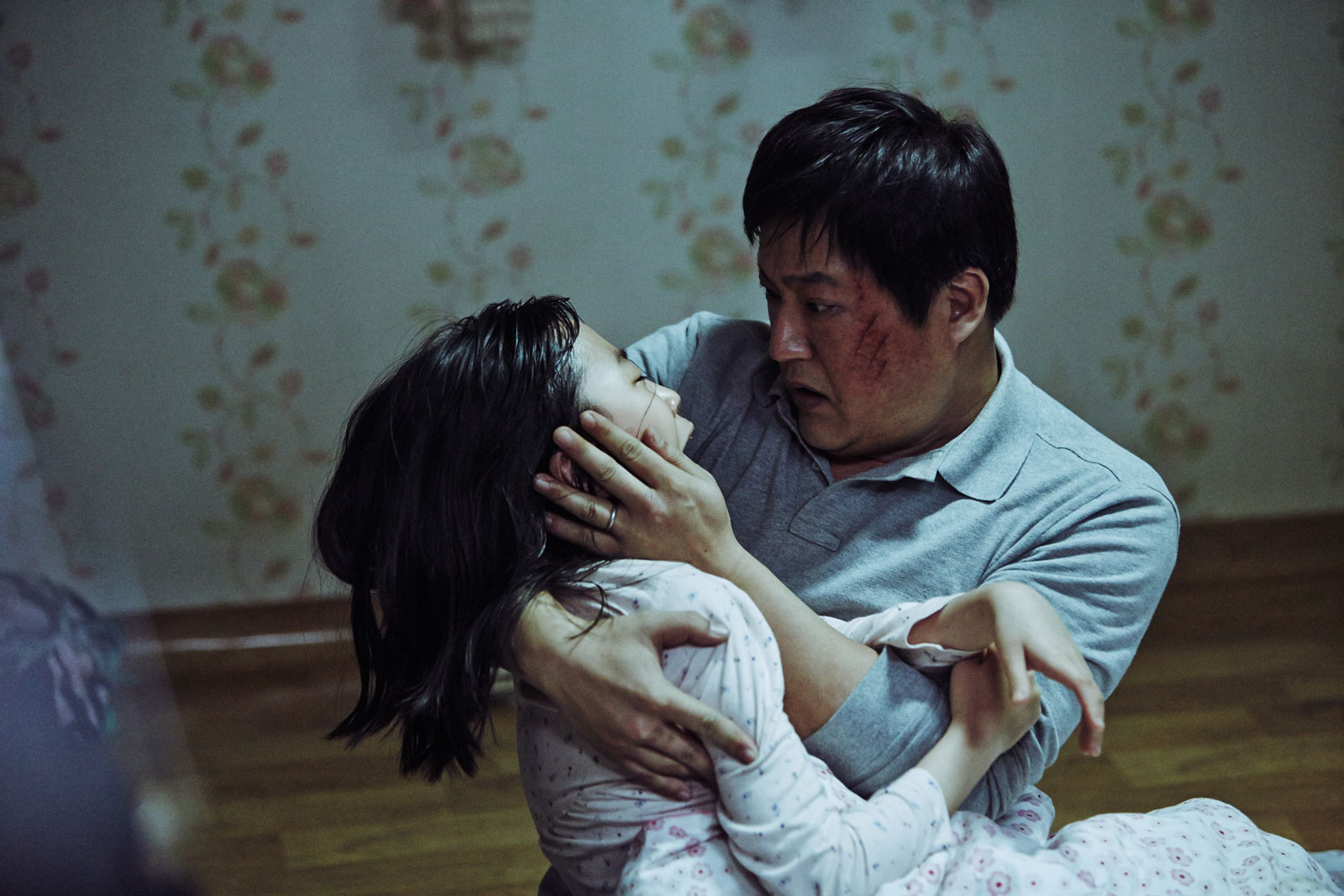 Jang Gu and his colleagues initially thought the killers ate poisonous mushrooms, but they soon discovered superstitions and evil spirits. An elderly Japanese stranger lives alone on the top of a hill and is Jang Goo's first victim. Apparently, this Japanese stranger has his hand in a bowl with the devil and makes sacrifices for his master by casting a spell on people. Jang Gu decides to investigate the rumors because he has no idea what's going on and his daughter is joining one of the captors. This Japanese man could either have been angered by the people of the village simply because he is a stranger, or that the foot of the evil person was opened and ghosts were going back and forth between them.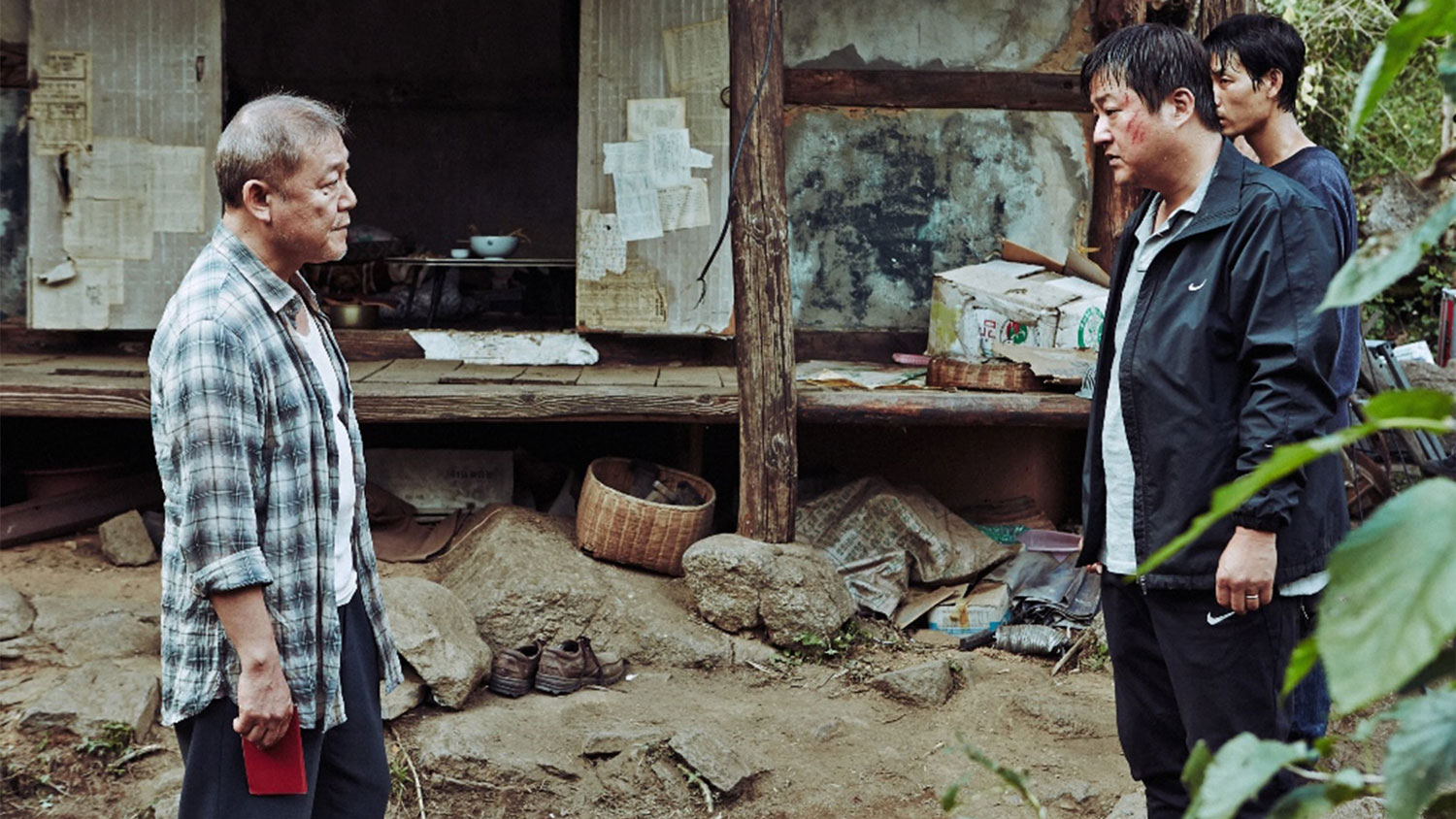 In spite of the film's length, you never feel bored, since the forward rhythm and the twists and turns of the story keep you engaged as they pass. The film's mystery is complicated by the fact that Na Hong Jin, the director, and writer, isn't interested in dragging out the story. Instead, he puts an exciting and interesting event in almost 99% of the film's scenes, which complicates the plot. In addition to its spooky atmosphere, the film has another admirable aspect: its ever-increasing intensity.
The movie ends with a shot in most of the scenes. Depending on the situation, this can be the discovery of a dirty and muddy woman's head behind the glass door of the police station or the sound of two cats fighting at home. It's only after more than an hour of the movie that you realize the author has spread the table of his big story with such skill that you didn't even realize the main story hadn't even begun yet, even though it has already been more than an hour since the movie started.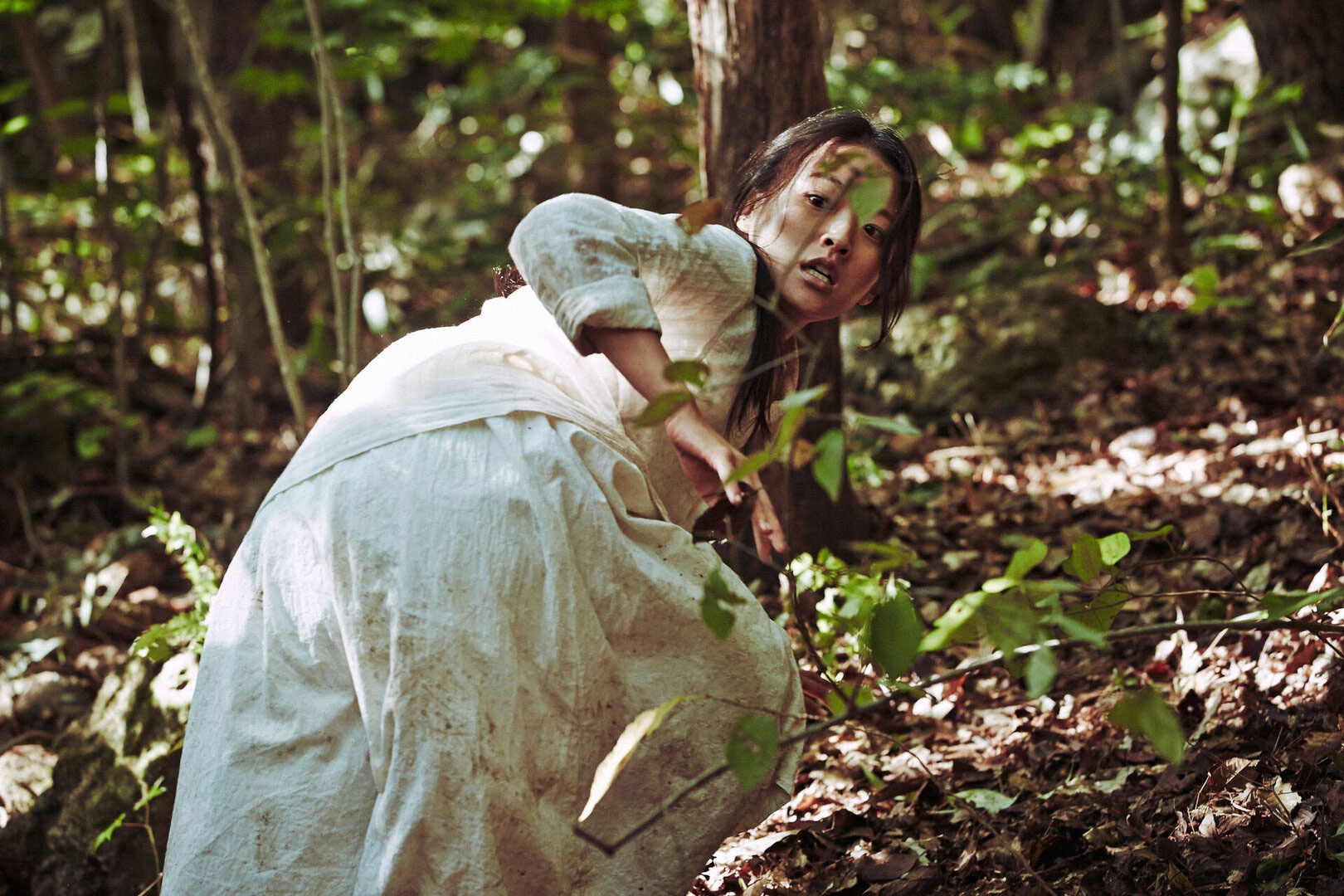 Korean cinema has a strong tradition of portraying ordinary heroes as human beings, and this film is no exception. The detective group "Memories of a Murder" is reminiscent of Jang Goo and his colleagues. Jang Goo and his friends are not stereotypical detectives like in most western movies, where they seem to have joined the police academy out of unemployment and never thought they would face a psychotic killer one day. Instead, they are just ordinary police officers who become embroiled in an impossible situation. "The Wailing" continues the tradition of Korean movies using comedy to depict the characters as a group of ordinary individuals. Consider the funny scene in which Jang Goo and his colleague are scared when they see a woman in the police station. Or, consider the way he sits next to the crime scene and plays with his cell phone.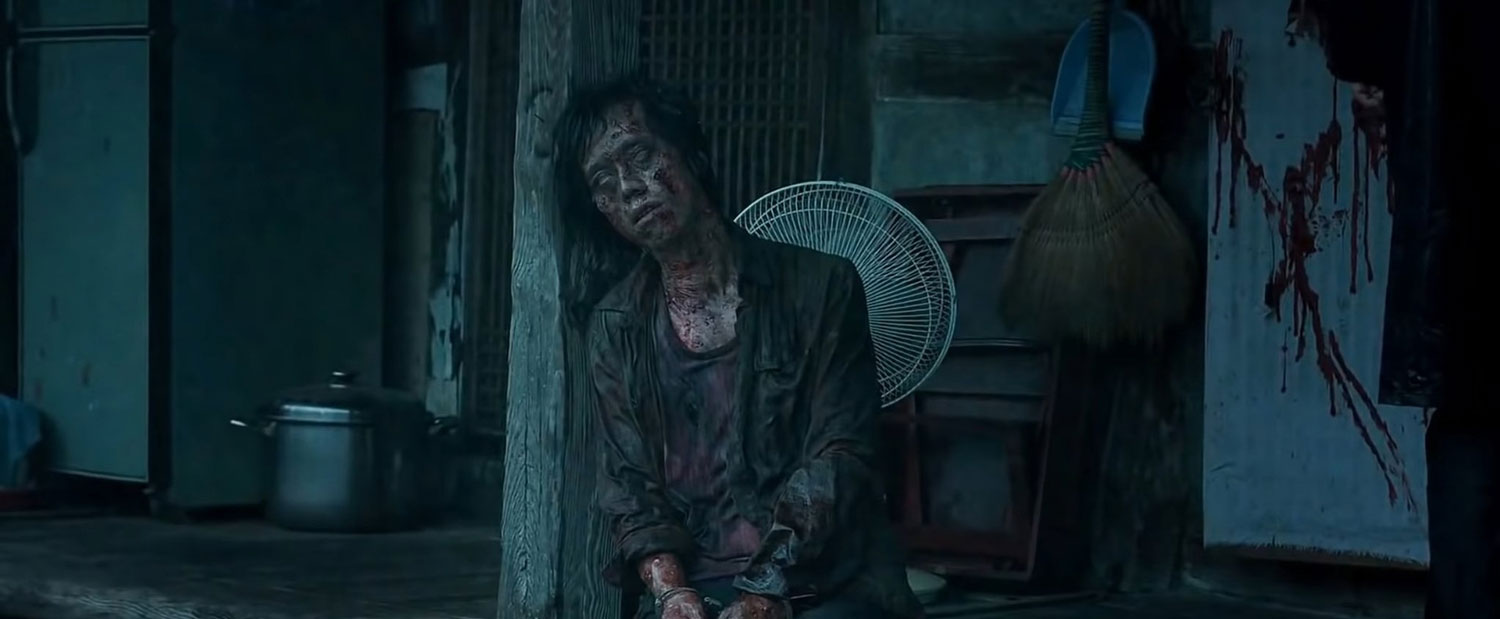 Seeing Jang Goo as an everyday person makes us believe he is one of us. In contrast to a detective with a long coat who knows all the horrors and murderers of the world like the back of his hand, he is not a detective with a long coat. The first time he is summoned to a crime scene, he is tempted by his mother-in-law's offer of an elaborate breakfast.
Unlike the normal movie hero, he is terrified of this situation and wants to avoid it. Only by force does he enter into the story, and he does not know what to do to rescue the one he loves, or who to trust. The indifferent Jang Gu becomes a man filled with fear and suspicion as he progresses through life. Creating a scary atmosphere doesn't always require creating weird monsters. There is nothing scarier than putting our heroes in a situation where they have no way out and no way back.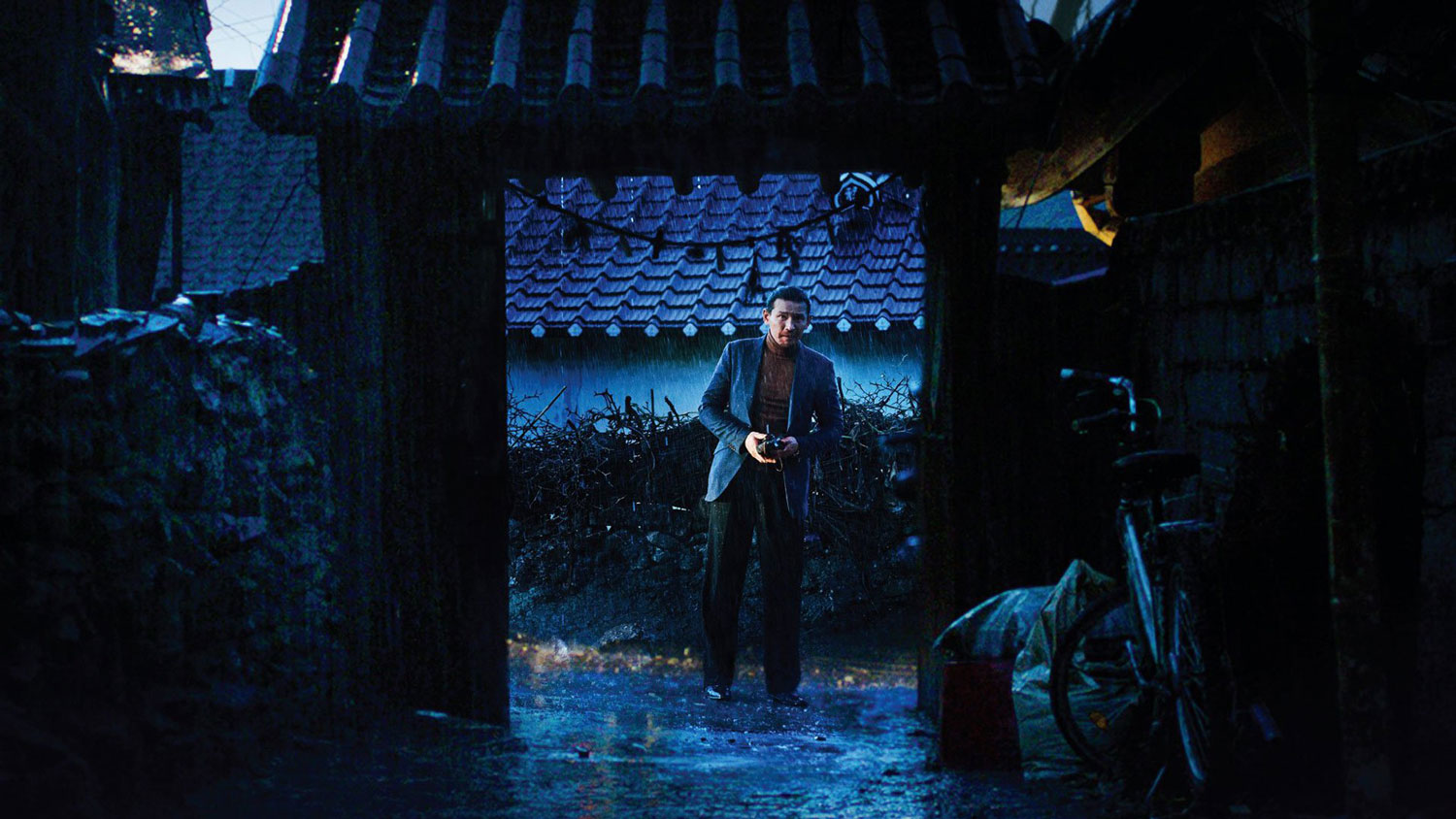 This is exactly what makes The Wailing one of the best horror films to come out in recent memory. Throughout cinema history, the greatest horror films have explored the most realistic and tangible fears of humans. Among them is Nicolas Winding Refn's latest film, "The Neon Demon". This film explores the fear of finding ourselves in a world that is so overwhelming that there is no way out.
The movie "The Wailing" also explores a fear that we have all likely dealt with at some point in our lives. One day, we will be faced with the fear of losing our loved one's health. Taking care of the ones we love is something we all strive to do. It's our responsibility to calm them down and make them feel better as long as they're sick. To stay with them until they are healed. Make them feel less lonely by talking to them. There is always the possibility that someone we love may be affected by something incomprehensible that is beyond our comprehension. There are times when it seems neither our prayers nor our money makes a difference.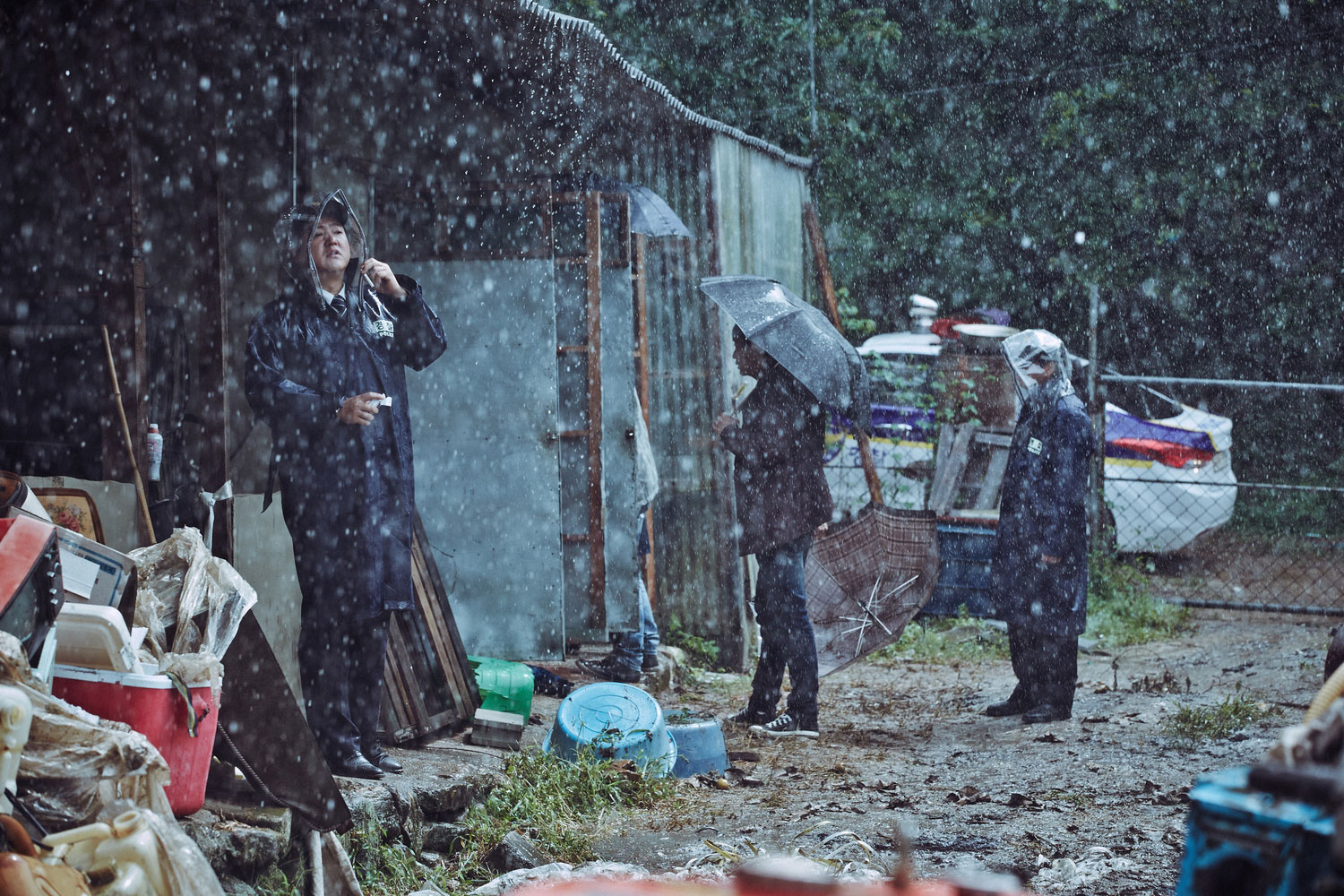 There are times when our runs lead nowhere. There are more complex forces at work in this world than we can even comprehend. Due to fear, love, or haste, we often make bad decisions when something bad happens. There are times when we find ourselves at a crossroads, unsure of which way to go. In a complex world, it is difficult to distinguish good from bad due to the whirlwind of complexity. Our minds have been able to find answers to every unfortunate event up until yesterday, and then the next day we suddenly come to our senses and do not know what to do.
The human mind likes to believe that it is in control. It's easy to feel in control when we have a big map, an advanced GPS, and a bright flashlight to guide us through the dark and winding road, but sooner or later, we all realize that this is just an illusion. Although we have evolved over time, we are still small beings in an infinite universe. A universe whose mechanisms have not yet been discovered and which may confront us at any time. Coming face-to-face with something you have been avoiding can be terrifying. Taking away the enjoyment of our daily routine.
Rather than dealing with elves and monsters, "The Wailing" deals with an undeniable truth that cannot be avoided. A similar situation arises for Jang Goo. He is faced with a situation where he does not know what decision to make or whether to believe what he sees because his daughter is getting closer to death every day. Could the Japanese man be behind all these events? Is he a devil? Could that local wizard be a friend or foe? Several people have reported encounters with what they believe to be a death-eating creature.
What is it? Has the death of these people been caused by unknown drugs? An exact answer is never given. It doesn't matter. In the film, the mystery is not at all about who is responsible for these events. This movie illustrates how we attribute our fears and worries to something we do not understand. It doesn't matter what the truth is. What we believe depends on what we like.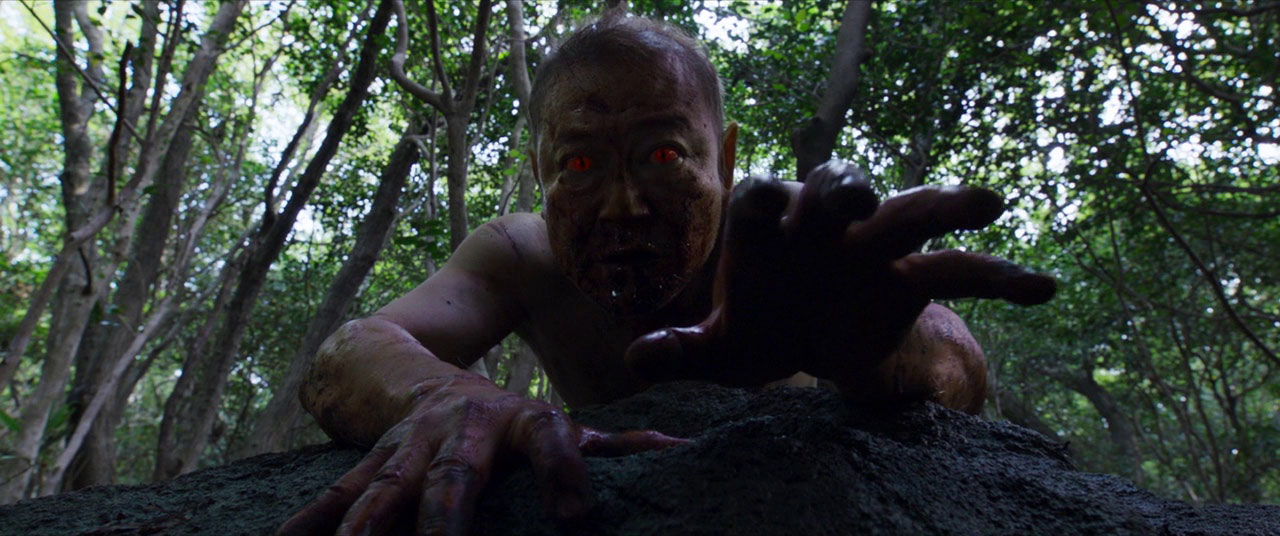 Several deadly infectious diseases could explain the murders, and the cause may not be supernatural. Thus, the film defeats superstitions by putting logical reasoning in front of them and allowing rural people to make their own decisions. So instead of blaming the devil for turning people into flesh-eating zombies, they blame the first stranger they find (a Japanese man) and relax. It is obvious that everything in the last 45 minutes ties together in such a way that solving the mystery of the film and reaching the final answer is very difficult.
Like most Western films these days, the fear of this movie is not derived from action and fight scenes, but rather from a single question: what would you do if you were in Jang Goo's position? Our hearts go out to his dizziness, fatigue, heartbreak, and panic in rescuing his child, and we wouldn't mind being in his shoes.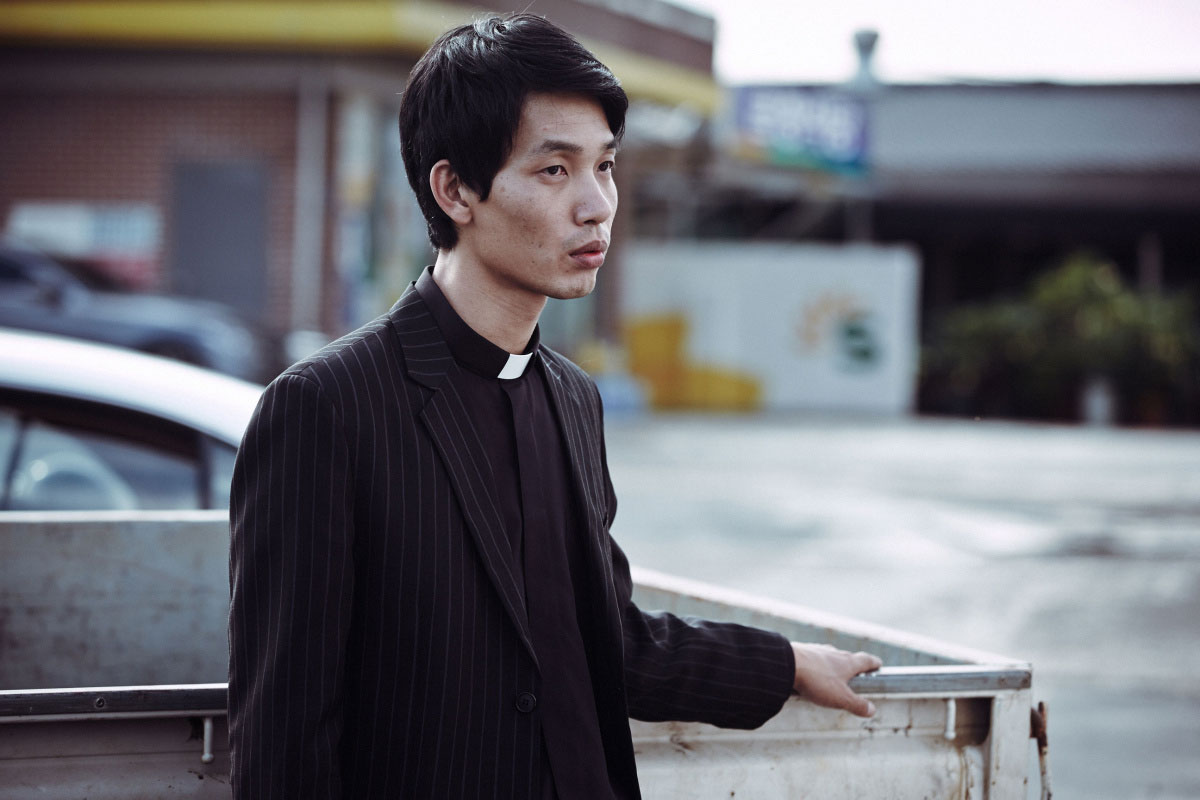 An additional aspect of "The Wailing" that makes it admirable is the way in which the tense, so-called action scenes are designed. In two consecutive sequences in The Wailing, the director proves that thrilling cinematic scenes don't require explosive chases or flashy battles. The scene where Jang Gu hires a local witch doctor to exorcise his daughter is one of the most beautiful and suffocating in the film. We were blown away by the detail and accuracy of the traditional exorcism scene of this witch, not only by the excessively loud sound of the ceremony but also by our doubts about the witch's purpose and our inability to predict the outcome of the work.
The other is where Jang Goo and his friends encounter a lone zombie. Watch this sequence only if you think zombies are no longer scary creatures. Seeing how the characters react to a human that grinds its teeth but does not get killed leads to some tense moments that will make you scream. In "The Wailing," there are shots that convey the feeling that you cannot escape the onslaught of death. Despite this, the film saves its most memorable images for last. Despite the fact that the main antagonist of the film seems nothing out of the ordinary in design, the film's events nab us in the place, and this time we are able to welcome the film's end without hesitation.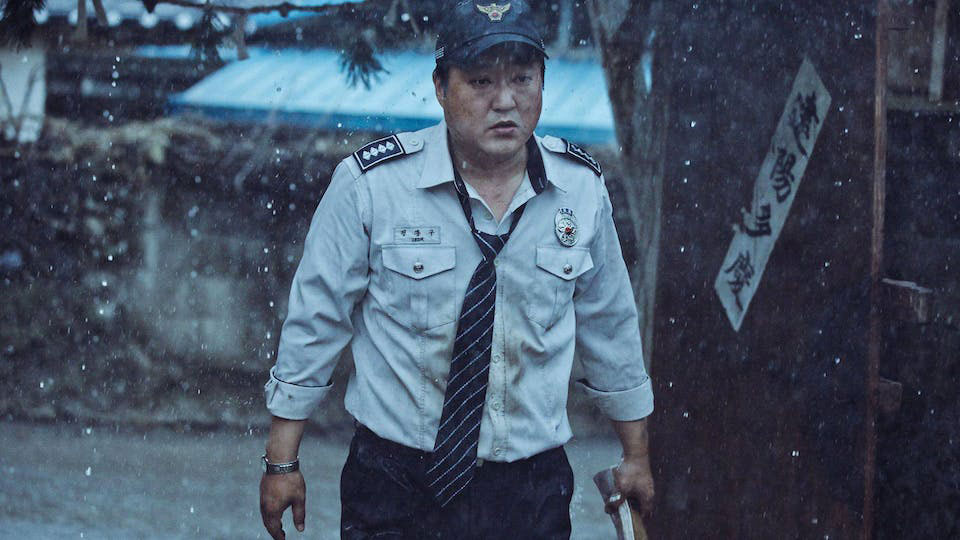 In spite of its long runtime and it's not-so-intelligible narrative, "The Wailing" is not boring or confusing, and fans of dark and dark detective stories should not miss it in any way. In "The Wailing", you will be shaken to your core and taken by shock and awe. As soon as the film ends, the audience is forced to consider its central concepts and mysteries for the first time. There is not much Korean cinema to be found in American cinemas these days, and this is one of those films that makes you raise your hands in the air and plead with God: Please don't take Korean cinema away from us!
---
The Wailing ending explained:
Actually, the way the movie starts and ends is the same. Only one member of the family is still alive; everyone else was killed horribly. The murderer always has a severe skin rash and a catatonic appearance. This cycle is finished by Hyo-Jin as Jung-Goo recalls his daughter's good times.
Is The Wailing disturbing?
The Wailing is a relentless phantasmagoria of disturbing, violent imagery, exorcisms, zombified humans, arcane rituals, and even folk horror.
Is The Wailing a good movie?
The movie has a very strong atmosphere from the start. It spends some time showing us the idyllic landscapes, forests, and hills surrounding the village (the name of the village is the same word as "to wail" in Korean). The acting is also top-notch, especially Jun Kunimura and the young girl stand out for me.
Who is the demon in The Wailing?
Il-gwang arrives at Jong-goo's residence by car and encounters Moo-myeong there, where he throws up blood. He flees the town in terror after his ceremony is unsuccessful, but a swarm of winged insects stops him. In a phone call to Jong-goo, he informs him that Moo-myeong is the true demon and the stranger was actually a shaman out to get her.