In this post, we are gonna introduce you to some top movies about music with trailers, summaries, and casts so you can choose to watch them. If you know of any other movie about music, tell us in the comment section.
8 Mile (2002)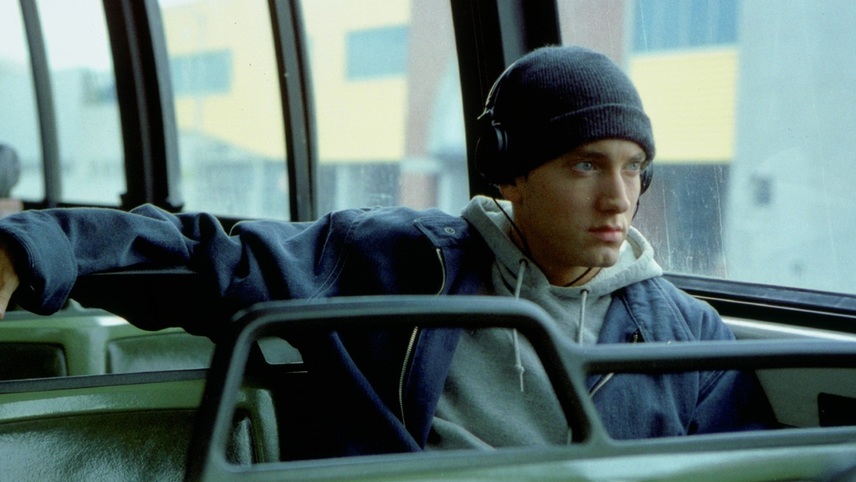 American drama "8 Mile," which was released in 2002, was written by Scott Silver and directed by Curtis Hanson. Along with Mekhi Phifer, Brittany Murphy, Michael Shannon, Anthony Mackie, and Kim Basinger, Eminem makes his acting debut. The movie, which includes autobiographical parts from Eminem's life, follows white rapper Jimmy Smith Jr. nicknamed B-Rabbit (Eminem) as he attempts to break into the African-American-dominated hip-hop industry. The name of the song is a reference to 8 Mile Road, which connects the primarily white suburban areas to the north of Eminem's native home in Detroit, a city with a substantial African American population.
Last Days (2005)
Gus Van Sant directed, produced, and wrote the drama movie "Last Days" in 2005. It is a dramatized narrative of a musician's final days that is based somewhat on Kurt Cobain. It was produced by HBO and opened in theaters in the United States on July 22, 2005. Michael Pitt plays the Cobain-inspired character Blake in the movie. The movie also stars Lukas Haas, Asia Argento, Scott Patrick Green, and Thadeus A. Thomas. The first movie to be released by Picturehouse, a joint venture between Time Warner's New Line Cinema and HBO Films divisions, is this one. Picturehouse will release independent, foreign, foreign language, and art house movies. Critics gave the movie a variety of ratings.
The Sound of Music (1965)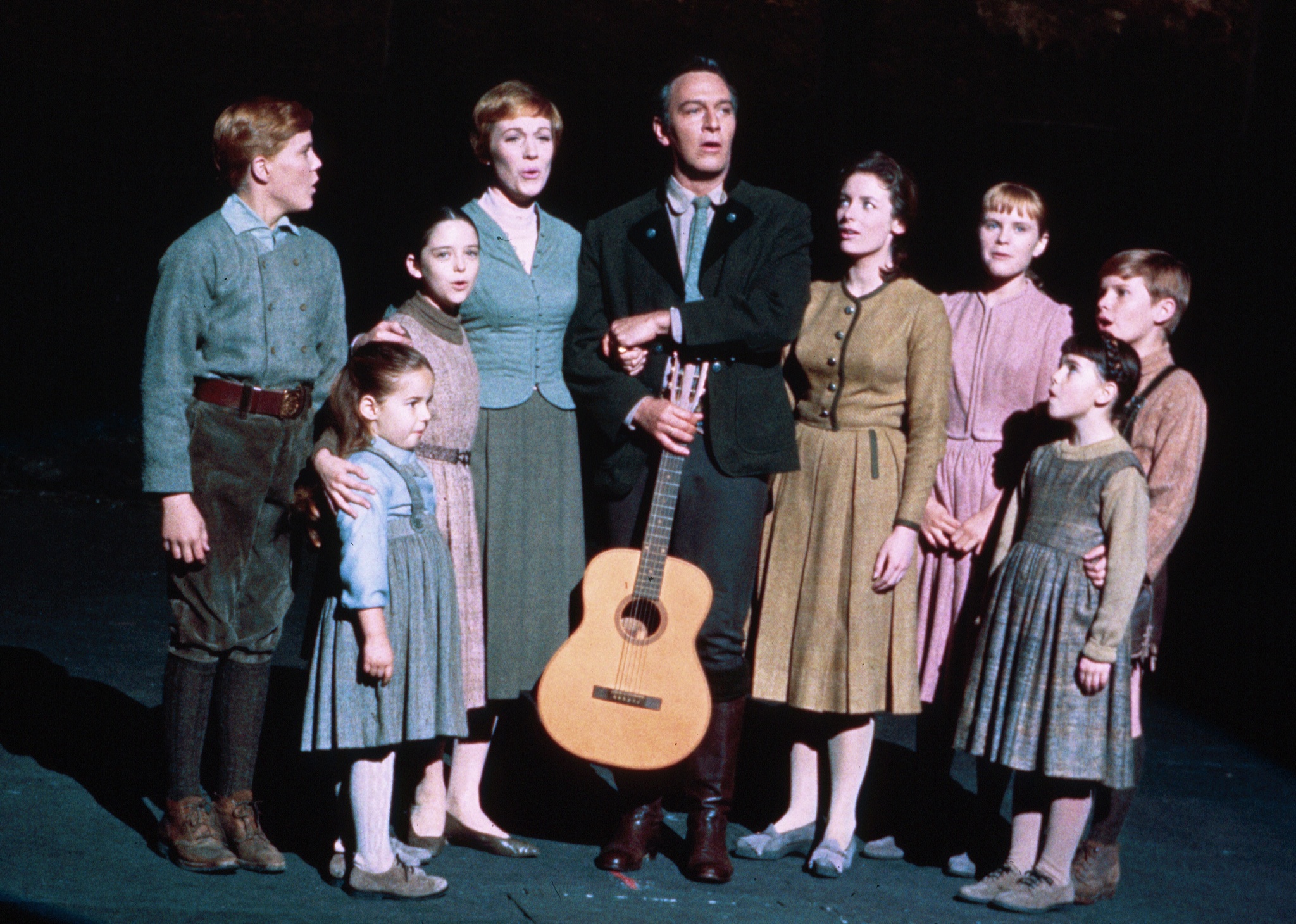 Robert Wise produced and directed the 1965 American musical drama movie "The Sound of Music," which starred Julie Andrews, Christopher Plummer, Richard Haydn, Peggy Wood, Charmian Carr, and Eleanor Parker. The 1959 stage musical of the same name, with music by Richard Rodgers and lyrics by Oscar Hammerstein II, served as the inspiration for the movie.
The stage musical's book by Lindsay and Crouse served as the inspiration for Ernest Lehman's script for the movie. The film is about a young Austrian postulant in Salzburg, Austria, in 1938 who is sent to the home of a retired naval officer and widower to be governess to his seven children. It is based on Maria von Trapp's 1949 biography The Story of the Trapp Family Singers. She marries the officer after bringing love and music into the family's lives, and together with the kids, they manage to survive the Nazis taking their homeland.
The Legend of 1900 (1998)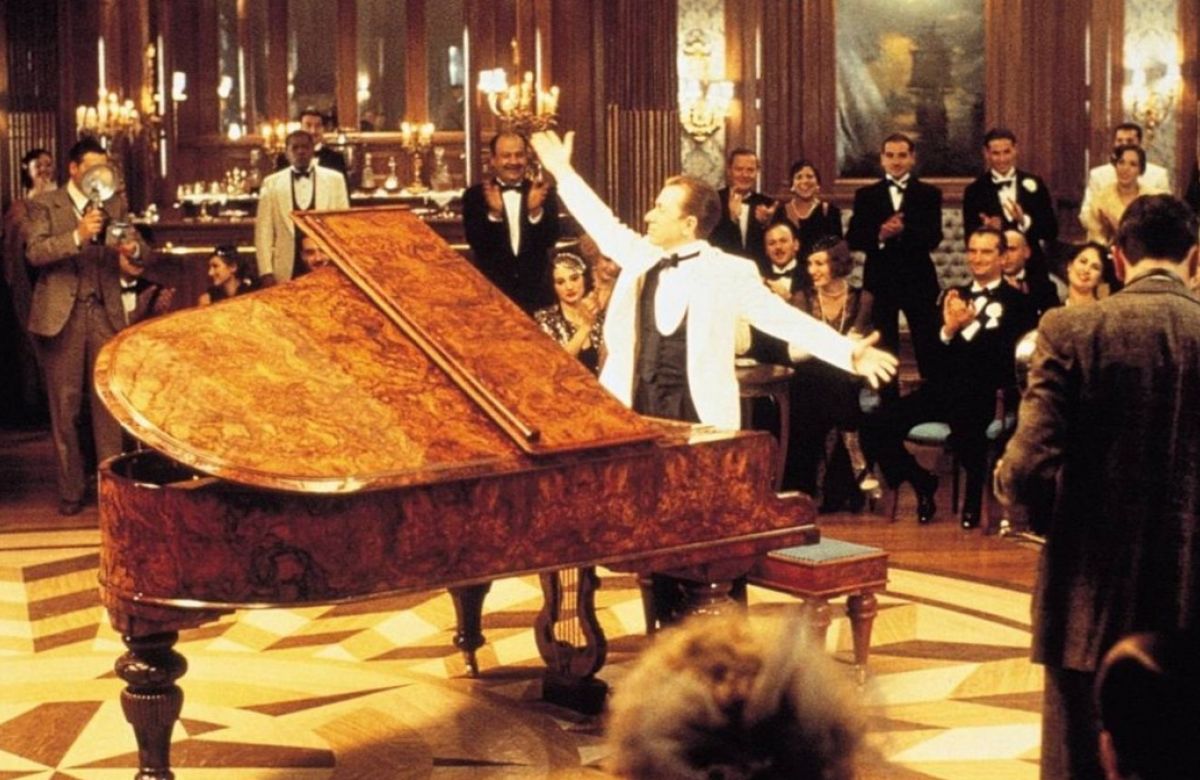 Tim Roth, Pruitt Taylor Vince, and Mélanie Thierry star in Giuseppe Tornatore's 1998 drama "The Legend of 1900" (Italian: La leggenda del pianista sull'oceano, "The Legend of the Pianist on the Ocean"). The movie marked Tornatore's debut in the language. The monologue Novecento by Alessandro Baricco served as the basis for the movie. The movie received numerous nominations for various prizes across the world, including several for its music.
Bandslam (2009)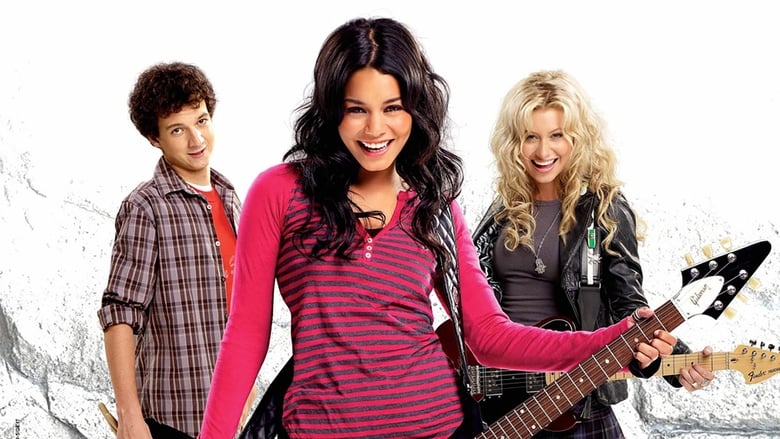 American musical romantic comedy drama "Bandslam" was released in 2009 and was directed by Todd Graff, who also co-wrote the screenplay with Josh A. Cagan. Aly Michalka, Vanessa Hudgens, Gaelan Connell, Lisa Kudrow, Scott Porter, Ryan Donowho, and Tim Jo are among the cast members of the movie. Will and Charlotte are the central characters of the novel; they connect unexpectedly over their love of music. The pals put together a band of misfits who share their interests and compete in a battle of the bands event dubbed "Bandslam" as a rock band.
The Jazz Singer (1927)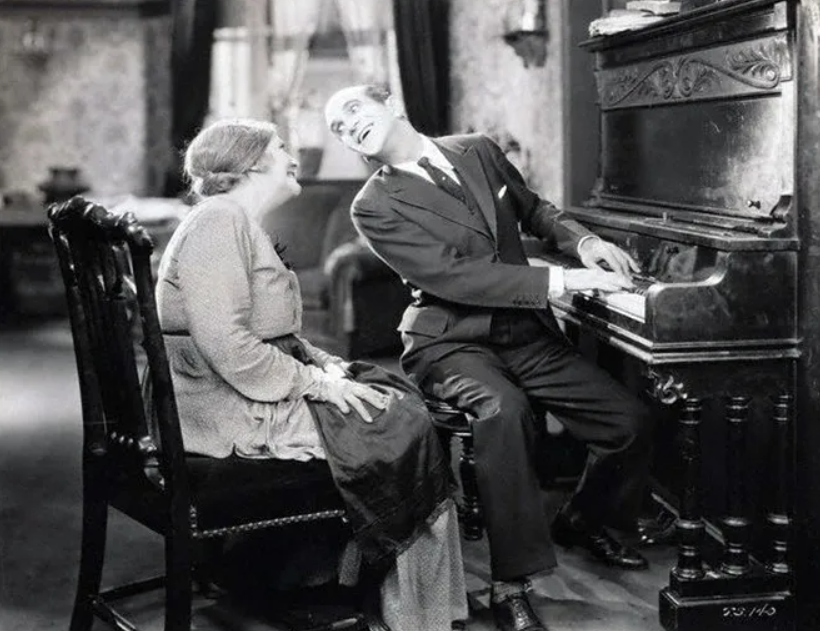 Alan Crosland directed the 1927 American musical drama movie "The Jazz Singer." It is the first full-length motion picture with synchronized singing and speaking, as well as a recorded music score (in several isolated sequences). With its premiere, the silent film era was effectively over and sound films began to dominate the box office. Six songs sung by Al Jolson are included in this Warner Bros. production, which was made using the Vitaphone sound-on-disc technique. The narrative of his short tale "The Day of Atonement" was adapted for Samson Raphaelson's 1925 drama of the same name.
Crazy Heart (2009)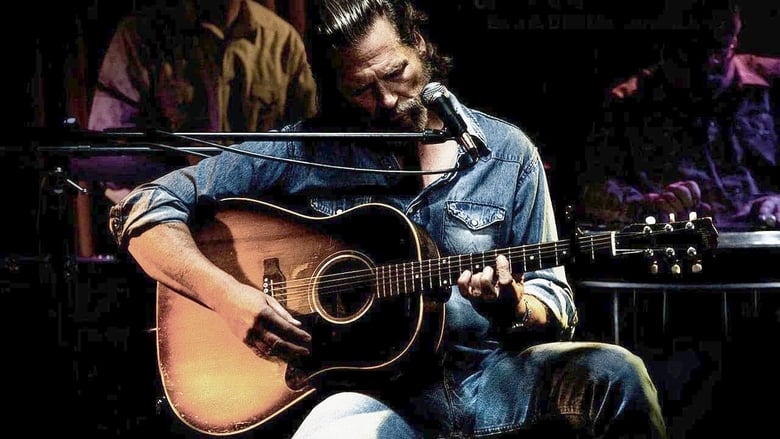 In his first attempt at directing, Scott Cooper created the 2009 American drama movie "Crazy Heart." The movie revolves around a struggling country music singer-songwriter (Jeff Bridges) who tries to change his life after starting a relationship with a young journalist. It is based on Thomas Cobb's 1987 novel of the same name (Maggie Gyllenhaal). Robert Duvall, Colin Farrell, and young actor Jack Nation all had supporting parts. In the movie, Bridges, Farrell, and Duvall all sing.
Rock of Ages (2012)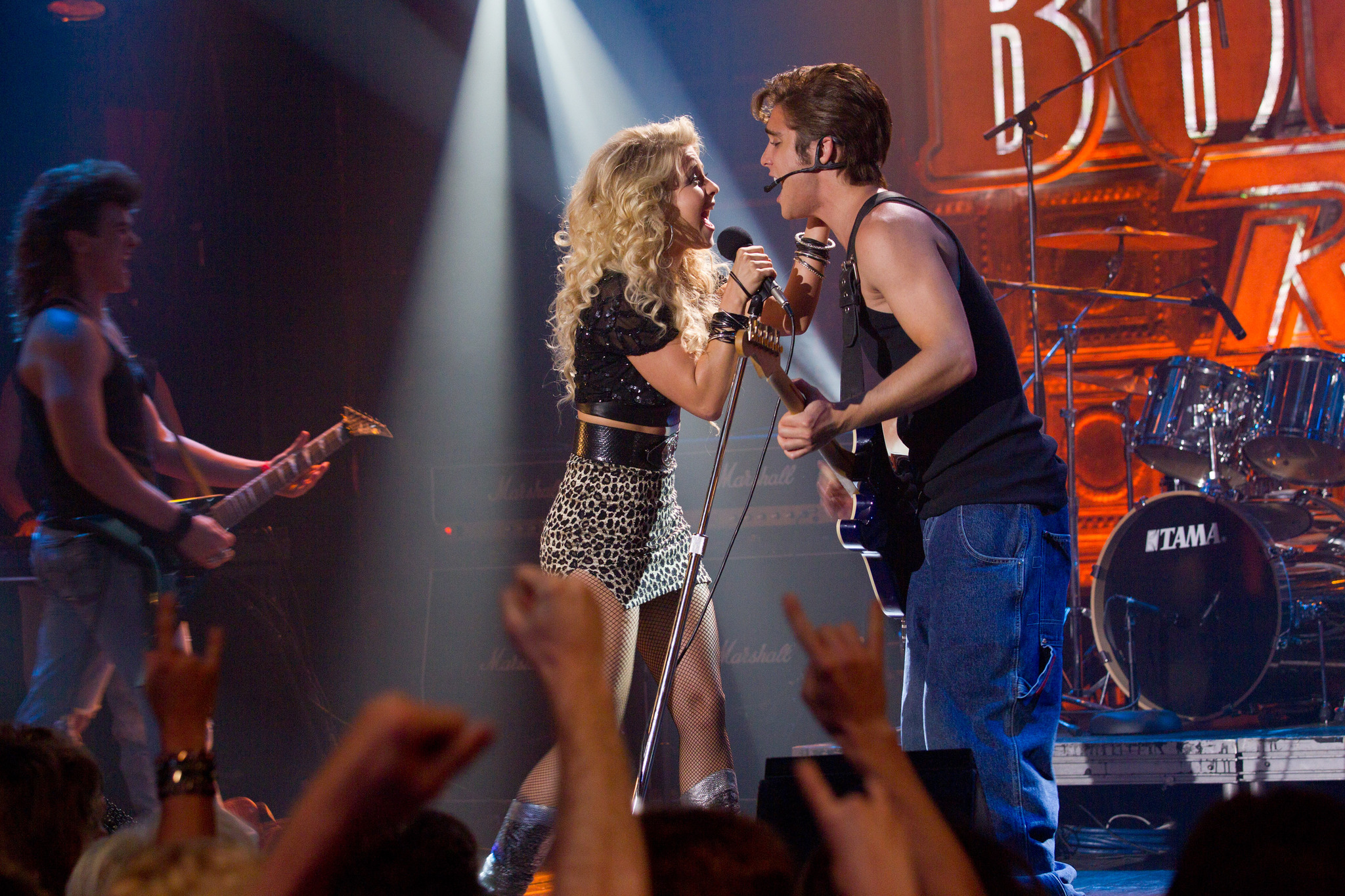 Rock of Ages is a 2012 American jukebox musical comedy film directed by Adam Shankman and based on the rock jukebox Broadway musical Rock of Ages by Chris D'Arienzo. Starring Julianne Hough and Diego Boneta in his film debut leading an ensemble cast that includes Russell Brand, Alec Baldwin, Paul Giamatti, Catherine Zeta-Jones, Malin Åkerman, Mary J. Blige, Bryan Cranston and Tom Cruise, the film features the music of many 1980s rock and Glam Metal artists including Def Leppard, Journey, Scorpions, Poison, Foreigner, Guns N' Roses, Pat Benatar, Joan Jett, Bon Jovi, Twisted Sister, Whitesnake, REO Speedwagon, and others.
Chelsea Walls (2001)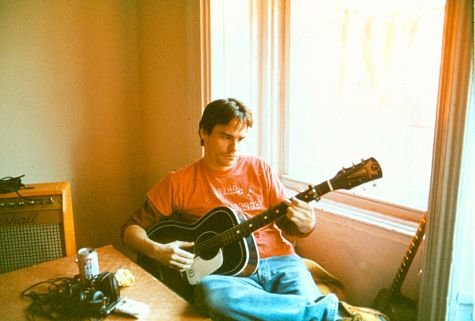 Ethan Hawke and Lions Gate Entertainment produced the independent film "Chelsea Walls" in 2001. It is based on Nicole Burdette's play Chelsea Walls from 1990. Along with Uma Thurman, Rosario Dawson, Vincent D'Onofrio, Natasha Richardson, and Robert Sean Leonard, it also features Kris Kristofferson, Uma Thurman, and Wilco's Jeff Tweedy for the original score. The historical Chelsea Hotel in New York City serves as the setting for the tale.
Sweet and Lowdown (1999)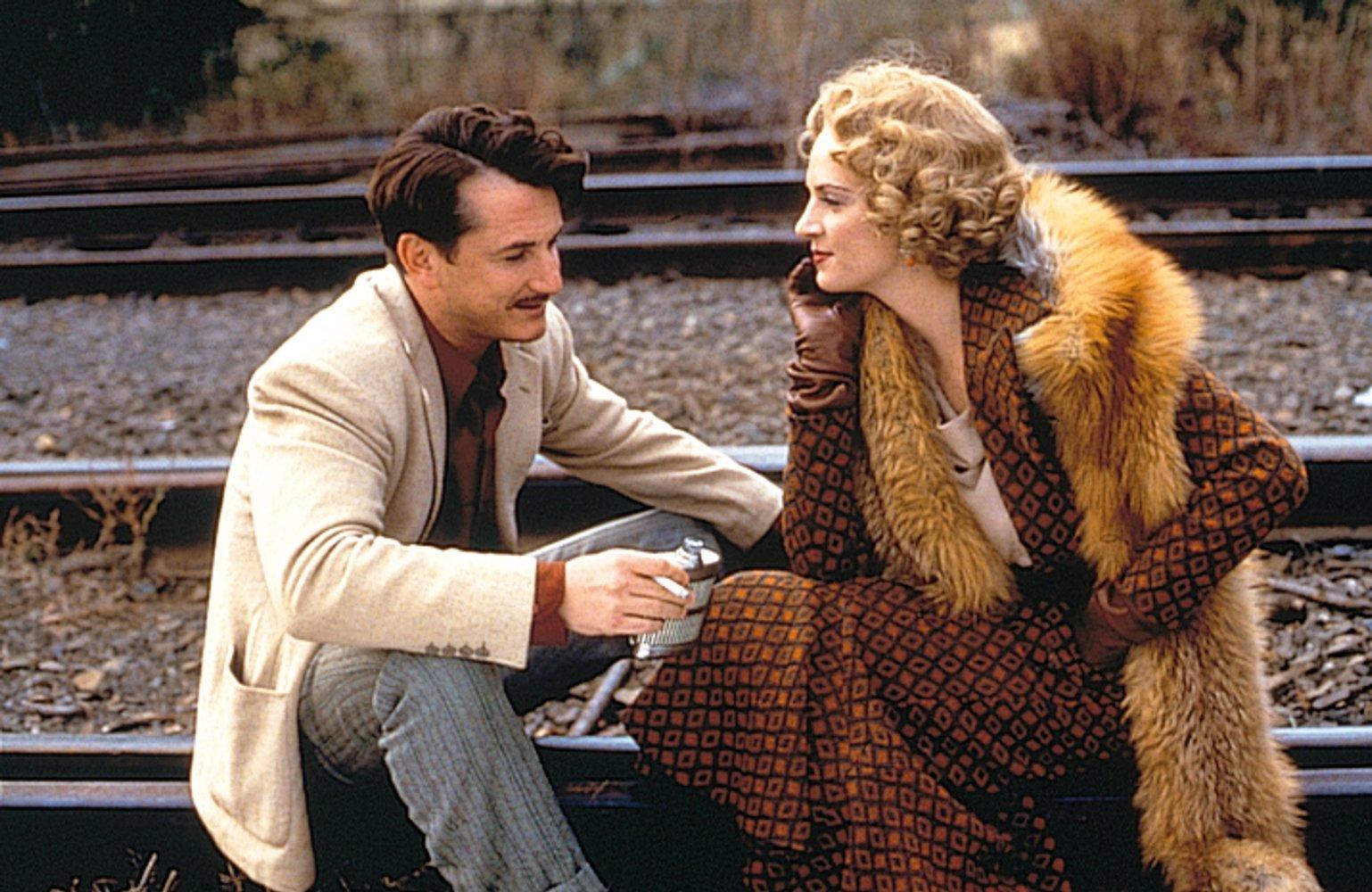 The 1999 American comedy-drama mockumentary film "Sweet and Lowdown" was written and directed by Woody Allen. The fictional story, set in the 1930s, of self-assured jazz guitarist Emmet Ray (played by Sean Penn), who falls in love with a mute woman, is loosely based on Federico Fellini's film La Strada (Samantha Morton). Anthony LaPaglia and Uma Thurman are also featured in the movie. The movie is occasionally interrupted by interviews with reviewers and biographers like Allen, Nat Hentoff, Daniel Okrent, and Douglas McGrath who discuss the plot as if the characters were actual people, similar to numerous of Allen's other movies (such as Zelig).
La Vie en rose (2007)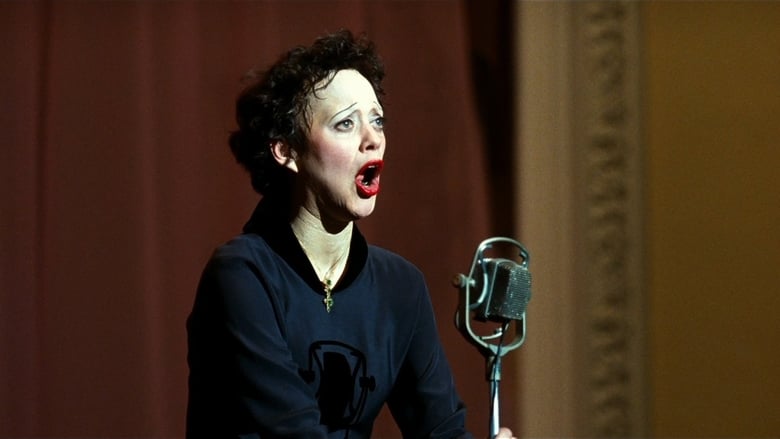 A 2007 biographical musical film titled "La Vie en Rose" (literally, "Life in Pink," French pronunciation: [la vi oz]; English: "La Môme") is about the life of French singer Édith Piaf. Olivier Dahan co-wrote and directed the movie, which features Marion Cotillard as Edith Piaf. From Piaf's hallmark song came the title "La Vie en Rose" in the UK and the US. The movie was co-produced internationally by France, the Czech Republic, and the United Kingdom.
Saraband (2003)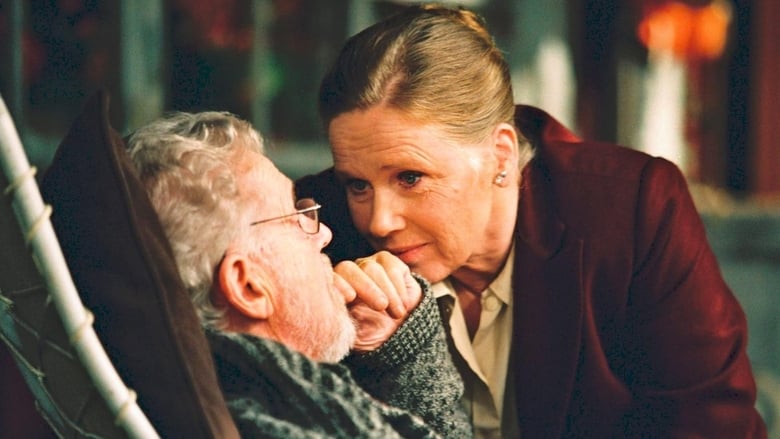 Ingmar Bergman's final film, the 2003 Swedish drama "Saraband," was also his last film to be directed. Although a lengthier cut was developed for theatrical release outside of Sweden, it was produced for Swedish television. In July 2005, it received an English-subtitled theatrical release in the United States. While theatrical editions last just under two hours, the Swedish television version is only 107 minutes long.
Three Colours: Blue (1993)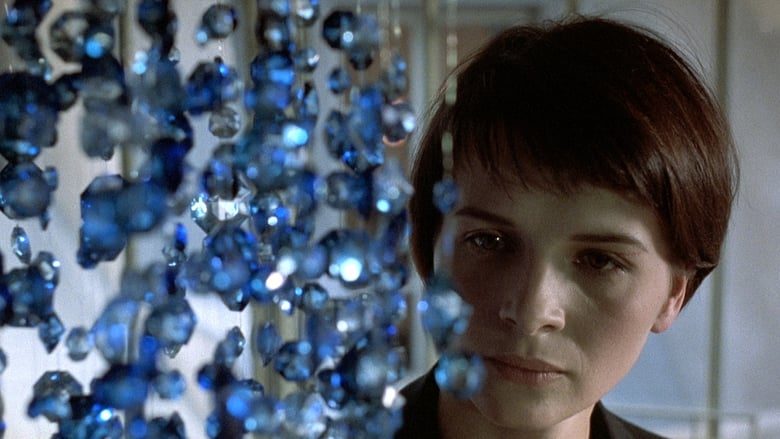 The 1993 drama film "Three Colors: Blue" (French: Trois couleurs: Bleu; Polish: Trzy kolory; Niebieski) was produced by Polish director Krzysztof Kielowski and co-written by him. The French Revolutionary principles of liberty, equality, and fraternity are the focus of "the Three Colours trilogy," which consists of the three films Blue, White, and Red. In contrast to its social or political connotations, Kielowski claims that the film's focus is on emotional liberty.
The movie, which is set in Paris, is about a mother whose child and husband are killed in a car accident. She tries to cut herself off from everyone and live in isolation after being abruptly released from her familial ties, but she discovers that she is bound to human connections.
Sid and Nancy (1986)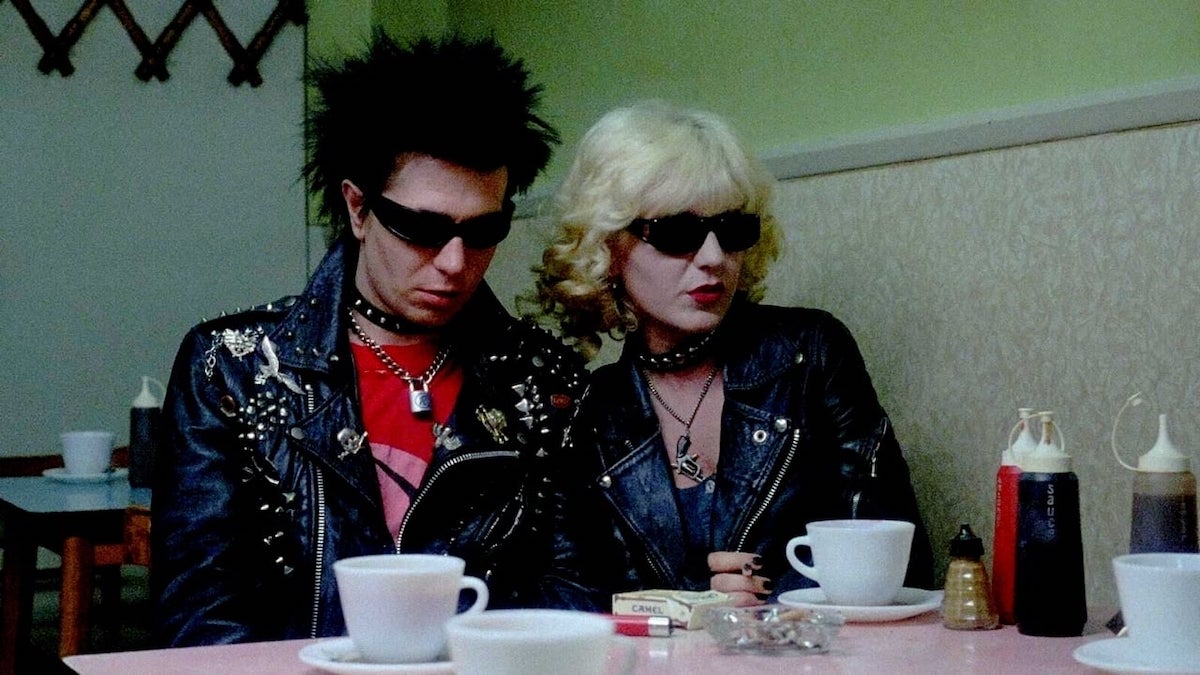 Gary Oldman and Chloe Webb star in "Sid and Nancy," a 1986 British biographical film that was also known as Sid and Nancy: Love Kills and was directed by Alex Cox. The Sex Pistols bassist Sid Vicious's life and his catastrophic relationship with lover Nancy Spungen are depicted in the movie. Courtney Love, Xander Berkeley, and David Hayman all contribute supporting roles to the movie.
Code Name: Jackal (2012)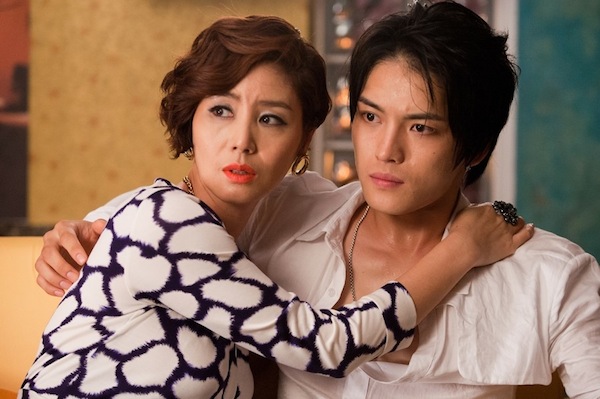 Song Ji-hyo, Kim Jae-joong of JYJ, and Oh Dal-su star in the 2012 South Korean action comedy "Code Name: Jackal" (Korean: ; lit. "The Jackal Is Coming" or "Here Comes the Jackal"). Bae Hyoung-jun, whose credits include Too Beautiful to Lie and Once Upon a Time, directed the movie. Lotte Entertainment distributed it; Nomad Films produced it. It was published on November 15, 2012, and it lasted 105 minutes.
Bong Min-jung (Song Ji-hyo), a clumsy and bizarre hit man, is hired to murder prominent Hallyu star Choi Hyun (Kim Jae-joong). At the Paradise Hotel in Seong-ju, where Hyun checked in to unwind and escape tension and where the police are also keeping an eye out for a serial killer, the mission begins with his abduction.
The Runaways (2010)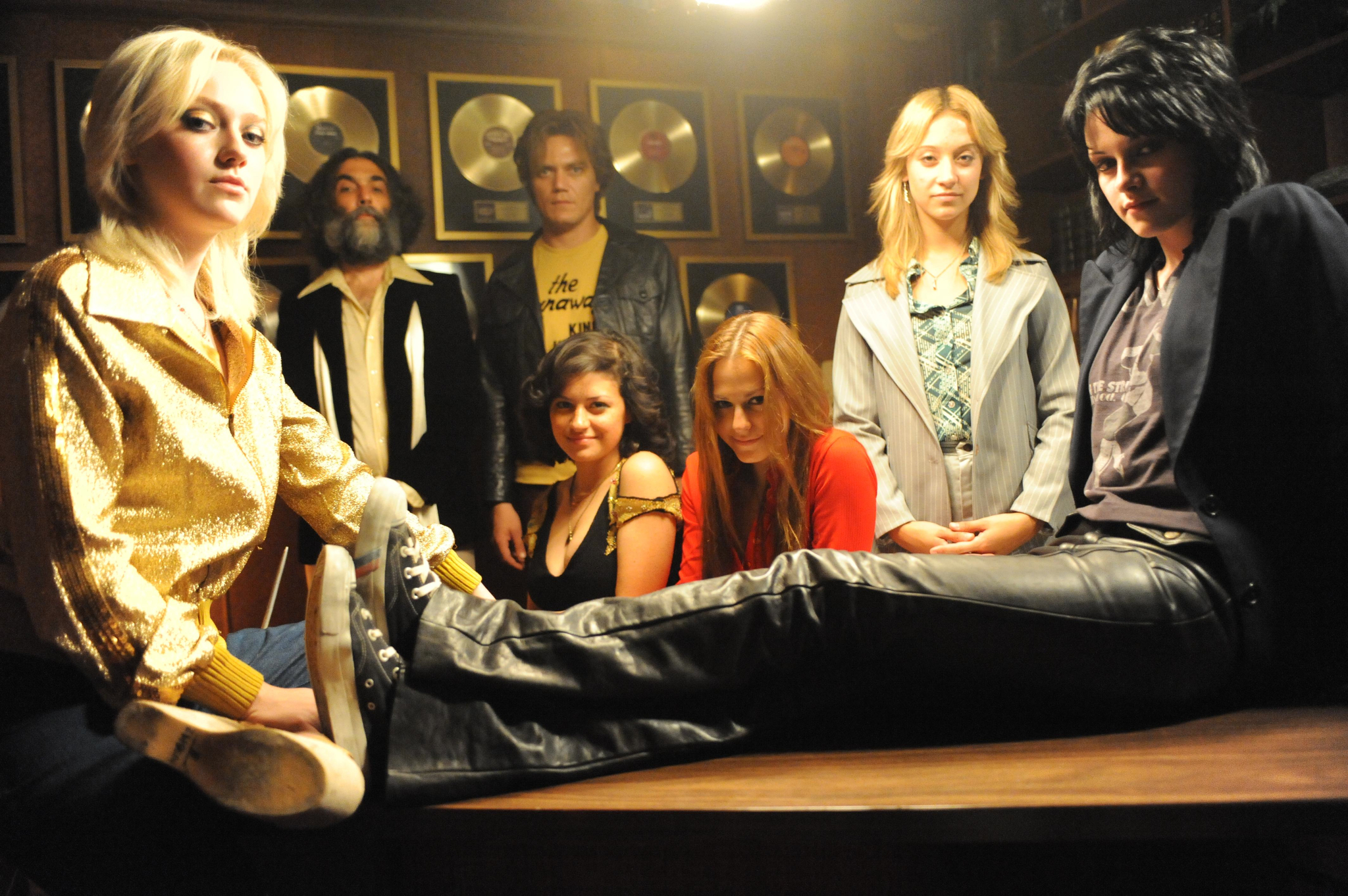 Floria Sigismondi wrote and directed "The Runaways," an American biographical drama film about the same-named rock band from the 1970s. It is based on Cherie Currie, the lead singer of the band, who wrote the book Neon Angel: A Memoir of a Runaway. In the movie, Michael Shannon plays record producer Kim Fowley, Kristen Stewart plays rhythm guitarist and vocalist Joan Jett, and Dakota Fanning plays Currie. In "The Runaways," the band's foundation in 1975 is depicted, with an emphasis on Currie and Jett's relationship up until Currie's departure from the group. The movie made about $4.6 million worldwide, and critics largely gave it positive reviews.
Little Man Tate (1991)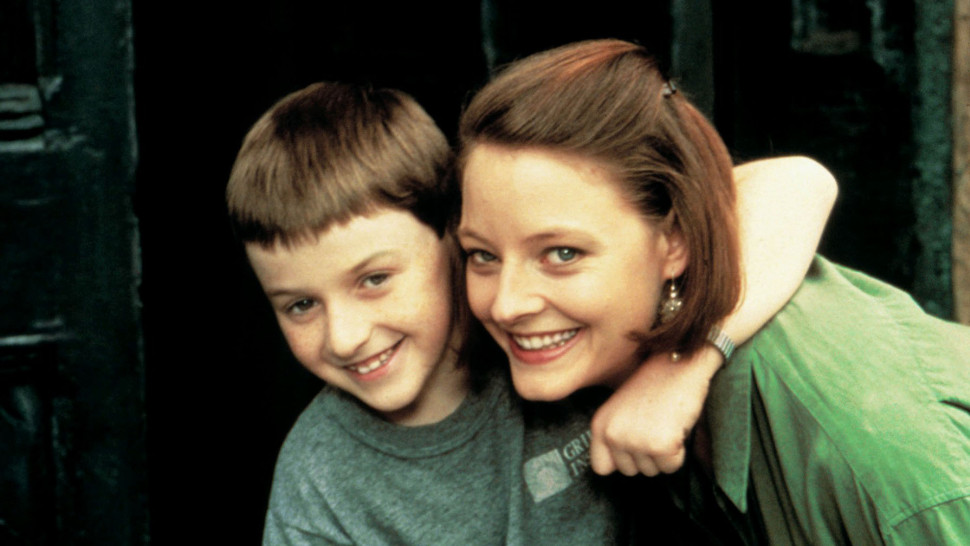 In 1991, Scott Frank wrote the screenplay for the American family drama movie "Little Man Tate," which was directed by Jodie Foster (making her directorial debut). Adam Hann-Byrd plays the role of Fred Tate in the movie, a seven-year-old child genius who strives to achieve self-actualization in social and psychological contexts that mostly do not value his intelligence. Foster, Dianne Wiest, Harry Connick Jr., David Hyde Pierce, Debi Mazar, and P.J. Ochlan are featured in it as well.
Lulu on the Bridge (1998)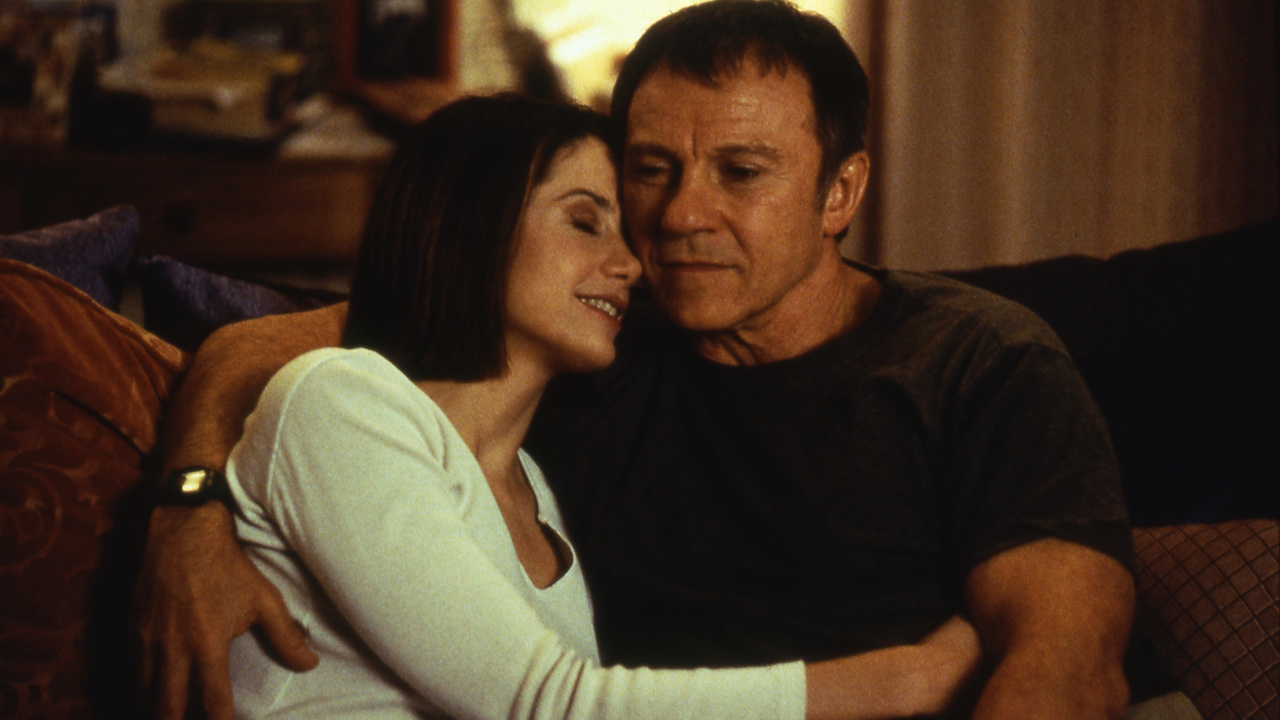 The 1998 American romantic-mystery drama film "Lulu on the Bridge" stars Harvey Keitel, Mira Sorvino, and Willem Dafoe. It was written and directed by Paul Auster. A jazz saxophonist's life is revolutionized in the movie after he is shot. He meets and falls in love with a stunning aspiring actress after finding a mystery stone, but their pleasure is short-lived by a sequence of odd, surreal happenings. At the 1998 Cannes Film Festival, the movie was shown in the Un Certain Regard section.
I'm Not There (2007)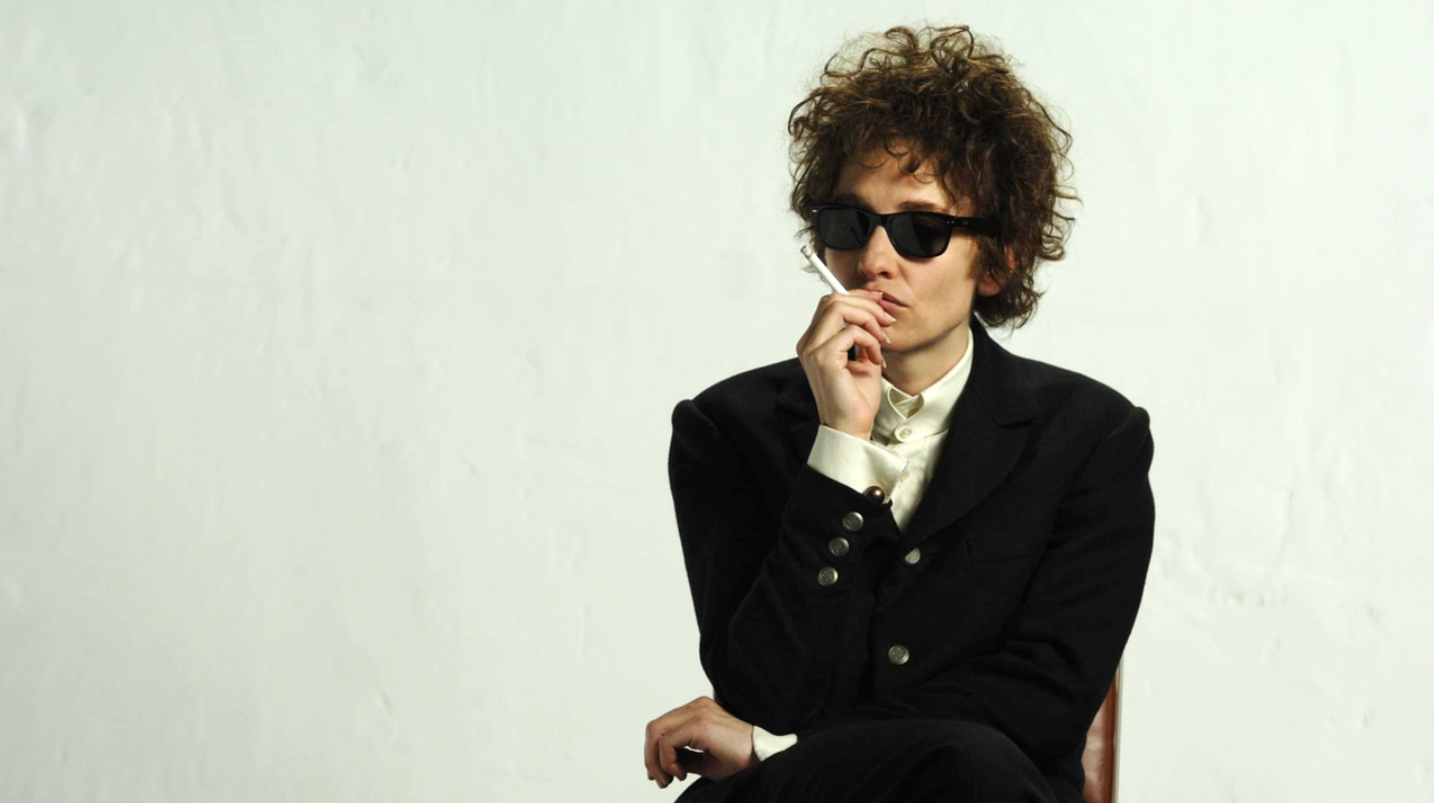 The musical drama film "I'm Not There," which Todd Haynes and Oren Moverman co-wrote, was released in 2007. The life and music of American singer-songwriter Bob Dylan served as the inspiration for this unique biographical film. Christian Bale, Cate Blanchett, Marcus Carl Franklin, Richard Gere, Heath Ledger (in his final movie to be released during his live), and Ben Whishaw are the six actors who portray various parts of Dylan's public personas. The movie's opening caption claims that it was "inspired by the music and the many lives of Bob Dylan." This is the only time Dylan is mentioned throughout the movie outside of the song credits, and his only on-screen appearance is in concert footage from 1966 that is displayed in the movie's closing seconds.
The story of seven distinct persons who were inspired by Bob Dylan is intercut throughout the movie using non-traditional narrative tactics. The 1967 Dylan Basement Tape recording of "I'm Not There," which wasn't publicly published until it appeared on the movie's soundtrack CD, served as the inspiration for the title of the movie.
The movie topped multiple top ten film lists for 2007, including those published by The Village Voice, Entertainment Weekly, Salon, and The Boston Globe. It garnered positive reviews for its acting, directing, and musical score. Cate Blanchett received particular attention for her work, which led to nominations for the Academy Award for Best Supporting Actress, the Golden Globe Award for Best Supporting Actress, and the Volpi Cup for Best Actress from the Venice Film Festival.
Nine (2009)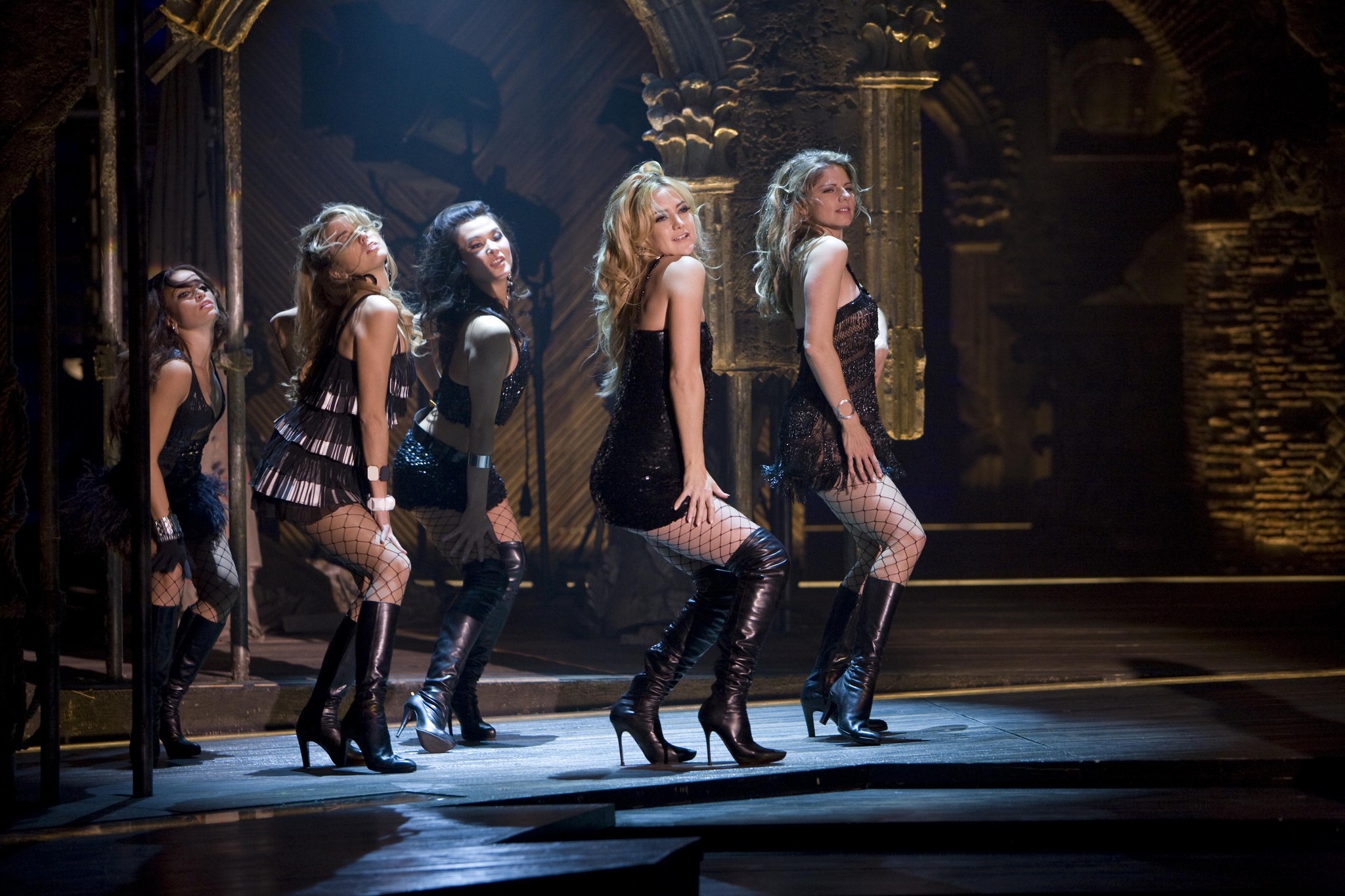 Rob Marshall directed and produced the 2009 romantic musical drama movie "Nine," which was written by Michael Tolkin and Anthony Minghella. The movie is a remake of the same-named 1982 musical, which was based on Federico Fellini's semi-autobiographical 1963 film 812. The film includes three original songs written by Maury Yeston in addition to songs from the stage musical, all of which were written by Yeston. Daniel Day-Lewis, Marion Cotillard, Penélope Cruz, Judi Dench, Fergie, Kate Hudson, Nicole Kidman, and Sophia Loren make up the ensemble cast.
New York, New York (1977)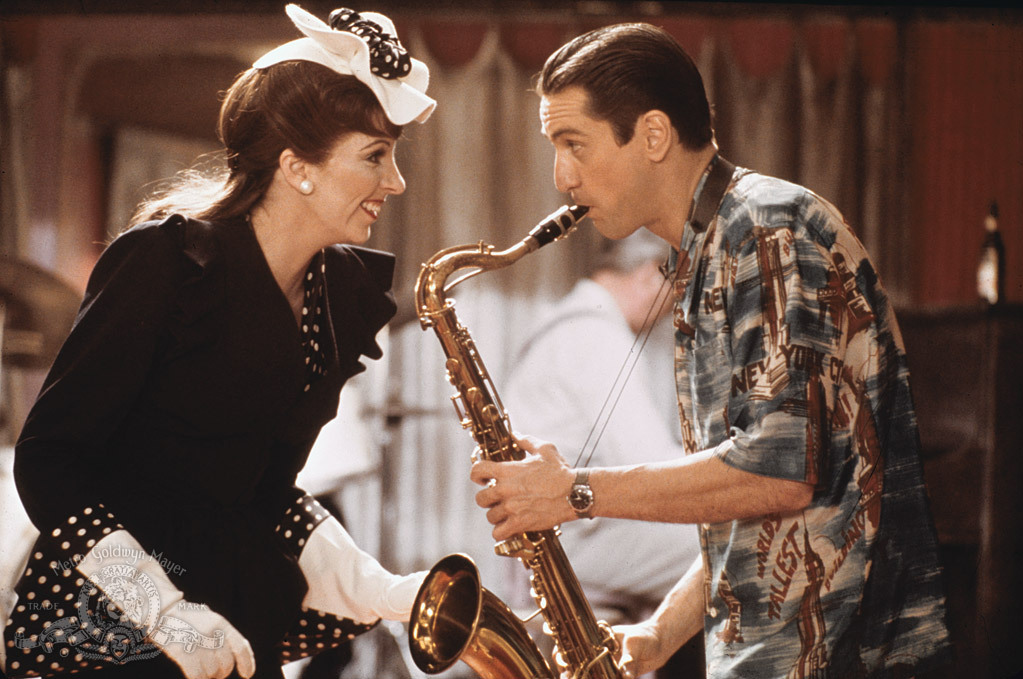 Martin Scorsese directed the 1977 American musical drama film "New York, New York," which was written by Earl Mac Rauch and Mardik Martin based on Rauch's narrative. Robert De Niro and Liza Minnelli play a couple of musicians and lovers in this musical homage to Scorsese's native New York City, which also includes songs by John Kander and Fred Ebb and jazz standards.
A jazz saxophonist (De Niro) and a pop singer (Minnelli) fall head over heels in love and are married, according to the plot. But even as their jobs diverge, "the saxophonist's enormously volatile nature places a persistent pressure on their relationship, and after they have a kid, their marriage dissolves." Actor Jack Haley made his final appearance in the movie.
I hope you have enjoyed this post and it's been useful. One more time, if you know other movies about music, tell us in the comments.